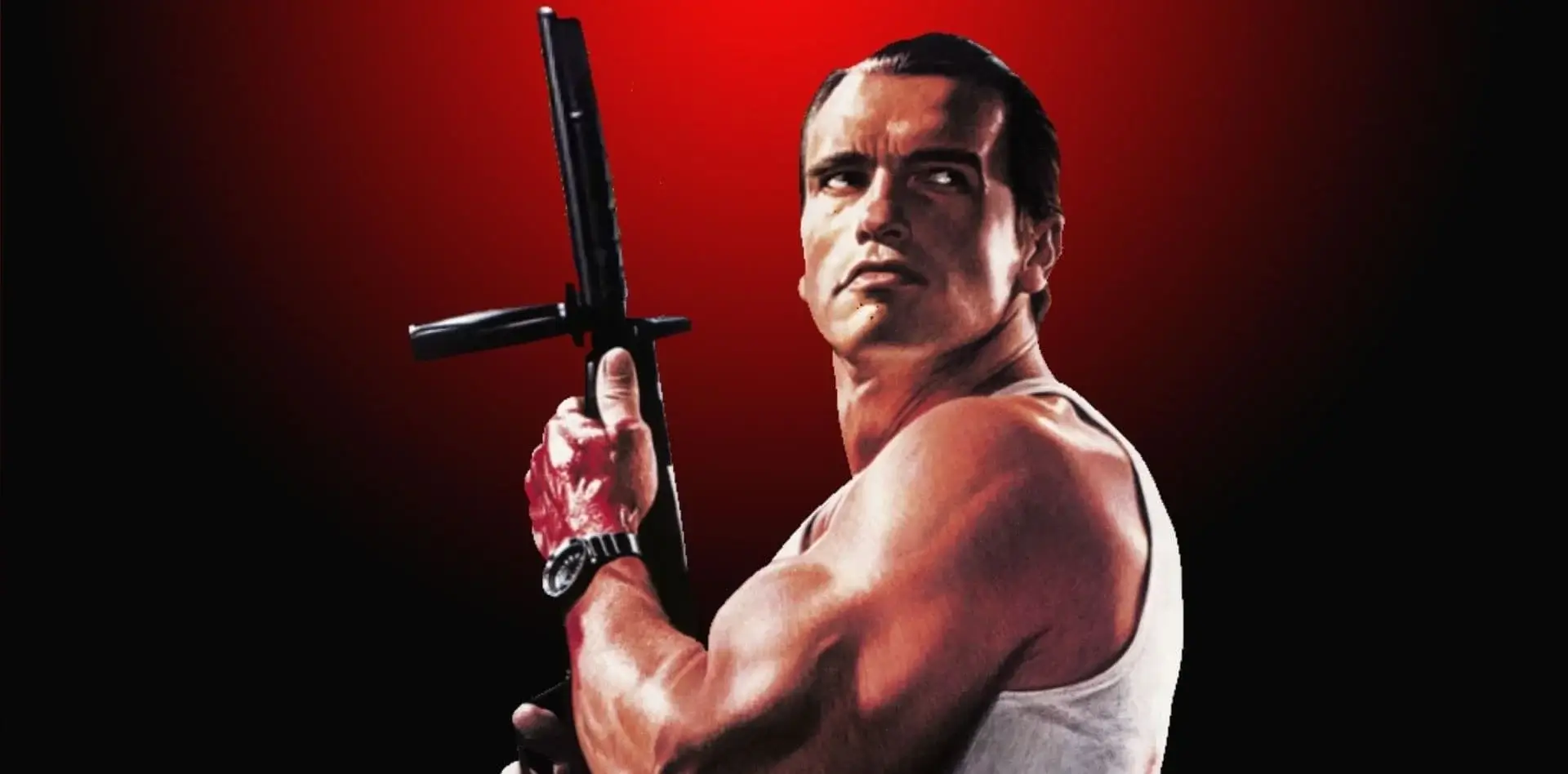 Raw Deal 4K 1986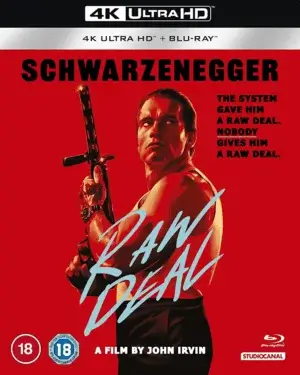 Raw Deal 4K 1986
Cast:
Arnold Schwarzenegger, Kathryn Harrold, Sam Wanamaker, Paul Shenar, Robert Davi, Ed Lauter, Darren McGavin, Joe Regalbuto, Mordecai Lawner, Steven Hill, Blanche Baker, Louise Robey, Victor Argo, George P. Wilbur, Denver Mattson, John Malloy, Lorenzo Clemons, Dick Durock.
IMDB 5.5
File Size: 69.88 GB
Film Description
Fired from the FBI for "excessive use of force," agent Mark Kaminsky works as a small-town sheriff. But when a man was needed to infiltrate the Chicago mob, Mark's former bosses decided that no one could do the job better than him.

Mark would have to act without any support from the local police, who knew nothing of his secret mission. Acting alone against the whole gangster syndicate, Mark must "take" the powerful and violent head of Chicago organized crime.

If successful, Mark will be hailed as a hero and restored to duty. Not accustomed to retreating in the face of danger, Mark willingly takes up the cause. He is determined to bring order to Chicago with an "iron hand"...

4k movies reviews
In those already seemingly distant years of video distribution, "An Unfair Deal" was translated as "No Compromise", a title which to this day has remained in the heads of Russian viewers, because it is under it that we are used to see the picture of the legendary producer Dino De Laurentiis with Arnold Schwarzenegger in the title role.

Mark Kaminsky, aka Joseph P. Brenner (Arnold Schwarzenegger), a former FBI agent retired from the service, now serves as sheriff in a small provincial town. One day fate gives him a second chance to be reinstated. In order to do this, he must infiltrate the Chicago mafia and strike it from within. Arnie the hero will do what they want him to do, and believe me, no concessions and compromises with the bad guys he will not make.

John Irwin's picture is, of course, a pure action movie, with all the attendant features like beautiful explosions, cool gunfights and vivid hand-to-hand combat, but there is also a place for inimitable humor and just comical situations. The scene where Arnie drives his truck into the building, having asked passersby to step aside, or a couple of his statements like "If you forget, I'll be back" or "Do you think I'm physically fit?". All of this nicely complements the battle scenes.

As has always been and always is, Schwarzenegger almost always embodied the screen power, courage, athleticism, incredible strength and fantastic charisma. "Raw Deal", of course, was no exception. After "Commando" and "Terminator" Arnold knew what the audience needs and how to present it. The last twenty minutes of the film are pure carnage, when you really get to the end of the meaning of the title translated by our skillful translators, "No Compromise."

It all starts after the phrase "I'll do what my old friend asked me to do. Kill them all." That's it. What follows is what we love so much about '80s and '90s action movies and Arnold in particular. The famous tune "Going To War" starts playing in the background, Arnie pulls a black bag of guns out of his closet and starts checking them out one by one, then putting on a leather jacket over his white tank top and looking at himself in the mirror, he lets you know he's ready. Ready for the carnage he will cause next. The number of people killed will be significant, though it will be inferior to the same "Commando."

Re-watching "Raw Deal" once again convinced me that they filmed things differently before. Only in the 80's you could act out your murder by blowing up an entire oil refinery or stop a bad guy on a motorcycle by igniting the road with gasoline. And to do all of the above very nicely and spectacularly. Most likely, modern directors and screenwriters can think of such scenes now, but they won't be filming them anymore. Times are not the same. What a pity!

I think I'll watch this classic film more than once and get a portion of incredible enjoyment from everything: the acting and just the presence of Arnold in the frame, the cool action of the 80's, the great soundtrack and much more.

Info Blu-ray
Video
Codec: HEVC / H.265 (80.3 Mb/s)
Resolution: Native 4K (2160p)
HDR: HDR10
Original aspect ratio: 2.39:1

Audio
English: DTS-HD Master Audio 5.1
English: Dolby Digital 5.1
English: LPCM 2.0
German: LPCM 2.0
French: DTS-HD Master Audio 5.1
French: LPCM 2.0

Subtitles
English SDH, French, German.
File size: 69.88 GB
4K-HD.CLUB
Download
from TakeFile
We now have
Telegram, get notified of new releases 4K movies!
Watch the movie trailer Raw Deal 4K 1986
Related 4K movies
Do you enjoy downloading from TakeFile?