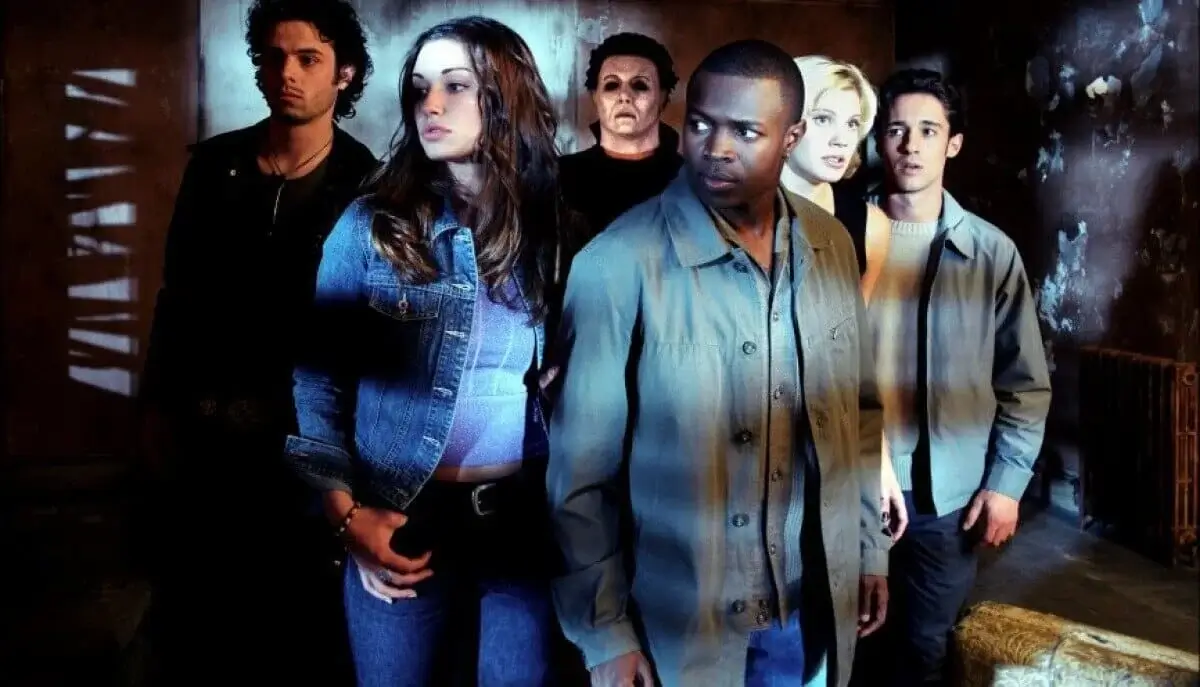 Halloween: Resurrection 4K 2002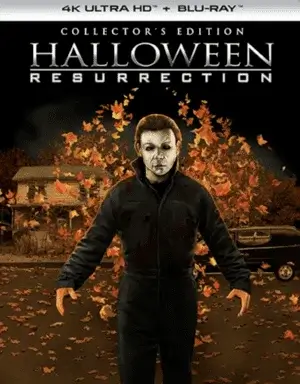 Halloween: Resurrection 4K 2002
Cast:
Jamie Lee Curtis, Busta Rhymes, Brad Loree, Bianca Kajlich, Sean Patrick Thomas, Daisy McCrackin, Katee Sackhoff, Luke Kirby, Thomas Ian Nicholas, Ryan Merriman, Tyra Banks, Billy Kay, Gus Lynch, Lorena Gale, Marisa Rudiak, Brent Chapman, Dan Joffre, Haig Sutherland.
IMDB 3.9
File Size: 58.29 GB
Film Description
A show businessman organizes a show that resembles "Behind the Glass" in the house of the notorious murderer Michael Myers, who is presumed dead. A group of teenagers is supposed to spend the night at the maniac's house and the whole thing is broadcasted on the Internet, the only equipment being an e-mail account.

What is there to be afraid of when the owner has been dead for a long time? But one problem arises - Myers returns to his home walls...

4k movies reviews
In the career of every immortal maniac, sooner or later there comes a period of stagnation, which gradually leads his story to a very sad finale, after which there remains only the bitter residue of the fact that his potential has been completely ruined by the wrong artistic decisions. Michael Myers, the legendary Haddonfield monster who first picked up a knife back in 1978 and hasn't let it out of his hands for many decades of cinema, didn't escape the same fate. The original 'Halloween' directed by John Carpenter, though it was made for a pretty pittance, it turned out to be a concentrated horror, which invisibly hides in the shadows, does not make a sound, but at the same time scares more than other ghosts or vampires, which also tend to appear on Earth on All Saints Eve. A brilliantly crafted narrative, forcing the atmosphere from the first frame to the last, left no viewer indifferent, which made 'Halloween' one of the most profitable films in history and became the basis for further long-running franchise, which despite all its potential and power began to give up after the second part. Frankly tired of endless returns to the streets of Haddonfield, John Carpenter gradually withdrew from work on pointless sequels, but Mustafa Akkad and other owners of the rights to 'Halloween' did not deny themselves the honor of exploiting a profitable story, not paying any attention to the artistic quality of the subsequent paintings after Carpenter left. They turned Michael Myers from a symbol of senseless and ruthless murders into the so-called wedding general operating in the same territory as Jason Voorhees from the later parts of 'Friday the 13th', and it couldn't help but upset the fans of Carpenter's dilation, who wanted to see a real nightmare and not a fake. And in fact the last glimmer of light in the gradually fading 'Halloween' franchise was actually a pretty good job Steve Miner's '20 Years Later', done not without the involvement of 'Scream' screenwriter Kevin Williamson, after which came the frankly obscene 'Resurrection', which proved to be the final point of a story that should have been finished years ago.

So the plot of 'Resurrection' unfolds some time after the now grown-up and self-sufficient Laurie Strode (Jamie Lee Curtis), without a shadow of regret, has dealt with the masked man who was supposed to be her brother Michael Myers, but the situation turns out to be far from as rosy as one would hope. Refusing to go to his grave, the maniac has once again found a way to cheat fate and break free, continuing his murderous pursuit of Laurie, which should end only with the death of the latter. In turn, the heroine herself also understands this fact, and continues to fight while there is still strength. However, the injuries, unquenchable mental stress and the fear of losing in this fight gradually erode Lori's strength from within, from which she is no longer as easy to fight Myers as before. The woman realizes that she can not avoid the inevitable until her old age and still come out against her brother face to face, because she is clearly not destined to have any other future. And while Laurie and Michael figure out their relationship for the last, if not the transformed 2018 version, the television producers decide to cash in on Myers' story by launching a promising reality show exploring the maniac's hometown where he committed his very first murder. A group of six young men are given cameras at their disposal, and while Laurie fights for her life in one of the hospitals, the guys explore the dark corners of the mansion, completely unaware that very soon the maniac will join them and continue the bloody reaping, in which the chances of survival will not be as great as one would like.

When it became known that Kevin Williamson would be working on 'Halloween: 20 Years Later', fans of the franchise were genuinely happy, as the man responsible for 'Scream' and 'I Know What You Did Last Summer' knew exactly how new-fangled slashers should work and what it took to make old, lost gloss stories shine with fresh colors. And when Laurie Strode finally dealt with Michael in a clear and uncompromising way, it began to feel like the franchise was finally over, with deep respect for the original and its large fan base. But when the producers decided in the most brazen way to bring Myers into the new century, they somehow abandoned Williamson's work and enlisted the support of highly questionable writers Larry Brand and Sean Hood, who constructed a frankly primitive and ingenuous narrative that completely lost the flavor of the Carpenter and Miner films. Instead of a really coherent and logical sequel they give us a film that ruins the whole story, has no nostalgia whatsoever and comes off as a mediocre second-rate slasher in which Michael Myers appears only because Mustafa Akkad and company had a chance to use his image. The bumbling and frankly disappointing beginning with the irreplaceable Jamie Lee Curtis continues with an equally bumbling continuation of the story, and the plot, locked in a house, stomps on and on, using far from the best tricks of the ghost mystery horror when Michael Myers is a flesh and blood creature. And the good news is, at least, that the creators decided not to betray the basics and did not instill in the maniac some embittered spirit, which would have finally destroyed the myth and destroyed the glorious name of the franchise.

The cast is not impressive this time, either. And the situation is not saved even by the brief appearance of Jamie Lee Curtis, in whose eyes one can feel absolute disappointment and weariness from what they have done with "Halloween", which gave her a ticket to a big movie. In agreeing to star in "Rebirth," Curtis should have read the script ahead of time and by all appearances, she knew exactly what she was getting into, and nevertheless decided to end her creative misery within the franchise so as not to have anything to do with the story degenerating in serious increments from now on. Of course, as we know, Laurie Strode's story did get its sequel, pushing some of the unsuccessful parts of the cycle out of the canon, and yet as of 2002, no one knew what the future held for "Halloween," but few believed that it would manage to regain its former popularity in a decent either sequel or partial remake. Well, if Curtis had nothing to do in Resurrection, then nothing worthwhile can be said about the rest of the cast. Except for the popular model Tyra Banks, none of her colleagues can be mentioned with at least a minimal positive epithet. They appeared in the picture only to die, so go to hell. However, the film itself would have been worth a trip to the other world, but its existence has to be acknowledged as an unhappy given.

Info Blu-ray
Video
Codec: HEVC / H.265 (88.0 Mb/s)
Resolution: Native 4K (2160p)
HDR: Dolby Vision, HDR10
Aspect ratio: 2.39:1
Original aspect ratio: 2.39:1

Audio
English: DTS-HD Master Audio 5.1 (48kHz, 24-bit)
English: DTS-HD Master Audio 2.0 (48kHz, 24-bit)
English: Dolby Digital 5.1
English: Dolby Digital 2.0

Subtitles
English SDH.
File size: 58.29 GB
Is Link Dead? Let us know and we'll replace the link.
Report
We now have
Telegram, get notified of new releases 4K movies!
Watch the movie trailer Halloween: Resurrection 4K 2002
Related 4K movies