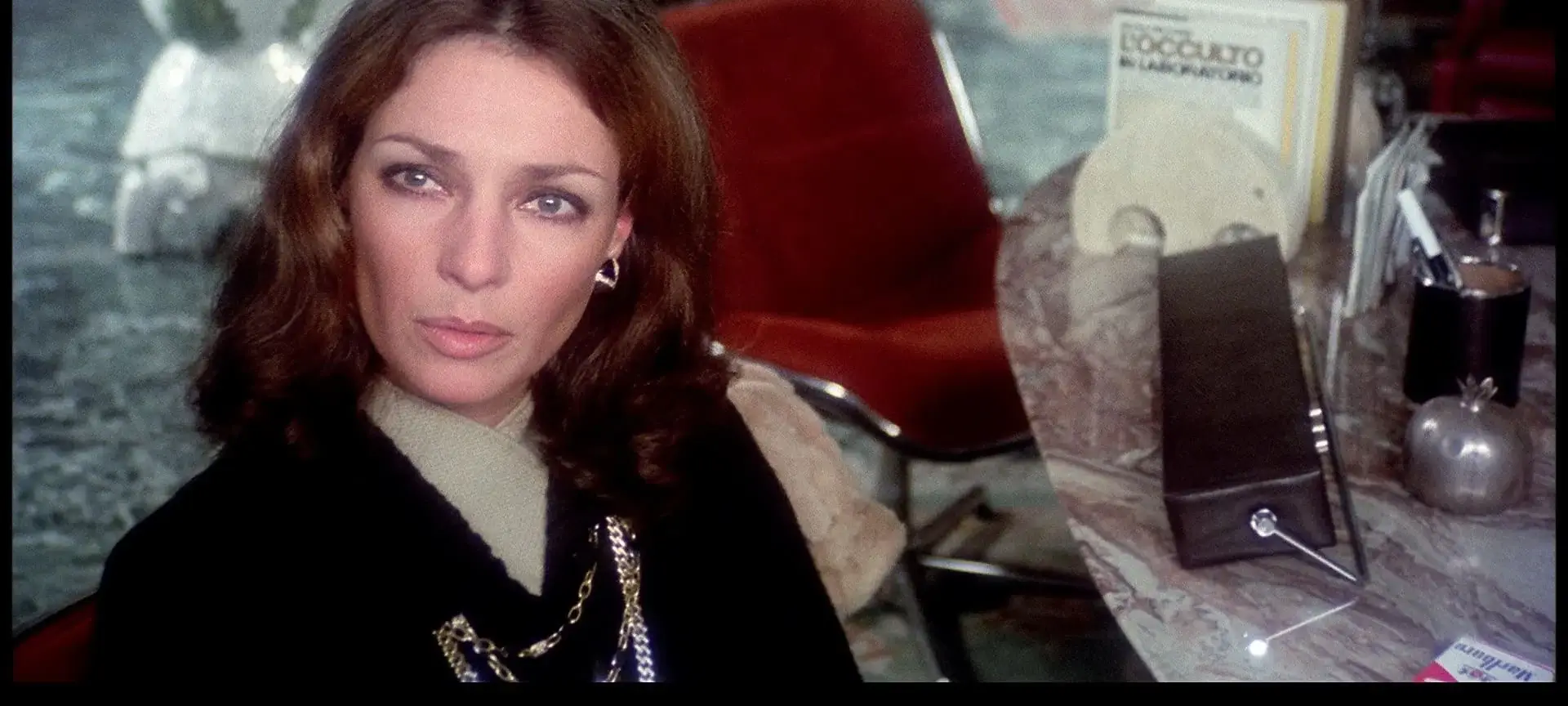 The Psychic 4K 1977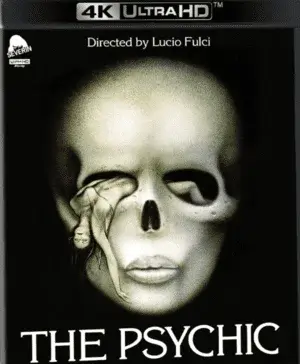 The Psychic 4K 1977
Cast:
Jennifer O'Neill, Gabriele Ferzetti, Marc Porel, Gianni Garko, Ida Galli, Jenny Tamburi, Fabrizio Jovine, Riccardo Parisio Perrotti, Loredana Savelli, Salvatore Puntillo, Bruno Corazzari, Vito Passeri, Franco Angrisano, Veronica Michielini, Paolo Pacino, Fausta Avelli, Elizabeth Turner, Ugo D'Alessio.
IMDB 6.8
File Size: 54.91 GB
Film Description
A woman, tormented by tormenting premonitions and visions that foretell the death of her acquaintances, destroys part of a wall in her husband's house and finds a skeleton there. Together with her psychiatrist, she tries to figure out who it could be.

4k movies reviews
The thriller by the prolific Italian Lucio Fulci is something like an endless tunnel, into which the viewer, though leisurely, but quite freely enters in the hope of finding a way to the light at the other end. However, the bright spot is always looming somewhere in the distance, and even if the gas pedal is pressed to the floor, it is not coming any closer. Prior to filming 'Seven Notes in the Dark', Fulci-director Fulci had tried his hand at a variety of genres, from westerns to crime comedies, so an eclectic mix of styles is the last thing that should be surprising in his work. In an hour and a half performance fits detective, psychological thriller, mysticism, and even elements of jallo loom here and there: here they are hands in leather gloves, and who here of the main characters in the killer extreme? Fulci's genre equilibrium at some point reaches the level of a demonstration performance, not at all focused on purely technical skill. His heroine Virginia is not at all the heroin-addled fool she might seem in the opening shots - wiggling car, visions, stupor and wandering gaze. The morbid premonitions turn out to be more than just a glimpse through a paranoid prism - the dream mixes with reality and comes true, frame by frame.

In 'Seven Notes' Fulci carefully avoids the usual eroticism and superfluous naturalism, though he introduces a suicide scene as a preface, where the main role is given to an unattractive, though quite convincing mannequin. But blood on faces is all there is to the movie's ultimate brutality. And in all this understatement lies its own beauty - the tension that does not pass throughout the film, as if a thin silk fabric envelops the heroine, wrapping her in the shadow of ignorance, where the images of dreams are clearer than what is actually happening. The skeleton embedded in the wall is not in a hurry to reveal its secrets, although her gut tells her that the skeletons are most likely to be found in an old closet. And Fulci does not hurry with answers, as if he himself is not interested in unraveling the detective's tangle, it is much more amusing to lead a not young, but charmingly beautiful woman on a fatal and predetermined path. Virginia does not try to change the fate, she, leaning back, floating on the stream, only occasionally shuddering with her whole body from the cold muddy water. And on this fatal path, she comes across the symbols that Fulci has placed along the muddy shores. There are no innovations or revelations among them: a broken mirror, a bright red floor lamp, a smoldering cigarette, a half-empty and cluttered house. Only in the aggregate all this mosaic forms a complete picture, perhaps somewhat surreal, but no less clear in its contours. And most importantly, don't expect much to become clear with the credits.

Info Blu-ray
Video
Codec: HEVC / H.265 (78.6 Mb/s)
Resolution: Native 4K (2160p)
HDR: Dolby Vision, HDR10
Aspect ratio: 1.85:1
Original aspect ratio: 1.85:1

Audio
English: DTS-HD Master Audio 1.0 (48kHz, 24-bit)
English: Dolby Digital 2.0
Italian: DTS-HD Master Audio 1.0 (48kHz, 24-bit)
German: Dolby Digital 2.0

Subtitles
English, English SDH, French, German.
File size: 54.91 GB
Is Link Dead? Let us know and we'll replace the link.
Report
We now have
Telegram, get notified of new releases 4K movies!
Watch the movie trailer The Psychic 4K 1977
Related 4K movies