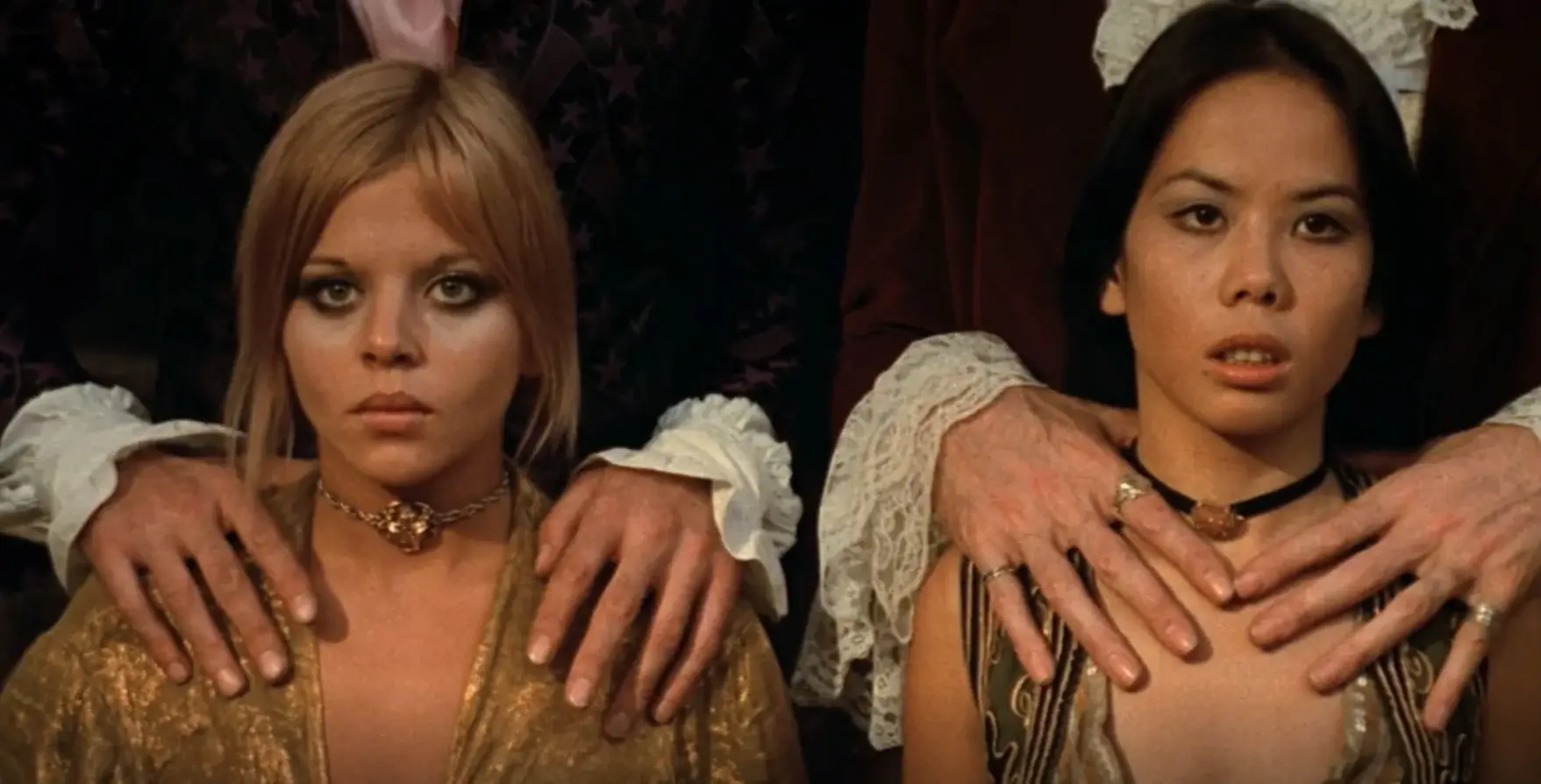 The Shiver of the Vampires 4K 1971 FRENCH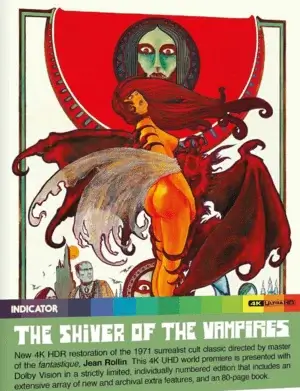 Film Description
The newlyweds Ilsa and Anthony arrive at the ancient castle to visit the bride's only family - two cousins - where they find out that they had died and been buried just the day before. Ilsa decides to stay at the castle for a while, the first night she is visited by Isolde the vampire, and then it turns out that the deceased relatives are quite alive.

4k movies reviews
One of the most stylish, or if you prefer, most mannerist films of early Jean Rollin. Perhaps even too stylish and too mannered. So much so that you want to call it "glamorous". And "glamour" in combination with Gothic and romanticization of death gives birth to... In general, let us not use bad words and remember those who are not to "Twilight" be remembered. But a couple of vampires painfully reminiscent of Danila and the company from the sketch show "Give Youth!" - is too much, even for Rollen.

But other than that, of course, everything is beautiful. The castle, the coffins, the cemetery (with that accent), the rituals of the undead, the virgins wandering hand in hand (well, it is an image that rotates from film to film with Rollin), the naked (and beautifully naked) nature... A lot of beautifully naked nature, because of which "Le Frisson des Vampires" reminds more of an erotic show with professional models than of a director whose already in 1971 could be called a "cult" film. And in other works the Frenchman somehow managed to combine one with the other - but not in The Vampires' Tremble. What we have here is a theatrically stretched-out and time-drawn-out happening, the pretentiousness and deliberate pomposity of which quickly become tiresome. If only its duration would not exceed twenty minutes - everything would be wonderful, and there would be no need to squeeze in ridiculous and absurd monologues of the vampire cousins about pagan gods, there would be no sense to force yourself and invent a plot, which, however, we may not mention - it is so unimportant and secondary for "Le Frisson des Vampires". In general it would make a great clip for the hard rock band ACANTHUS who wrote the soundtrack for the film. But they had no idea about the music videos at that time - they had to make movies, remembering the surrealism, decadence, aesthetics of the beginning of the XXth century, combining them with the culture of the sexual revolution and the psychedelia of the hippies.

Speaking of the latter... Perhaps if you use some "extenders" of consciousness, "Vampire Shivers" will seem quite different than it appeared to me. But I think I'll give up that kind of experience. I'd rather watch "The Iron Rose" or "Les Démoniaques," in which Monsieur Rollin really crosses some ghostly line between life and death, between reality and dream, between the real and the otherworldly. And this film is a bright and colorful deception, luring into its net colorful pictures and surrealistic images, but really giving nothing.

Perhaps, in this film, Rollén was still only asking his beloved Death to dance, and she was only pretending to agree, hiding under various masks. Later she would come, and would be the invariable Lady in Black invisibly present in many of the Maestro's films. But here she sent someone else in her place, and this "someone" brought with her the spirit of a buffoonery.

Info Blu-ray
Video
Codec: HEVC / H.265 (70.8 Mb/s)
Resolution: Native 4K (2160p)
HDR: Dolby Vision, HDR10
Aspect ratio: 1.66:1
Original aspect ratio: 1.66:1

Audio
French: LPCM Mono (48kHz, 24-bit)
French: Dolby Digital 1.0
French: Dolby Digital 2.0
English: LPCM Mono (48kHz, 24-bit)
English: Dolby Digital 1.0
English: Dolby Digital 2.0

Subtitles
English, English SDH.
File size: 49.54 GB
Is Link Dead? Let us know and we'll replace the link.
Report
We now have
Telegram, get notified of new releases 4K movies!
Watch the movie trailer The Shiver of the Vampires 4K 1971 FRENCH
Related 4K movies