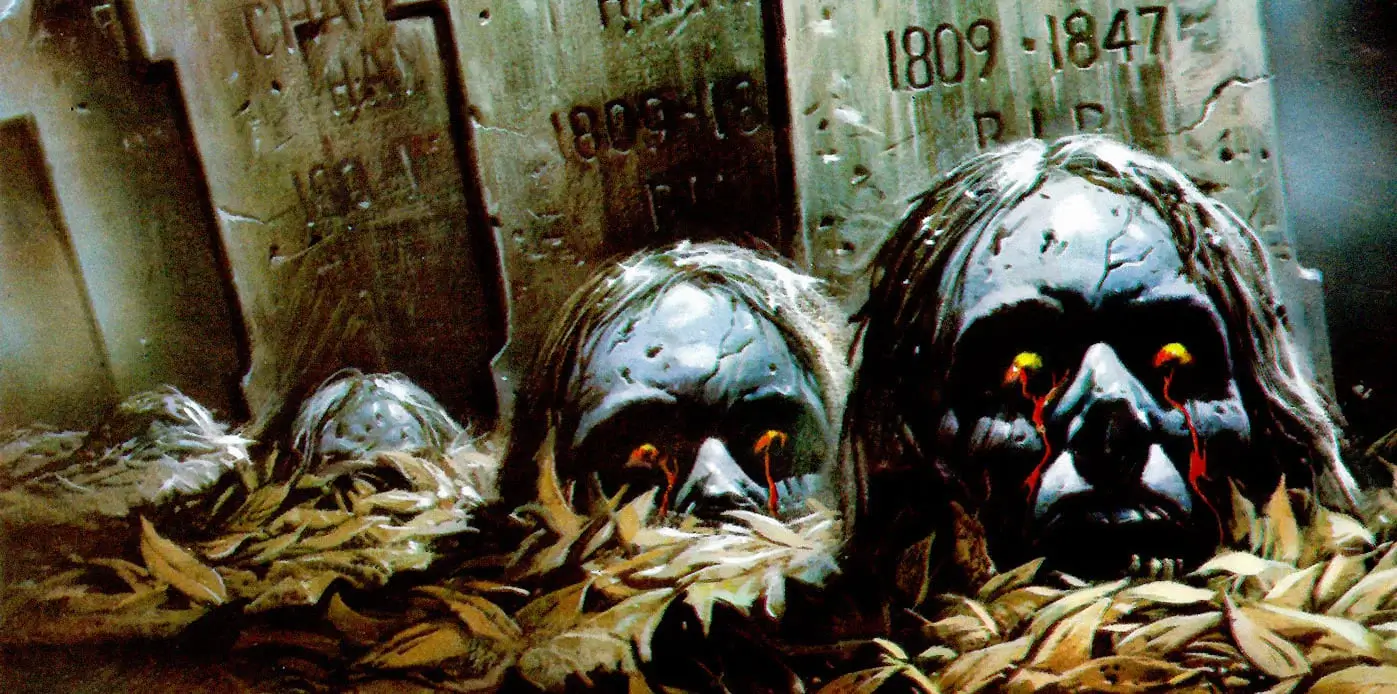 City of the Living Dead 4K 1980 ITALIAN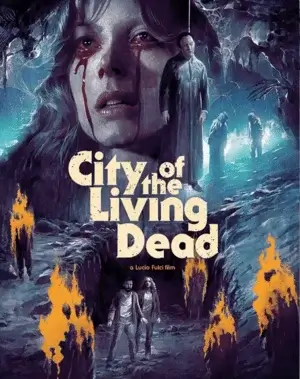 City of the Living Dead 4K 1980 ITALIAN
Cast:
Christopher George, Catriona MacColl, Carlo De Mejo, Antonella Interlenghi, Giovanni Lombardo Radice, Daniela Doria, Fabrizio Jovine, Luca Venantini, Michele Soavi, Venantino Venantini, Enzo D'Ausilio, Adelaide Aste, Luciano Rossi, Robert Sampson, Janet Agren, Nat Bush, Omero Capanna, Lucio Fulci.
IMDB 6.2
File Size: 52.79 GB
Film Description
During a séance, a medium woman saw the city of Dunwich, where the gates of hell were about to open. She fell into lethargy from horror and was almost buried alive. Already out of the grave she was dug out by a journalist or a private detective, and the two of them went in search of the terrible city to prevent disaster. Meanwhile, in Danwich, the dead were coming back to life, it was raining cadaver worms, the girl vomited out all her insides when she saw the ghost, and one boy had his head drilled out on a loom.

4k movies reviews
In all the works of the great director Lucio Fulci, there is something that hooks the viewer. Perhaps not all of his films can give the viewer what he wants. Perhaps it is that modern audiences have stopped paying attention to Italian retro nightmares over time. But there really is a lot to be found in his work. Many filmmakers of today draw ideas and inspirations from Italian cinematography. 'Spaghetti horrors' have long been considered very violent, bloody and atmospheric.

'City of the Living Dead' was released in 1980, precisely in the rise of the horror genre. A large number of gory films had already been made before that, including by America. "Last House on the Left," "Black Christmas" and many other films had managed to scare Europe as well. But there was something fabulous about Fulci's film. Something beyond belief. Something that the average viewer is unfamiliar with, unknown. Something that gave viewers the creeps.

Those long dirty fingers with big claws like a tiger, literally cut through the ground. Here you can already see the eyes burning in the darkness, the skinny figure. A man who has been committed to the earth, suddenly climbs back into the world of the living, and appears in his most gruesome and nightmarish form. Yes, they are called zombies. Zombies, whose mission is to kill living people, thereby turning them into their own kind.

Fulci's film has a very interesting structure. The film does not dwell on a single subject. You can find several themes here, which are very well balanced in one scary and spooky story. Beginning with something mystical, namely a demonstration of a Ouija board, the story moves smoothly into a zombie movie, which then transitions into a thriller with elements of horror. Indeed, such a clever mix of genres is worthwhile precisely in order to appeal to fans of all kinds of thriller films.

The film is not particularly violent. After all, at the time, a fair number of movies had already been made that were fixated on the sheer number of gallons poured out with blood, severed limbs and perversion. Fulci didn't need that, either. With his imagination, it was possible to frighten the viewer without sadism and cruelty. Of course, there are a couple of massacres in the film, and they look to this day very not bad and inventive. What's more, many have long fallen short of the effects that the Italian director showed us.

If we talk about the film as a whole, it is very entertaining. In fact, ever since its release, many viewers have been fainting right in the theater from the fear that Fulci blows on the audience through his film.

It's mesmerizing from the first minutes. A kind of afterlife and as if dead music sets the viewer up for a nightmare. A nightmare in which everything dead comes to life, eating everything alive that gets in the way. This nightmare, was and remains a classic of the horror genre. Watching it, you'll see all the things you definitely wouldn't want to see in our lives. And that's exactly what's scary. Scary at the mere thought that this could be real. And how real all this is filmed....Bravo Mr. Fulci.

A rare example of creating a brilliant atmosphere, an interesting story and good effects.

Info Blu-ray
Video
Codec: HEVC / H.265 (79.3 Mb/s)
Resolution: Native 4K (2160p)
HDR: Dolby Vision, HDR10
Aspect ratio: 1.85:1
Original aspect ratio: 1.85:1

Audio
Italian: DTS-HD Master Audio 2.0 Mono (48kHz, 24-bit)
Italian: Dolby Digital 2.0
English: Dolby Digital 2.0

Subtitles
English.
File size: 52.79 GB
4K-HD.CLUB
Download
from TakeFile
We now have
Telegram, get notified of new releases 4K movies!
Watch the movie trailer City of the Living Dead 4K 1980 ITALIAN
Related 4K movies