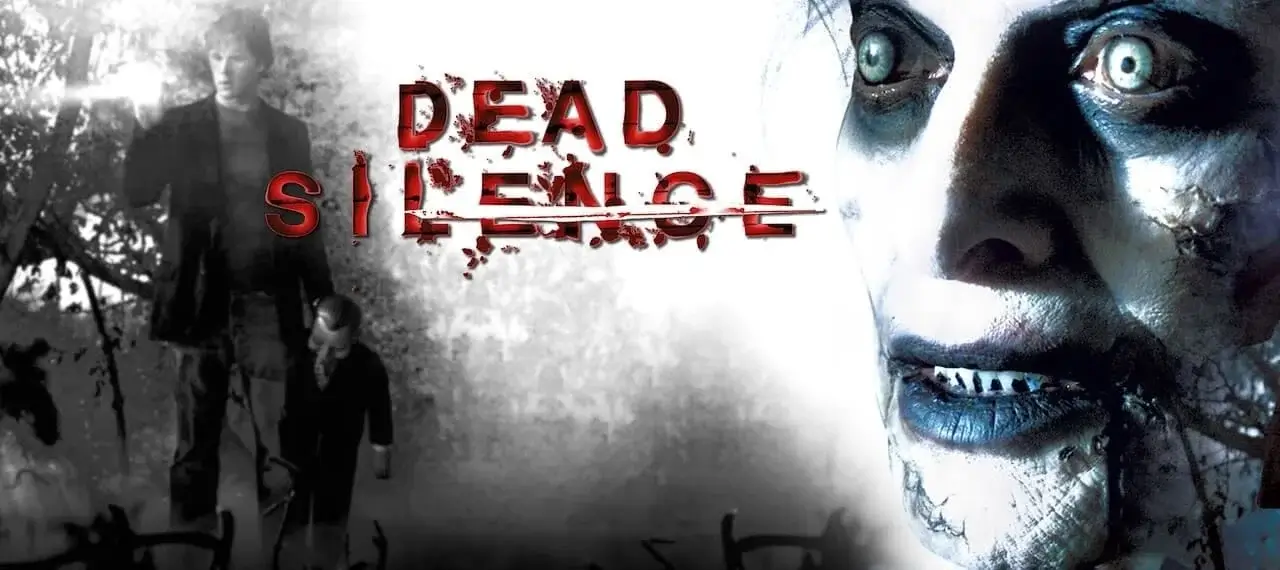 Dead Silence 4K 2007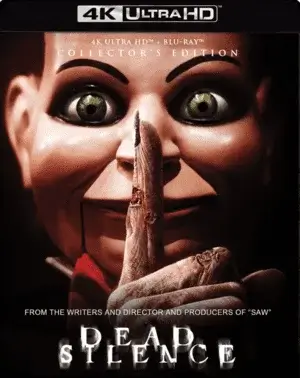 Dead Silence 4K 2007
Cast:
Ryan Kwanten, Amber Valletta, Donnie Wahlberg, Michael Fairman, Joan Heney, Bob Gunton, Laura Regan, Dmitry Chepovetsky, Judith Roberts, Keir Gilchrist, Steven Taylor, David Talbot, Steve Adams, Shelley Peterson, Enn Reitel, Fred Tatasciore, Austin Majors, Julian Richings.
IMDB 6.1
File Size: 56.90 GB
Film Description
Newlyweds Jamie and Lisa receive a package with no return address, which contains a ventriloquist doll. That same evening, something brutally kills Lisa, and Jamie, being the prime suspect, decides to look into her mysterious death himself. The boy returns to his native town, where he sees his father for the first time in a long time and learns the details of the local legend - years ago there lived a ventriloquist Mary Shaw, who willed to bury herself together with all her dolls.

4k movies reviews
Sorry, maybe I'll be too emotional, because I finished watching the movie just about ten minutes ago. I only bought the disc because of the huge caption 'From the makers of 'Saw'! Being a very big fan of this franchise, I couldn't get past it. As soon as the opening credits rolled, all the familiar names rang out: James Wan, Lee Wannell, and I was also very pleased that the composer was Charlie Closer, who creates inimitable music for all parts of 'Saw'.

But then the movie started and I sat still for an hour and a half. Even the bowl of sunflower seeds was almost full. The film is gripping. It has a kind of dark atmosphere that pulls you in, making you feel very strongly about the characters. This is one of the few movies I have seen where the villains are puppets, so I couldn't predict the plot, which only made it more interesting.

The only thing I can say about the actors is that they did a great job. Especially pleasing was Donnie Wahlberg, who also starred in 'Saw', and who also played a cop. It should be noted, that there is no foolishness in heroes, and they almost do not stumble in the course of the plot, making elementary mistakes of typical horror films. The puppets are eerily realistic. They're even made to look like they don't belong to a little girl, but to an angry old woman. And every time Billy turned his eyes, it made you stare even harder at the screen.

The idea may not be very new: an evil character using something (in this case, dolls) to kill people. But the plot is built in an interesting way. Lots of characters that come together in the ending.

The ending! We should probably devote a separate paragraph to it. After all, Wan and Wanell know how to surprise. Like in 'Peele', you sit up to the credits with a sort of strange, delighted smile, thinking "Damn! How did they do that!", and Closer's superb music only adds fuel to the fire. Indeed, everything comes together, and just for that--for the sake of the ending--it's worth watching the movie. Of course, it's not very good when a film is held together only by an unexpected denouement, but still, if you put such thoughts aside, you get nothing but enjoyment. Especially, I don't think the film is good just for the ending.

It's great. One of the best horror movies, and movies in general, that I have seen in a while. And I want to point out that it is worth watching for both 'Saw' fans to see that the directors are smart, and for everyone else, because the film is really very good.

Info Blu-ray
Video
Codec: HEVC / H.265 (85.0 Mb/s)
Resolution: Upscaled 4K (2160p)
HDR: Dolby Vision, HDR10
Aspect ratio: 2.40:1
Original aspect ratio: 2.39:1

Audio
English: DTS-HD Master Audio 5.1 (48kHz, 24-bit)
English: DTS-HD Master Audio 2.0 (48kHz, 24-bit)
English: Dolby Digital 5.1

Subtitles
English SDH.
File size: 56.90 GB
4K-HD.CLUB
Download
from TakeFile
We now have
Telegram, get notified of new releases 4K movies!
Watch the movie trailer Dead Silence 4K 2007
Related 4K movies