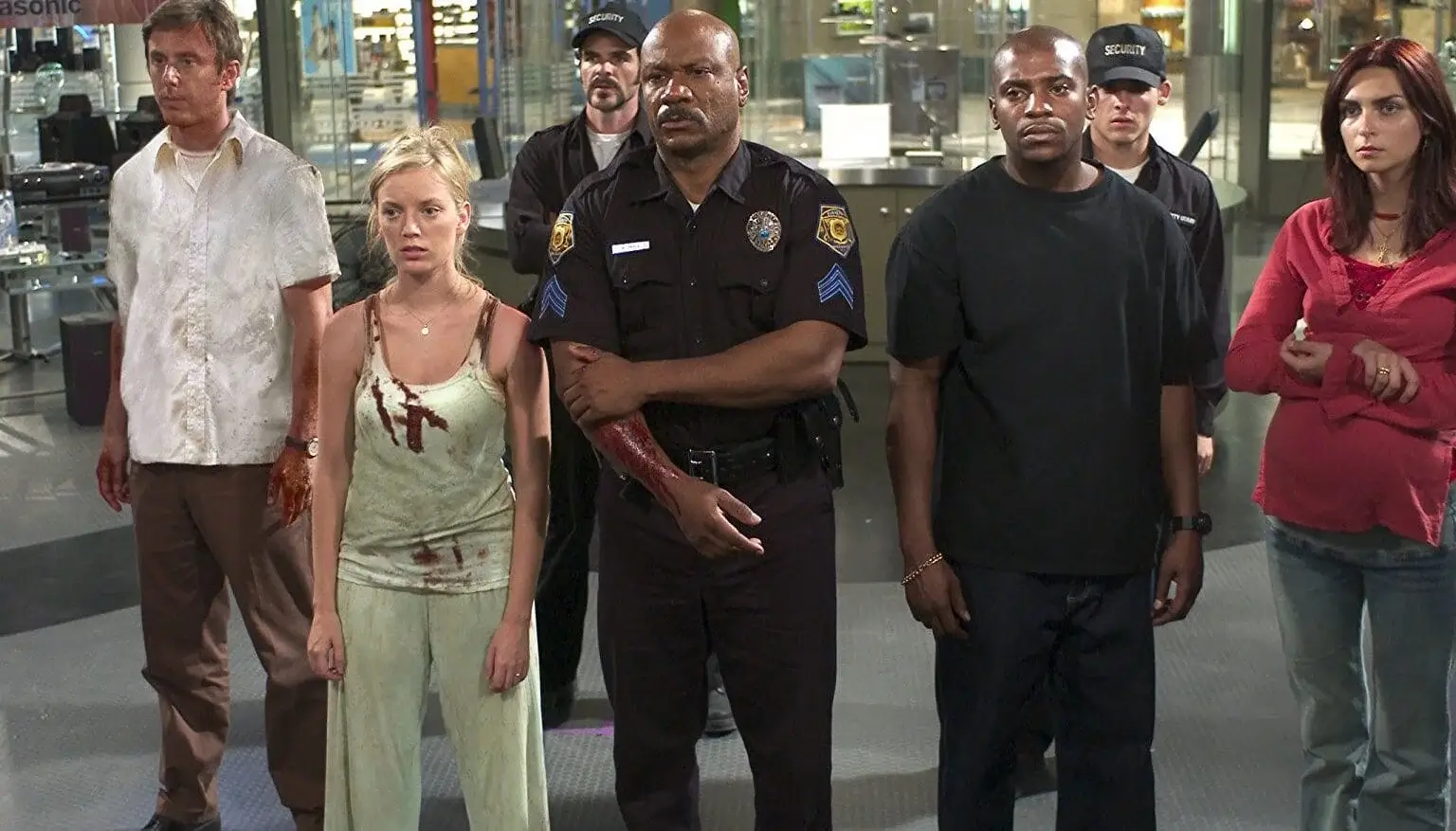 Dawn of the Dead 4K 2004 DC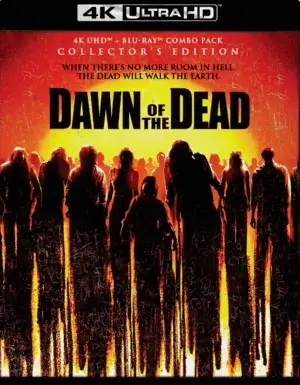 Dawn of the Dead 4K 2004 DC
Cast:
Sarah Polley, Ving Rhames, Mekhi Phifer, Jake Weber, Ty Burrell, Michael Kelly, Kevin Zegers, Michael Barry, Lindy Booth, Jayne Eastwood, Boyd Banks, Inna Korobkina, R.D. Reid, Kim Poirier, Matt Frewer, Louis Ferreira, Hannah Lochner, Bruce Bohne.
IMDB 7.3
File Size: 69.49 GB
Film Description
As America shudders with the sudden invasion of millions of the dead, a small group of survivors tries to find shelter and protection in a huge mall building. But how long will they be able to withstand the zombie onslaught?

4k movies reviews
Why do I love this movie so much? The answer is simple - you just need to imagine a simple situation for a minute. Let's say you've read this commentary, went to bed tonight, and tomorrow, waking up, drinking hot coffee and taking a cold shower, you notice that either the town is suddenly deserted and there's not a soul outside ("28 Days Later"), or a bloody neighbor, Marfa Ignatievna, is banging on your door, who has hardly come to visit you in order to slather a pinch of salt. What will you do at that moment? That's a good question, isn't it?

Zack Snyder knows his stuff. Fear... Zombies are more than real, because any system fails sooner or later - and let's say a Chernobyl-like nuclear power plant explodes (phew, phew, phew) in a nearby area, and all its employees are mutated into "running" sprinting dead men who also transmit a dangerous virus as a result of some component. "Complete nonsense?" - you will exclaim. And it's absolutely true, but even if there is a small chance, one in a million, that this is possible, while watching films like this, this chance sticks out like a pain in the head, sometimes making your knees shake with fear. Zack Snyder knows his stuff - and you can't take that away from him.

"Dawn of the Dead" begins beautifully. The whole world has changed practically overnight. Running people, burning houses, blown-up cars, dead bodies and liters of blood all blending softly with the green neatly trimmed lawn, the white wooden fence, the fresh milk, and most importantly, the clear azure sky and bright sunshine. This is the chaos, this is what happens when hell and paradise merge into one. For these ten short, but insanely intense minutes Snyder should be given every conceivable and unthinkable award, such tension and drive I must honestly admit that I have not seen for a long time.

Further the "temperature" of the film only increases. The main heroine encounters the same desperate and misunderstanding people: a blonde, a cop, an ordinary working-class guy, a pregnant woman, a tough African-American man with a gun in wide pants - and by all canons of the genre, each of them embodies his own special type of person. It is very interesting to watch their relationship: sympathy and hypocrisy, friendship and hatred, love and betrayal. Control over the situation is lost, only animal instinct remains. Would you trust him?

Info Blu-ray
Video
Codec: HEVC / H.265 (84.2 Mb/s)
Resolution: Upscaled 4K (2160p)
HDR: Dolby Vision, HDR10
Aspect ratio: 2.35:1
Original aspect ratio: 2.39:1

Audio
English: DTS-HD Master Audio 5.1 (48kHz, 24-bit)
English: DTS-HD Master Audio 2.0 (48kHz, 24-bit)
English: Dolby Digital 2.0 (192kbps)

Subtitles
English, English SDH.
File size: 69.49 GB
Is Link Dead? Let us know and we'll replace the link.
Report
We now have
Telegram, get notified of new releases 4K movies!
Watch the movie trailer Dawn of the Dead 4K 2004 DC
Related 4K movies