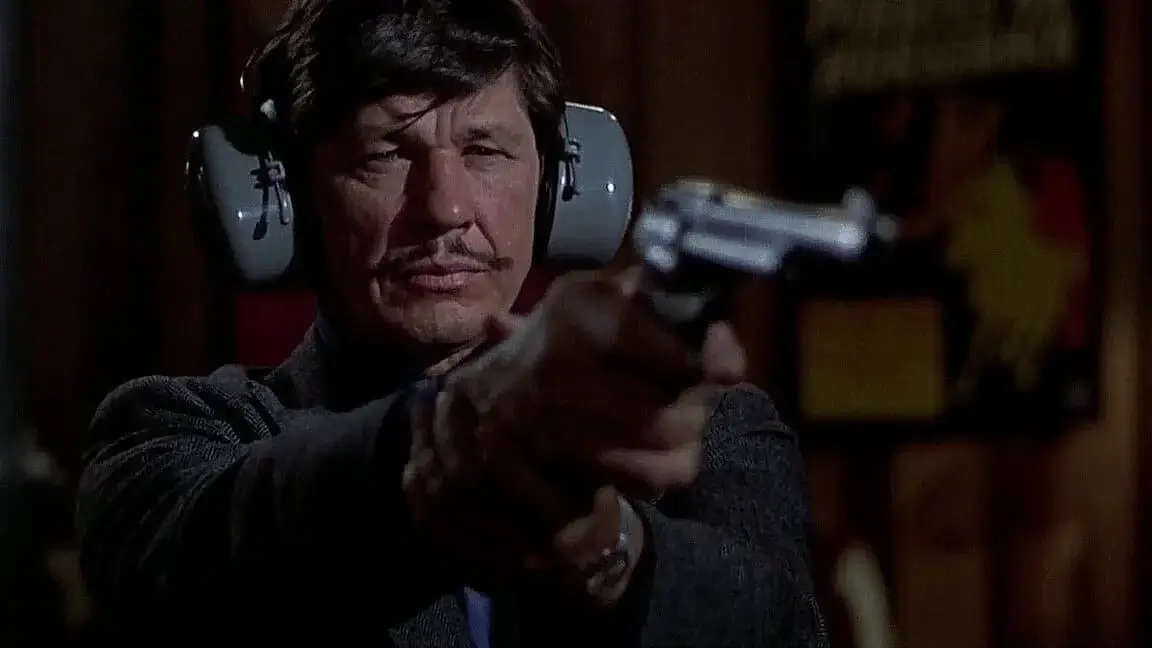 Death Wish 4K 1974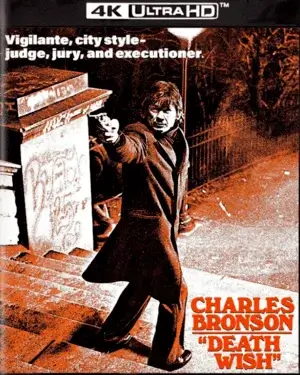 Death Wish 4K 1974
Cast:
Charles Bronson, Hope Lange, Vincent Gardenia, Steven Keats, William Redfield, Stuart Margolin, Stephen Elliott, Kathleen Tolan, Jack Wallace, Fred J. Scollay, Chris Gampel, Robert Kya-Hill, Edward Grover, Jeff Goldblum, Christopher Logan, Gregory Rozakis, Floyd Levine, Helen Martin.
IMDB 6.9
File Size: 61.54 GB
Film Description
Violence begets violence. The wife and daughter of New York businessman Paul Kersey are victims of a gang of street punk kids. Not relying on the police, Kersey, burning with a thirst for revenge, takes up arms and brings justice himself.

He takes to the streets of New York City at night and starts hunting hooligans and robbers. The fame of the ruthless "New York avenger" spreads all over the country.

4k movies reviews
I would call Death Wish the best representative of the 'people's avenger' films and the best role of Charles Bronson, despite his solid acting record.

In my opinion, the success of Kersey's portrayal in America and around the world is based on more than just great direction and acting. Unlike so many other vigilante supermen, Kersey is not a former special agent, a former karate or shooting champion, nor does he possess supernatural powers. He is an ordinary citizen who has absorbed all the positive qualities of a folk hero. Probably every man has distant boyhood memories when he imagined himself in some critical situation in which he could be a brave, determined and strong man, defending justice, punishing scoundrels, protecting the weak.

Any man in any country would want to be that man. I remember that the very first time I saw 'Death Wish' I imagined myself in Kersey's shoes. More than once I said to myself, 'I could have been that man, I could have done what he did,' even though I was really more of a shy, quiet boy growing up. You could call it a kind of self-influence, which helped my formation, and hope in life only for myself. So, over the years, Bronson's character became something close to me, in fact, a screen friend. I'm sure many thousands of other viewers have perceived him that way or so as well.

At the same time, Kersey is not the perfect paragon of justice. He often behaves provocatively (shooting a thief who stole his camera). There are those who will call him an angry and uncontrollable man, a dangerous citizen. Lawyers will call him guilty because he punishes for actions the perpetrator has not yet committed (the basic idea of the film "A Special Opinion"). And indeed, Bronson's character gets into a rage when he takes revenge, turning into an insatiable bloodsucker. That's the film's greatest merit, because the character is not a flat character, and it allows the viewer to evaluate and judge him differently, to reflect on his actions if he were in Kersey's situation. But one thing you can't take away from Kersey is that he's a bright, unconventional individual with a solid motivation for his actions. That's why we love him.

I dream of getting the whole franchise in my collection someday.

Info Blu-ray
Video
Codec: HEVC / H.265 (86.0 Mb/s)
Resolution: Native 4K (2160p)
HDR: Dolby Vision, HDR10
Original aspect ratio: 1.85:1

Audio
English: DTS-HD Master Audio 2.0 Mono
English: DTS-HD Master Audio 5.1
English: Dolby Digital 5.1

Subtitles
English, English SDH.
File size: 61.54 GB
4K-HD.CLUB
Download
from TakeFile
We now have
Telegram, get notified of new releases 4K movies!
Watch the movie trailer Death Wish 4K 1974
Related 4K movies