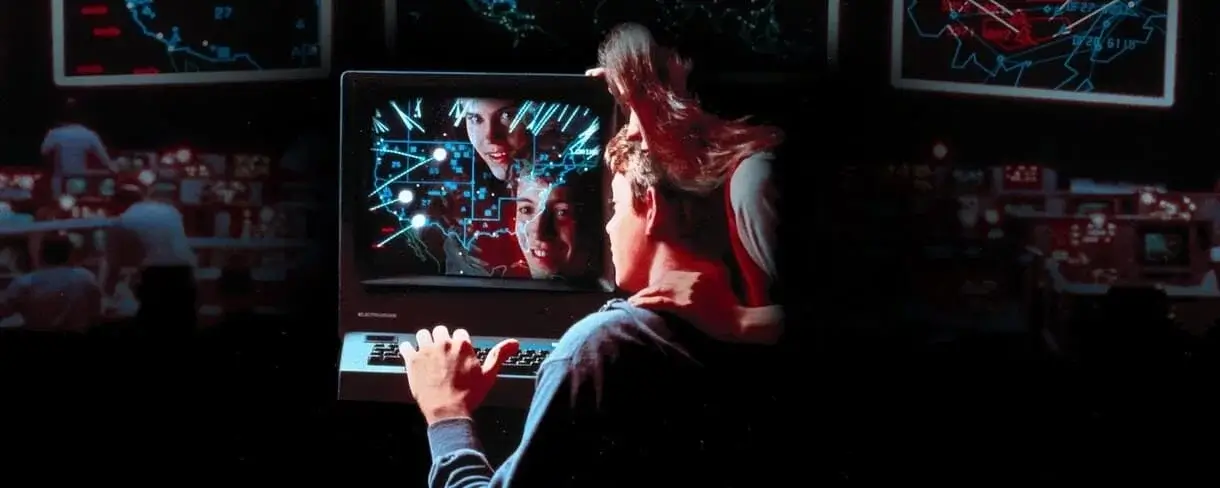 WarGames 4K 1983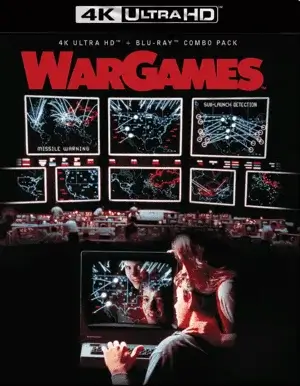 WarGames 4K 1983
Cast:
Matthew Broderick, Ally Sheedy, John Wood, Dabney Coleman, Barry Corbin, Juanin Clay, Kent Williams, Dennis Lipscomb, Joe Dorsey, Irving Metzman, Michael Ensign, William Bogert, Susan Davis, James Tolkan, David Clover, Drew Snyder, John Garber, Duncan Wilmore.
IMDB 7.1
File Size: 74.68 GB
Film Description
The hacker got lucky: he hacked into the Pentagon's computer network and started playing "war". The operators of the military department, followed by the commanders, decided that the Russians were starting World War III, and began to prepare a retaliatory strike. Realizing WHAT he has done, the guy wants to stop the game, but it is not so easy.

4k movies reviews
This movie came out eight years before I was born. In fact, I didn't catch the Cold War, and frankly, I'm not too afraid of nuclear war. Because Professor Falken is right: 'A flash of the brightest light and we evaporate.'

It's common now to scare everyone with the launch of CERN (the Large Hadron Collider aka the Soviet Cyclotron v 2.0). But whatever caused the spark that would burn up all life on Earth, most people probably won't even know that anything irreparable has happened. The horrors of the Fallout world won't be there - just like the Fallout world won't be there.

However, I digress. So, briefly about the plot of the film.

The American command has checked the people responsible for launching intercontinental nuclear missiles, and found that 22% of the test subjects still could not turn the key and thus destroy 200 million people. It was decided not to entrust such a serious decision to humans, but to put the key in the hands of the WORP computer, which for years has been searching for strategies for the most successful nuclear warfare. A month later all the missiles are "in the hands" of WORP... And in the meantime hacker-scholar David Lightman was looking for a company that develops video games, but found instead a "back door" to WORP and the games on which WORP was learning to think logically and find new solutions. The list began with tic-tac-toe and checkers, and ended with... Global Thermonuclear War. Naturally, David started the last game. However, it was only a game to him - to WORP it was the beginning of a real war - and the computer began to prepare nuclear missiles for a "counterstrike" against the USSR (on whose side David was playing). Over the course of 72 hours, David tries to prove to the scientists and the general that he is not the Soviet spy who unleashed World War 3, but simply a schoolboy who discovered a hole in WORP's defenses.

The film is interesting for its main idea, which anti-utopian writers have been tinkering with since the early 20th century. You can't trust people's lives to a soulless machine, because a machine is the spawn of the human mind, which can make mistakes. And a single mistake (in this case, the loophole Professor Falken left for himself) can be fatal. Frankly, I noticed a lot of oddities in the movie.

It's odd that the schools have virtually no protection against particularly brazen schoolchildren. Strange that for all his genius, Professor Falken didn't remove his 'loophole' (did the deaths of his wife and son so bother him that neither all people's lives in general nor his work mattered to him anymore? Perhaps, but... strange.) Strange that David didn't think to suggest that the 'uncles from the Defense Department' go home and turn on the phone for Joshua to call... Maybe there's nothing weird about it... I don't know.

What makes this film memorable is its suspense. First there's the DEFCON scale countdown, then there's the computer picking up launch codes... A constant race against time just to reel in a dumb machine that the principle of

Is this a game or is it real?

WHAT'S THE DIFFERENCE?

Info Blu-ray
Video
Codec: HEVC / H.265 (88.0 Mb/s)
Resolution: Native 4K (2160p)
HDR: Dolby Vision, HDR10
Aspect ratio: 1.85:1
Original aspect ratio: 1.85:1

Audio
English: DTS-HD Master Audio 5.1 (48kHz, 24-bit)
English: DTS-HD Master Audio 2.0 (48kHz, 24-bit)
English: Dolby Digital 5.1
English: Dolby Digital 2.0

Subtitles
English SDH.




File size: 74.68 GB
Is Link Dead? Let us know and we'll replace the link.
Report
We now have
Telegram, get notified of new releases 4K movies!
Watch the movie trailer WarGames 4K 1983
Related 4K movies
What genre of 4K movies do you prefer?