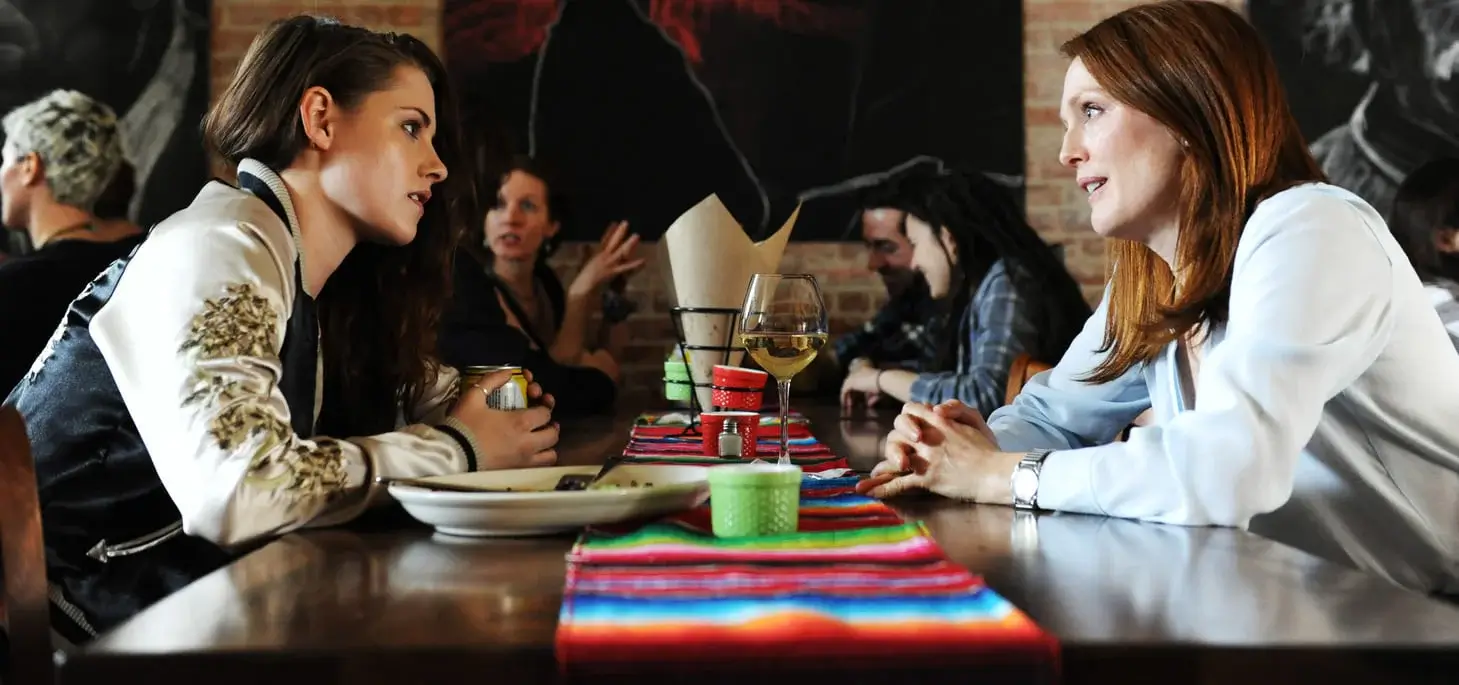 Still Alice 4K 2014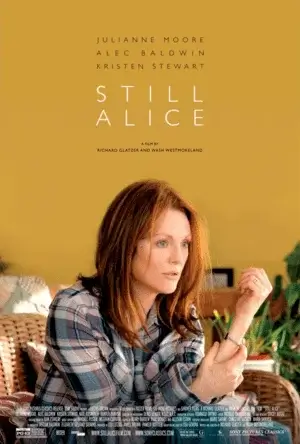 Still Alice 4K 2014
Producer:
Richard Glatzer, Wash Westmoreland
Cast:
Julianne Moore, Alec Baldwin, Kristen Stewart, Kate Bosworth, Shane McRae, Hunter Parrish, Seth Gilliam, Stephen Kunken, Erin Darke, Daniel Gerroll, Quincy Tyler Bernstine, Maxine Prescott, Orlagh Cassidy, Rosa Arredondo, Zillah Glory, Caridad Martinez, Cal Freundlich, Charlotte Robson.
IMDB 7.5
File Size: 49.04 GB
Film Description
Alice Howland is a well-known professor of linguistics. She is happily married and has three grown children. But everything changes when one day she begins to forget words.
4k movies reviews
...and I don't know who I am anymore.
It is quite possible that you or someone you knew as a child or a young person had an experience with an elderly person who was in a unique state - on the one hand it was clearly not a coma and you could tell by looking your grandmother or grandfather in the eyes that someone is still there, and this person is capable of the thought process, since right now he is telling you that you are on the sun-drenched grass in the country and are preparing to walk across the bridge, while in fact you are sitting in a cramped kitchen of a dingy khrushchevka; on the other hand you could clearly be sure that this person has lost himself, since you do not know who he is, how old he is, how many children he has, where he is, or what happened twenty minutes ago. Such was the experience of neurologist Lisa Jenova, who while in high school was caring for her grandmother, who was stricken with the very disease that steals a person's essence, namely Alzheimer's disease, and was fascinated by the process that was going on in her grandmother's head, but could not get detailed firsthand information about it because her older relative was already in the late stages of Alzheimer's. When Lisa Jenova grew up, took up neurology and became a PhD, she conducted several studies of the disease with people in the early stages who could still describe their condition, and the result of this work unexpectedly did not result in a thesis, but in a book describing a unique case of early-onset Alzheimer's, which is one hundred percent fictional in terms of plot and characters, but absolutely real in terms of describing the development of the disease and the emotions of the person affected by it. Two independent directors, Richard Glatzer and Wash Westmoreland, decided to give new life to this book on the screen, inspired by the story of the 'art of loss' told by Lisa Jenova.
Unfortunately, over the years cinema has turned serious and incurable illnesses that inexorably eat away at a person's body or mind into a melodramatic story of a woman dying of cancer finding her one true love, or a tale of the perfect man unjustly stricken by illness, or simply a story that talks about common things and themes, or the classic and well-known to society manifestations and complexities of illness. But even if the picture is well made and talented, in most films the hero, as more often than not the director, is not a person who can fully comprehend and analyze what is happening to him. This is exactly what the protagonist of Richard Glatzer and Wash Westmoreland's work 'Still Alice' does - as a professor of linguistics and a person who studies communication most of his life, and is truly passionate about his work, the main character of the picture is well aware of how important it is to be able to express her thoughts with words and to have those thoughts in general, she clearly understands what exactly processes are happening in her head, noticing the disease already at an early stage, and has no illusions about how her life will end. Despite the fact that there are many minor characters in the picture, 'Still Alice' is an isolated story of one person doing the last research of her life and treating it with a frightening equanimity, which allows the director to focus not on tearful scenes of denial of the disease at the beginning and acceptance at the end, but on specific manifestations and development of the disease.
The lead actress Julianne Moore has also done extensive research and met a lot of people at this point in time who are at the same stage as her character was for most of the film, that is, the stretches of time when one is already aware of the catastrophic loss of memory and the ability to express oneself, but can still function in society, and it is certainly to the actress' ability to express the gradual death of the main character's personality that the successful Alice you see in all areas at the beginning owes so much to the film. But despite the great role Julianne Moore's performance plays in the picture, the main thing in it is still the words, whether they are long speeches at public appearances or family conversations, every letter spoken, written or typed by the main character captures the way she learns the 'art of loss', starting with the fact that only specific words leave her life, and ending with the fact that she herself leaves, leaving something inside that is still capable of reacting to the outside world and even of being aware of some things, but is no longer capable not only of being herself, but even of understanding what it is and why it is so important.
Info Blu-ray
Video
Codec: HEVC / H.265 (61.6 Mb/s)
Resolution: 4K (2160p)
HDR: Dolby Vision, HDR10
Original aspect ratio: 1.85:1
Audio
English: DTS-HD Master Audio 5.1 (48kHz, 16-bit)
English: Dolby Digital 5.1
French: DTS-HD Master Audio 5.1 (48kHz, 16-bit)
Spanish: DTS-HD Master Audio 5.1 (48kHz, 16-bit)
Subtitles
English SDH, French, Spanish.
File size: 49.04 GB
Is Link Dead? Let us know and we'll replace the link.
Report
We now have
Telegram, get notified of new releases 4K movies!
Watch the movie trailer Still Alice 4K 2014
Related 4K movies
What genre of 4K movies do you prefer?