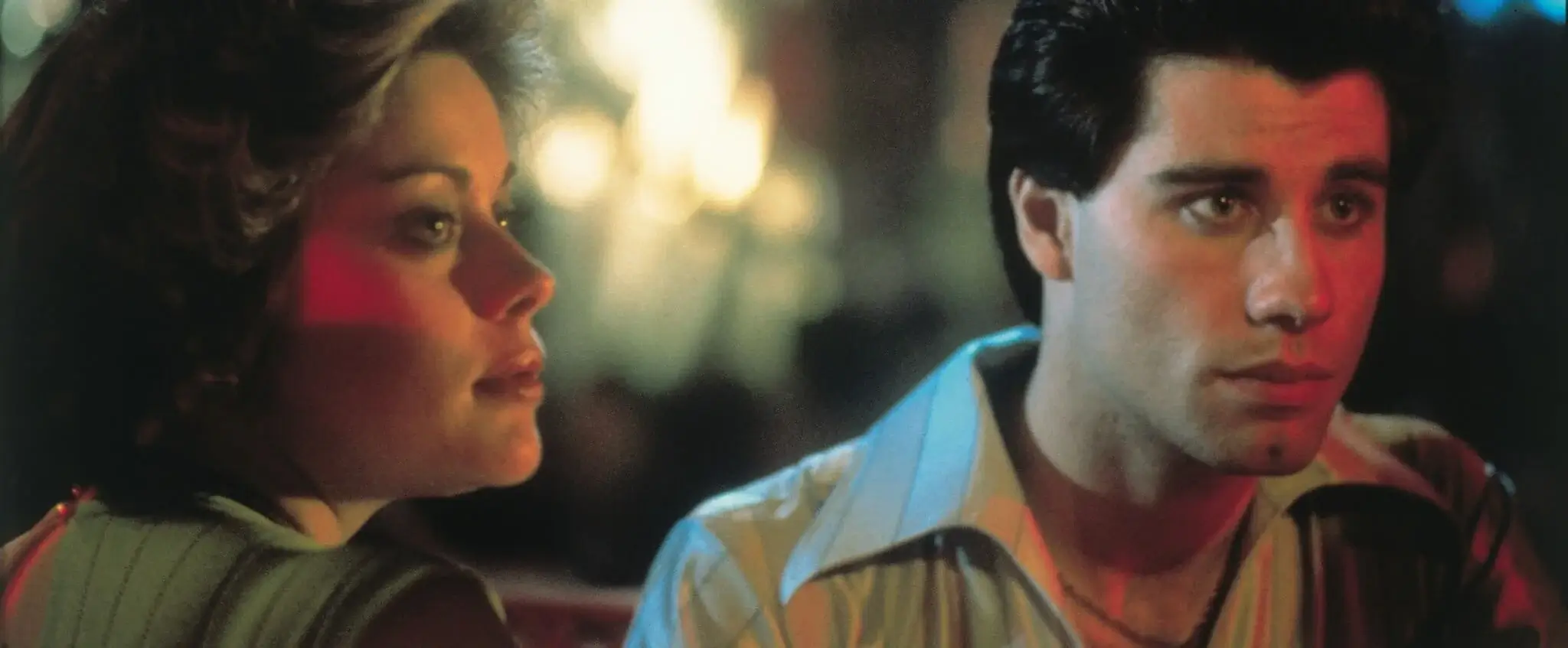 Saturday Night Fever 4K 1977 THEATRICAL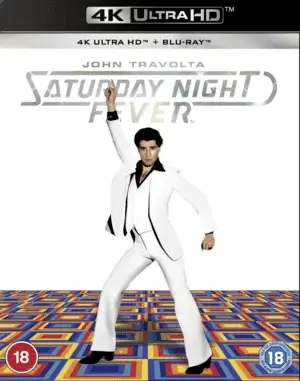 Saturday Night Fever 4K 1977 THEATRICAL
Cast:
John Travolta, Karen Lynn Gorney, Barry Miller, Joseph Cali, Paul Pape, Donna Pescow, Bruce Ornstein, Julie Bovasso, Martin Shakar, Sam Coppola, Nina Hansen, Lisa Peluso, Denny Dillon, Bert Michaels, Robert Costanzo, Robert Weil, Shelly Batt, Fran Drescher.
IMDB 6.8
File Size: 60.62 GB
Film Description
A simple working guy from Brooklyn works hard all week from morning till night, lives like a madman, all so that on Saturday he can go to his favorite disco with his beloved girl and dance till he faints. Dancing, forgetting about any rituals or rules.

4k movies reviews
And who was it that called Saturday Night Fever a logical sequel to Grease? No way! It's just the exact opposite of it. It's gloomy, black. It's a bit like Breakfast at Tiffany's. There's an obvious connection to "Catcher in the Rye." Travolta's character refers, for example, to the scene where Caulfield asks a young lady to dance in a coffee shop, followed by a discussion of dancing. Naturally, it's not just this scene, but the image as a whole, and even the features of the speech characterization ('you know that?'), that also inspires confidence that this is the movie, and not, say, Grease, that Tarantino was quoting. Something about Fever reminded me of the manner of speech, the dialogues, the trademark lilting and stuck-up from Tarantino's films. He must have been thrilled with the movie. I wonder why all the reviews of Fever are so upbeat - cool movie, cool disco, cool Travolta character, cool dancing and generally cool dudes partying at the club. But the film is so blackish that the notorious disco is pushed to the background, and even the so-called dancing looks languid, though technically it may be good.

The film is problematic and interesting primarily from that point of view, there is no cheerful entertainment in it, the dancing plays an auxiliary role. The genre of the problem play is about moral ugliness, limitation, about the influence of environment and way of life on one's appearance. Despite the fact that the action takes place in a big city, the film is related to small town cinema. It's about the possibility of recognizing a problem and deciding to make the effort to overcome it. But is there enough willpower for that? Or is it better to live like one has lived, to go with the flow?

Info Blu-ray
Video
Codec: HEVC / H.265 (60.6 Mb/s)
Resolution: Native 4K (2160p)
HDR: Dolby Vision, HDR10
Aspect ratio: 1.85:1
Original aspect ratio: 1.85:1

Audio
English: Dolby TrueHD 5.1
English: DTS-HD Master Audio 5.1
English: Dolby Digital 5.1
English: Dolby Digital 2.0
French: Dolby Digital 5.1
German: Dolby Digital 5.1
Japanese: Dolby Digital 5.1
Spanish: Dolby Digital 5.1

Subtitles
English, English SDH, French, German, Italian, Japanese, Spanish, Danish, Dutch, Finnish, Korean, Norwegian, Swedish.
File size: 60.62 GB
4K-HD.CLUB
Download
from TakeFile
We now have
Telegram, get notified of new releases 4K movies!
Watch the movie trailer Saturday Night Fever 4K 1977 THEATRICAL
Related 4K movies
Do you enjoy downloading from TakeFile?