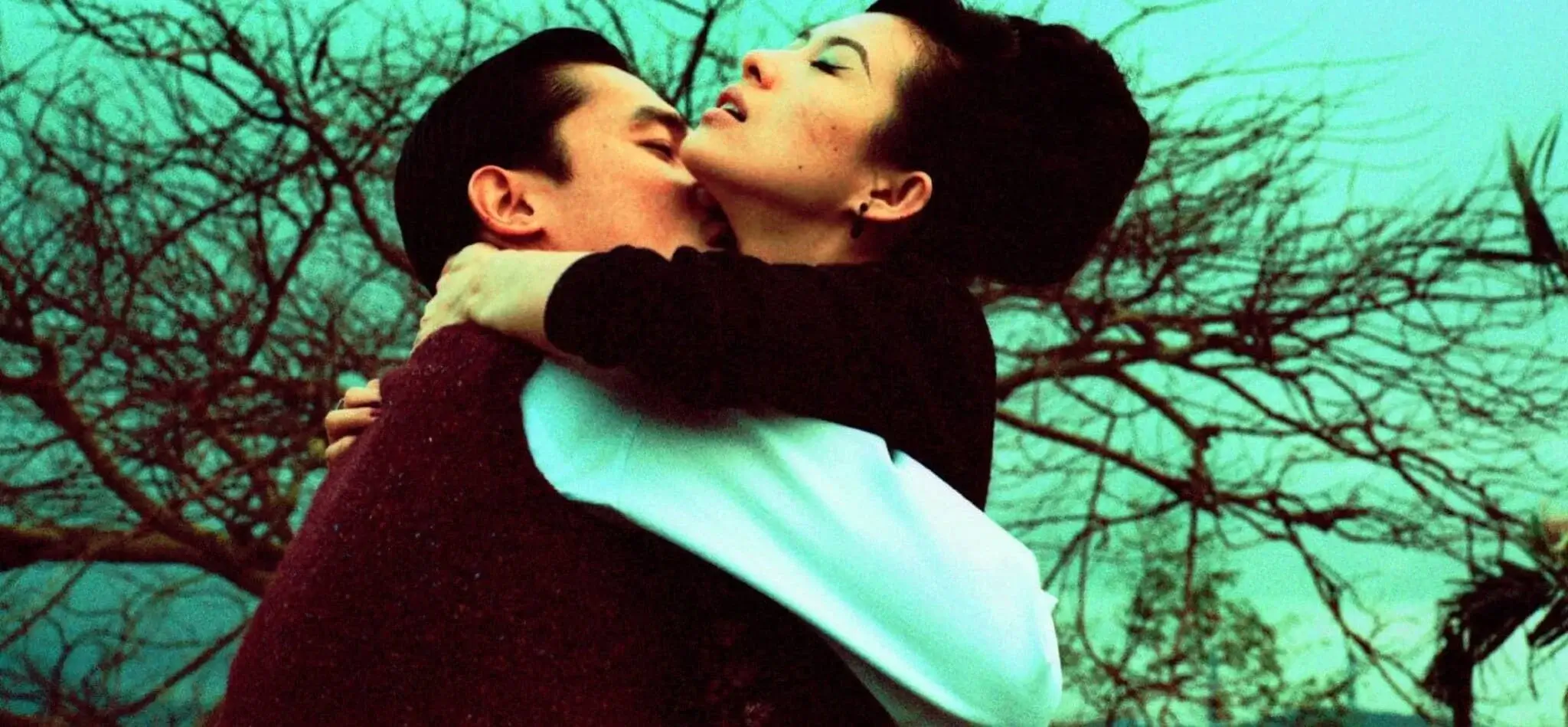 2046 4K 2004 CHINESE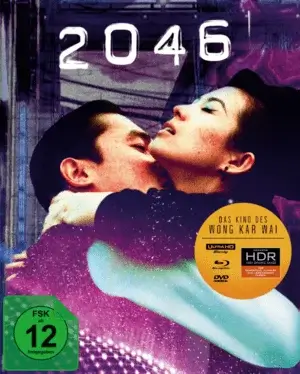 2046 4K 2004 CHINESE
Cast:
Tony Chiu-Wai Leung, Ziyi Zhang, Faye Wong, Gong Li, Takuya Kimura, Carina Lau, Chang Chen, Dong Jie, Maggie Cheung, Thongchai McIntyre, Wang Sum, Siu Ping-Lam, Farini Cheung, Sien Cheung, Wah Hong, Xinyu Jiang, To-Hoi Kong, Alice Lee.
IMDB 7.4
File Size: 55.08 GB
Film Description
The writer thought he was writing about the future, but in fact he was writing about the past. In his book, a mysterious train occasionally travels to the year 2046, where its passengers want to find the lost past. It was thought that nothing ever changes in 2046. But no one knew that for sure, because no one ever came back from there. Except for one man.

4k movies reviews
Strange... The first feeling you get from the first minutes of watching it, the strangeness... it's as if you've seen it somewhere before. Maybe in your own life? Maybe...

First, it's the cameraman's work. He chooses unusual angles, non-standard lighting color schemes, and image effects. He loves acting. Primarily shows not the actors, not their facial expressions, not their emotions, but everything around the characters and inside them.

Tony Leung Chi Wei - did an excellent job as playboy Chow Mo-Wan, a sly, sexy but wise Asian writer and traveler. His dialogues as he reads help make sense of all the diversity, his voice soothing and mesmerizing. His role was unremarkable, though it was the main one. He is an observer, an Watcher of his life, of his love, of his Past. He wanted us to feel how lonely it sometimes becomes for someone who loves and who is not loved, and vice versa... who loves but cannot reciprocate. Love is a strange and cruel thing, but nevertheless, or maybe because of that, so desirable and sweet.

I never would have thought that Asian actors could be more emotional and, conversely, less mimetic than Europeans. Actress Faye Wong (as Waeg Jing-Wen) is the Asian Charlie Chaplin in a woman's shell, she is beautiful... cold, beautiful, sensual, the madness of the past, the depth of all the sadness of this film... Oh, how good she is as the android in the episodes. She is a reflection of all the cruel coldness of women, of our-real life... how beautiful you are, Women, how cruel you are...

You don't fall in love often, but deeply, and in bed you don't forget a single breath, a single sound, a single movement... how beautiful is Ziyi Zhang (as Bai Ling), - she is a dream, every man's dream, - she is a Woman! Also beautiful to smile through tears, can only one actress, - Sophie Marceau - but she is French, her tear-smile, as a French lover - emotional and verbose, here everything is different ... she is silent, loves, hates, kisses.Asian pampering luxury and warmth of the face.

Music. How important music is to cinema cannot be overstated or understated. Now, in this day and age, or maybe not ours anymore, music design is at least 30-40% of the world the creator wants to plunge you into, in his work. As disgusting and inappropriate are musical designs of beautiful scenes, and on the contrary, in banal episodes are inserted, masterpieces.
In this film, the music is one with the plot, the actors, the episode, it is balanced and beautiful.

It's not often after watching a movie that I look for the soundtracks to enjoy further. The chamber music, classical and neoclassical instrument selections, are mesmerizing and penetrating to the core. Thank you.

...I'm not much of a fan of Asian cinema, but after watching the work of directors like Kar Wai Wong, you begin to realize that you don't understand anything about filmmaking yet, and it's nice to know that there's so much more to discover. Kar Wai Wong is that director, and '2046' is the film you can start to learn about the world of Eastern cinema. After all, kung fu, fights, and Jackie Chan are not all Eastern cinema, they are just the stereotypes of most people. Eastern cinema is living and feeling in a special way, in its own way.

'2046' is the number of our past, the name of the past we sometimes miss so much.

Info Blu-ray
Video
Codec: HEVC / H.265 (56.9 Mb/s)
Resolution: Native 4K (2160p)
HDR: HDR10
Aspect ratio: 2.40:1
Original aspect ratio: 2.39:1

Audio
German: DTS-HD Master Audio 5.1
Mandarin: DTS-HD Master Audio 5.1
Mandarin: Dolby Digital 5.1

Subtitles
English SDH, German.
File size: 55.08 GB
4K-HD.CLUB
Download
from TakeFile
We now have
Telegram, get notified of new releases 4K movies!
Watch the movie trailer 2046 4K 2004 CHINESE
Related 4K movies
Do you enjoy downloading from TakeFile?