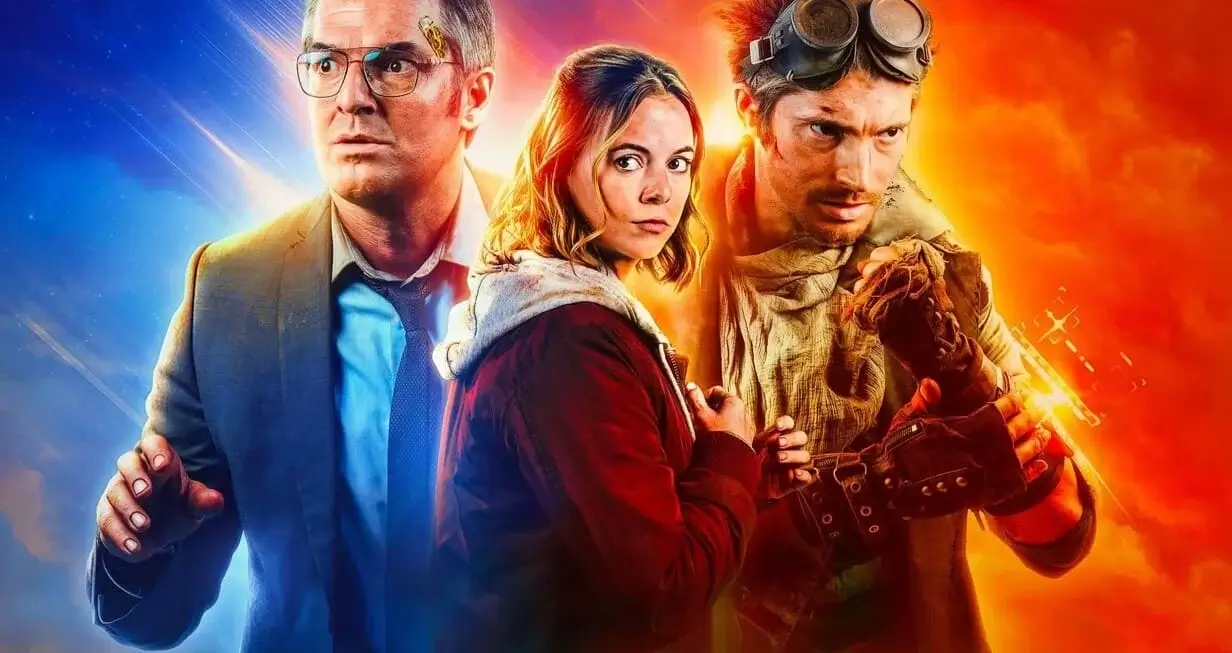 The Visitor from the Future 4K 2022 FRENCH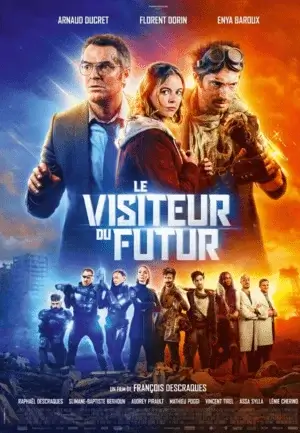 The Visitor from the Future 4K 2022 FRENCH
Producer:
François Descraques
Cast:
Arnaud Ducret, Florent Dorin, Enya Baroux, Raphaël Descraques, Slimane-Baptiste Berhoun, Mathieu Poggi, Audrey Pirault, Vincent Tirel, Assa Sylla, Lénie Cherino, Alex Ramirès, Ludovik, Julie Farenc, Swann Daniel, Manon Baudre, Lyne Becker, Fabien Fuhrmann, Victoria Rolin.
IMDB 6.0
File Size: 45.80 GB
Film Description
The year 2555. An ecological disaster has destroyed our civilization. The remnants of the earthlings are living out their days amid hordes of zombies and torrents of acid rain.

One of the latter, "The Guest," decides to take a desperate step. With the help of his rogue robot, he returns to the 21st century to prevent the apocalypse and save the world.

4k movies reviews
In the 21st century, the worst ecological disaster will happen. The cause of the catastrophe will be a nuclear power plant, which will be built by a frivolous engineer. Yes, the engineer's ambition is high, but the materials used are of extremely low quality. Therefore, the plant will easily destroy a large number of people. But in the future! And meanwhile, the main characters of this hilarious French comedy will have to meet the guests from the future and understand: how much they will do in the future and how to fix everything in the past.

Honestly, it's been a very long time since I've seen such exciting movies. I would call it not so much sci-fi as I would call it hilarious-adventure. It's one of those hilarious comedies with an unbelievable plot that we used to love to watch in the 80s and 90s. Remember the great "Aliens" with Jean Renault and Christian Clavier? Well, this is a kind of reimagining for the modern generation with actual humor and a progressive message. I always knew that the French are good at making movies when they want to be, but I had the feeling that this style of film and this atmosphere is never coming back... It's good that I was wrong. Of course, there's hardly any approximation of true science in the film, but the problem is clear and quite relevant. But how cool are the exaggerations, sarcasm and irony woven in! The same zombies, for example - what originality.

"Alien from the Future" with ease and from the start managed as if to revive in me that child cinematographer, watching a fascinating movie with his mouth open. And here I am not exaggerating. And there are definitely some post-apocalyptic movie overtones. And I really like those. In some places it reminded me of "Wall Street. To cut a long story short, I can't really convey all these emotions and feelings - you just have to watch it.

Well, you have to admit that the French play very well. Somehow, I think that for many actors, this film will be a great boost next, because this picture - can not go unnoticed. The coolest ones here are the trio of eccentric disaster-preventionists played by Florent Doren, Raphael Decrac and Slimane-Baptiste Beron. You haven't heard of them either? But that's for now - trust me. Their humor well do not leave anyone indifferent. Also, the creators managed very well to screw in here a family drama with elements of tragedy, which is very difficult to do, sustaining the atmosphere of the film in the genre of a comedy.

I really want to thank the filmmakers for such a movie! Moreover, the film's pleasant atmosphere is added by the accurate translation by "CourageBaby" studio, which many of us have been fond of since "The Big Bang Theory" - these voices easily excite the most soulful teenage emotions and the movie looks a lot funnier. After all, the movie inspired me to search for more such movies, and it gave me hope, that today the world of cinema lives not by "Netflix" only, and the talented European shooters will make such pleasant movies. I don't think you should skip this film: yes, it's very unusual, incredibly exciting and just heartwarming.

Info Blu-ray
Video
Codec: HEVC / H.265 (59.8 Mb/s)
Resolution: Native 4K (2160p)
HDR: HDR10+
Aspect ratio: 2.39:1
Original aspect ratio: 2.39:1

Audio
French: DTS-HD Master Audio 5.1
French: Dolby Digital 5.1
German: DTS-HD Master Audio 5.1

Subtitles
English, German.
File size: 45.80 GB
Is Link Dead? Let us know and we'll replace the link.
Report
We now have
Telegram, get notified of new releases 4K movies!
Watch the movie trailer The Visitor from the Future 4K 2022 FRENCH
Related 4K movies