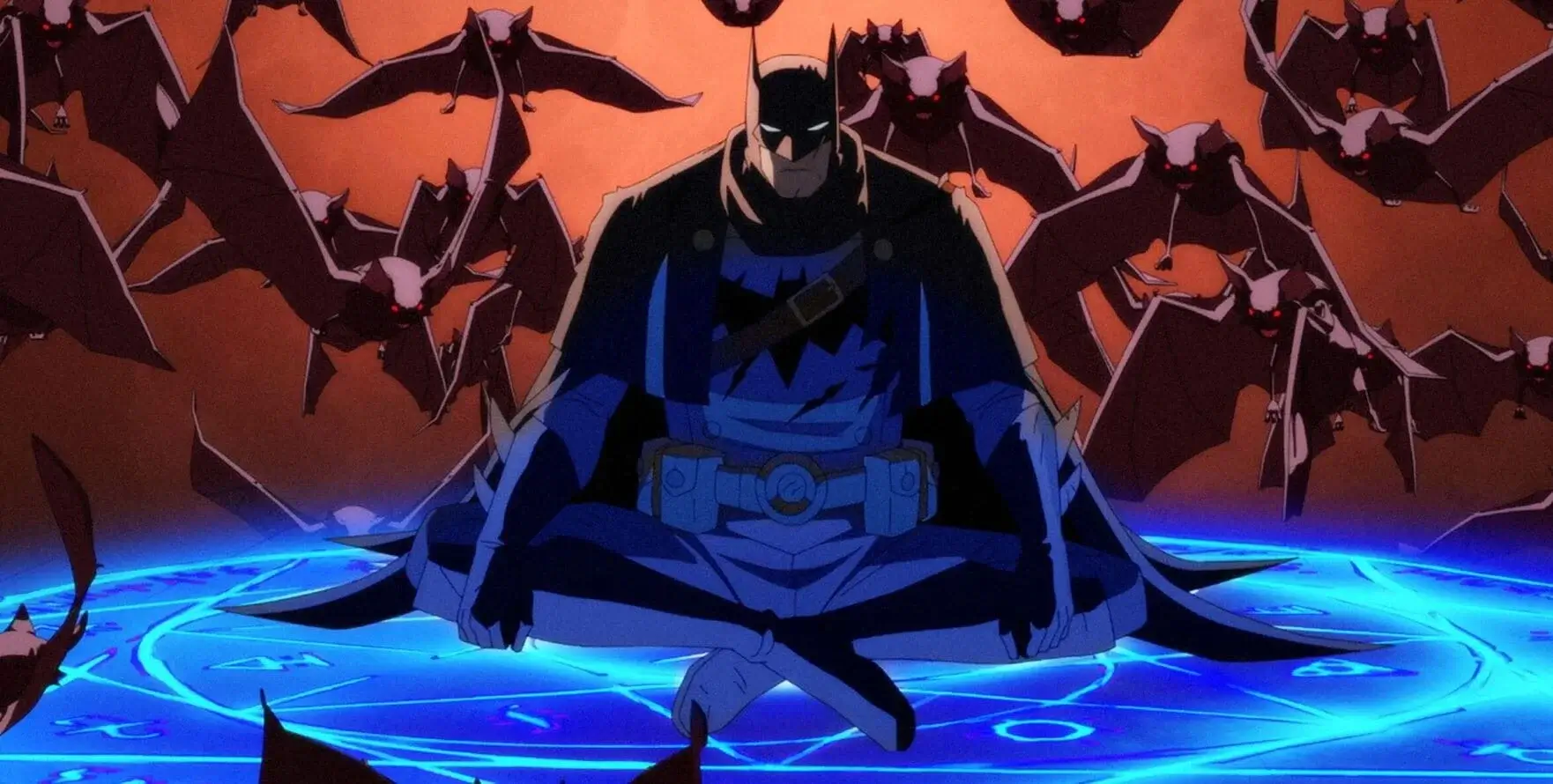 Batman: The Doom That Came to Gotham 4K 2023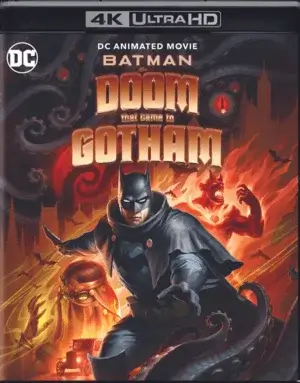 Batman: The Doom That Came to Gotham 4K 2023
Producer:
Christopher Berkeley, Sam Liu
Cast:
David Giuntoli, Gideon Adlon, Karan Brar, Jeffrey Combs, David Dastmalchian, Darin De Paul, John DiMaggio, Patrick Fabian, Tati Gabrielle, Brian George, Christopher Gorham, Jason Marsden, Navid Negahban, Emily O'Brien, Tim Russ, William Salyers.
IMDB 6.0
File Size: 34.04 GB
Film Description
Alternate Universe, 1920s. Batman and Green Arrow try to stop Ra's al Ghul and his daughter Talia from plunging the world into chaos.

4k movies reviews
Right, well I figured another year another reboot of the "Batman" story. Yet, I opted to sit down and watch this 2023 animated DC movie titled "Batman: The Doom That Came to Gotham" without really knowing what I was getting into here, aside from it being a caped crusader animated movie, of course.

And true enough, once again we have to sit through "Batman" reinvented. And this time in the 1920s.

But that is where "Batman: The Doom That Came to Gotham" stopped being annoying for me, because writers Jase Ricci, Mike Mignola and Richard Pace definitely put together quite the grand script and storyline here. Sure, I haven't read the comic book upon which this 2023 animated movie is based, so how true it is to the source material, I can only speculate. But without having read that, and only watching this, I have to say that I was entertained and I was impressed.

"Batman: The Doom That Came to Gotham" combines the classic "Batman" tale with something I like a lot, and that is the H. P. Lovecraft Mythos. I wasn't prepared for that, so this was quite a pleasant surprise for me to sit through.

Lots of really nice visuals throughout the course of the 86 minutes that "Batman: The Doom That Came to Gotham" ran for. And there were a lot of subtle hints and references to Lovecraft's works, so if you are a fan, keep your eyes and ears open.

Visually then "Batman: The Doom That Came to Gotham" was good. It is an archetypical "Batman" drawing style, which is actually good. But the added Lovecraft Mythos elements was just the icing on the cake.

With "Batman: The Doom That Came to Gotham" being an animated movie, then having a good voice acting cast ensemble is alpha and omega. And I have to say that they definitely had a good ensemble put together for voicing the characters in this animated movie. And having Jeffrey Combs do the voice of Kirk Langstrom was just such a great homage to us fans of the Lovecraft cinema.

I was genuinely entertained by directors Christopher Berkeley and Sam Liu's 2023 animated movie. And if you are a "Batman" fan, then you should check this out. And if you are a Lovecraft fan too, definitely check out "Batman: The Doom That Came to Gotham".

Info Blu-ray
Video
Codec: HEVC / H.265 (49.8 Mb/s)
Resolution: Upscaled 4K (2160p)
HDR: HDR10
Aspect ratio: 1.78:1
Original aspect ratio: 1.78:1

Audio
English: DTS-HD Master Audio 5.1 (48kHz, 24-bit)
English: Dolby Digital 5.1
French: Dolby Digital 5.1
Spanish: Dolby Digital 5.1

Subtitles
English SDH, French, Spanish.
File size: 34.04 GB
Is Link Dead? Let us know and we'll replace the link.
Report
We now have
Telegram, get notified of new releases 4K movies!
Watch the movie trailer Batman: The Doom That Came to Gotham 4K 2023
Related 4K movies