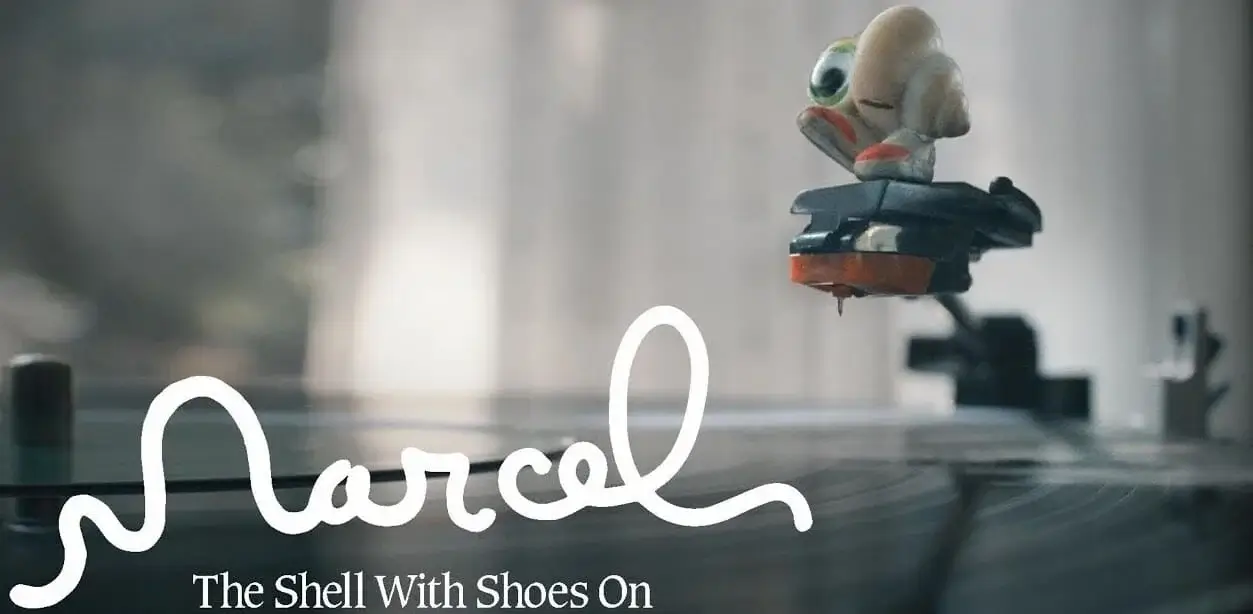 Marcel the Shell with Shoes On 4K 2021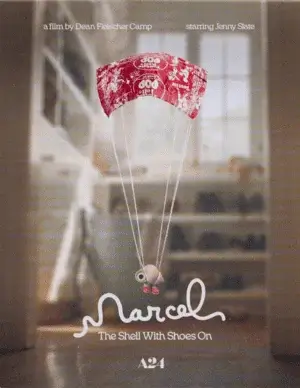 Marcel the Shell with Shoes On 4K 2021
Producer:
Dean Fleischer-Camp
Cast:
Jenny Slate, Dean Fleischer-Camp, Isabella Rossellini, Joe Gabler, Shari Finkelstein, Samuel Painter, Blake Hottle, Scott Osterman, Jeremy Evans, Lesley Stahl, Rosa Salazar, Thomas Mann, Sarah Thyre, Andy Richter, Nathan Fielder, Jessi Klein, Peter Bonerz, Jamie Leonhart.
IMDB 7.9
File Size: 51.27 GB
Film Description
Marcel is a seashell in shoes. He lives with his grandmother Connie and wants to find his family, which he was forced to part with. A documentary is made about Marcel, and the whole world learns the story of the unusual seashell.

4k movies reviews
The focus for the hour and a half is Marcel, an anthropomorphic shell the size of an inch with one big eye and small shoes.

Behind the scenes is Dean, the film's director, who, after the breakup of his marriage, moves into a house rented through Airbnb, where he meets Marcel, his grandmother Connie (voiced by Isabella Rossellini) and Alan, Marcel's favorite dust bob, which he drags around on his hair from the bathroom drain.

Dean becomes curious about what the shell does, he decides to make a documentary about his life. And it turns out that Marcel wants to find his family, who one day disappeared from the house.

The story with Marcel began in 2010. It was a short cartoon with a running time of 3 minutes and 20 seconds. Marcel simply talked about himself (in Jenny Slate's voice, which is her calling card in her acting career) and what he does with his life. In 2011, the cartoon was officially screened at the Sundance Film Festival.

Then two more short spots came out in 2011 and in 2014, each accompanied by the release of a collection of short stories featuring Marcel.

A very important message in the film is that even a seashell doesn't let up. Marcel is looking for his family, exploring the world, finding ways to set up his life, making rules and taking care of his grandmother Connie. The subtext is a reminder of how important it is to be sincere and direct and to spell out all your feelings, so that they don't accumulate and get confused over time, which then makes it difficult to properly address them to the person you're talking to. I was touched that during the excitement, Marcel asks a very unexpected and therefore touching question: "Have you tried raspberries?"

The story is very nicely done from a technical point of view. It is completely made so that the viewer is literally on the floor, as if looking at the familiar world from new sides and angles. All the objects are huge, light and shadow are perceived differently, you begin to feel like "a small piece, but connected to the whole world" and even the usual problems are perceived in another dimensional category (at least for an hour and a half).

Info Blu-ray
Video
Codec: HEVC / H.265 (73.0 Mb/s)
Resolution: Native 4K (2160p)
HDR: Dolby Vision, HDR10
Aspect ratio: 1.56:1
Original aspect ratio: 1.55:1

Audio
English: Dolby TrueHD with Dolby Atmos 7.1 (48kHz, 24-bit)
English: DTS-HD Master Audio 7.1 (48kHz, 24-bit)
English: Dolby Digital 5.1
English: Dolby Digital 2.0

Subtitles
English, English SDH, Spanish.
File size: 51.27 GB
4K-HD.CLUB
Download
from TakeFile
We now have
Telegram, get notified of new releases 4K movies!
Watch the movie trailer Marcel the Shell with Shoes On 4K 2021
Related 4K movies
Do you enjoy downloading from TakeFile?