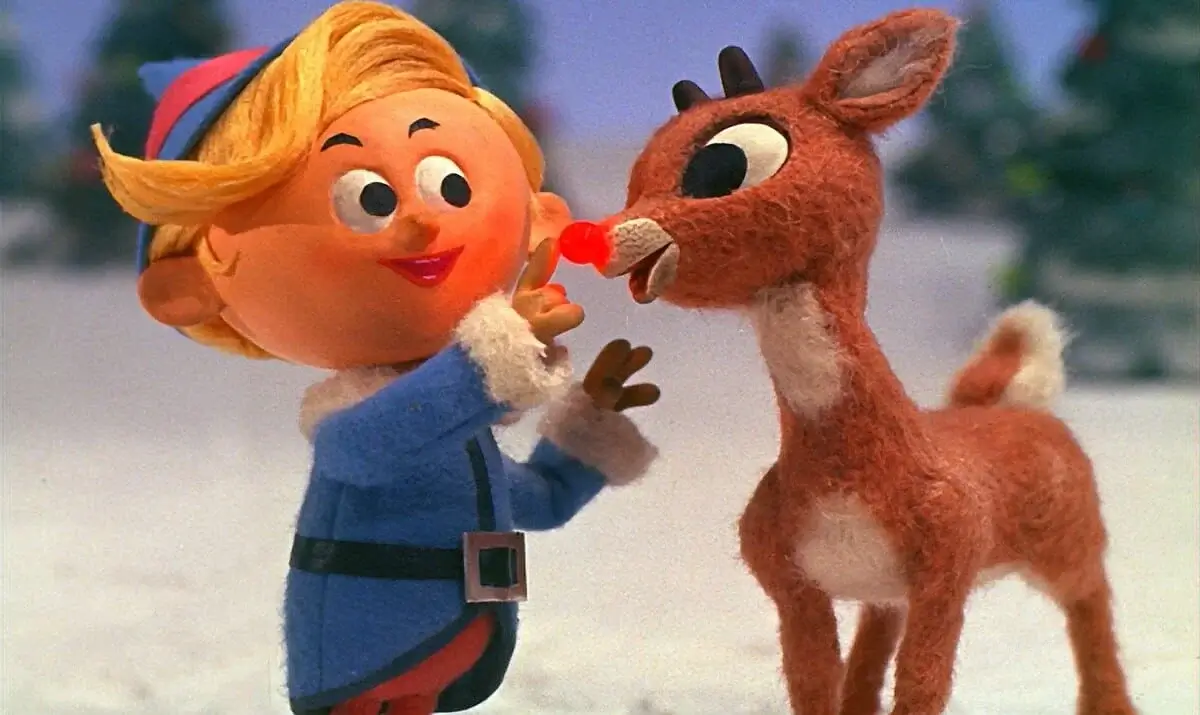 Rudolph the Red-Nosed Reindeer 4K 1964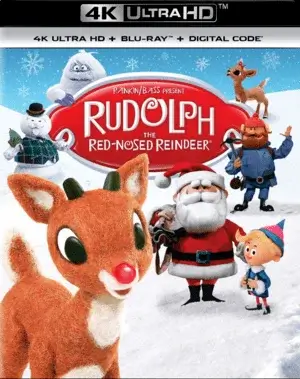 Rudolph the Red-Nosed Reindeer 4K 1964
Cast:
Billie Mae Richards, Burl Ives, Larry D. Mann, Paul Soles, Stan Francis, Alfie Scopp, Janis Orenstein, Paul Kligman, Carl Banas, Corinne Conley, Peg Dixon.
IMDB 8.0
File Size: 34.11 GB
Film Description
He was born with red noses. But that was no problem. His nose, however, shone like a bright star. All the reindeer were insulted by the red-nosed boy. They didn't take him to the game. And teased all the time. But once, on Christmas Eve, not to get lost in a snowstorm, asked Rudolph Santa to light the way for the team. And from now on, the red-nosed young man rides first. All the reindeer love him. Our Rudolph - he's the best!!!

4k movies reviews
I've seen and loved all of the great Rankin/Bass Christmas shows, and I have most of them on video, but this first one, "Rudolph," is still the best, and still the one that holds the warmest memories for me.

In terms of Holiday atmosphere, it can't be beat. The late Johnny Marks' songs are all winners, and "Rudolph" and "Have a Holly Jolly Christmas" are now firmly established Christmas classics. And holding it all together is Burl Ives' warm, friendly singing and narration. His sincerity and joviality just naturally make you want to "pull up an ice block and lend an ear." I'm now 41 years old, I know all the dialogue practically by heart, and yet I still watch "Rudolph" practically every Christmas. And, what's more, I still love it.

Finally, a word to Julie Landry, of Orlando, on her review. I myself was dyslexic as a child. And yes, I got picked on because of it. But, in deference to your opinion, I see "Rudolph" as a story of how even a perceived outsider can fit in. As a successful Senior Librarian today, I'm living proof that outsiders can succeed. But, then, Rudolph proved that long before I did.

Info Blu-ray
Video
Codec: HEVC / H.265 (88.8 Mb/s)
Resolution: Native 4K (2160p)
HDR: HDR10
Aspect ratio: 1.35:1
Original aspect ratio: 1.33:1

Audio
English: DTS-HD Master Audio 5.1 (48kHz, 24-bit)
English: Dolby Digital 5.1
English: DTS 2.0 Mono
Spanish: DTS 2.0 Mono
French: DTS 2.0 Mono

Subtitles
English SDH, French, Spanish.
File size: 34.11 GB
4K-HD.CLUB
Download
from TakeFile
We now have
Telegram, get notified of new releases 4K movies!
Watch the movie trailer Rudolph the Red-Nosed Reindeer 4K 1964
Related 4K movies