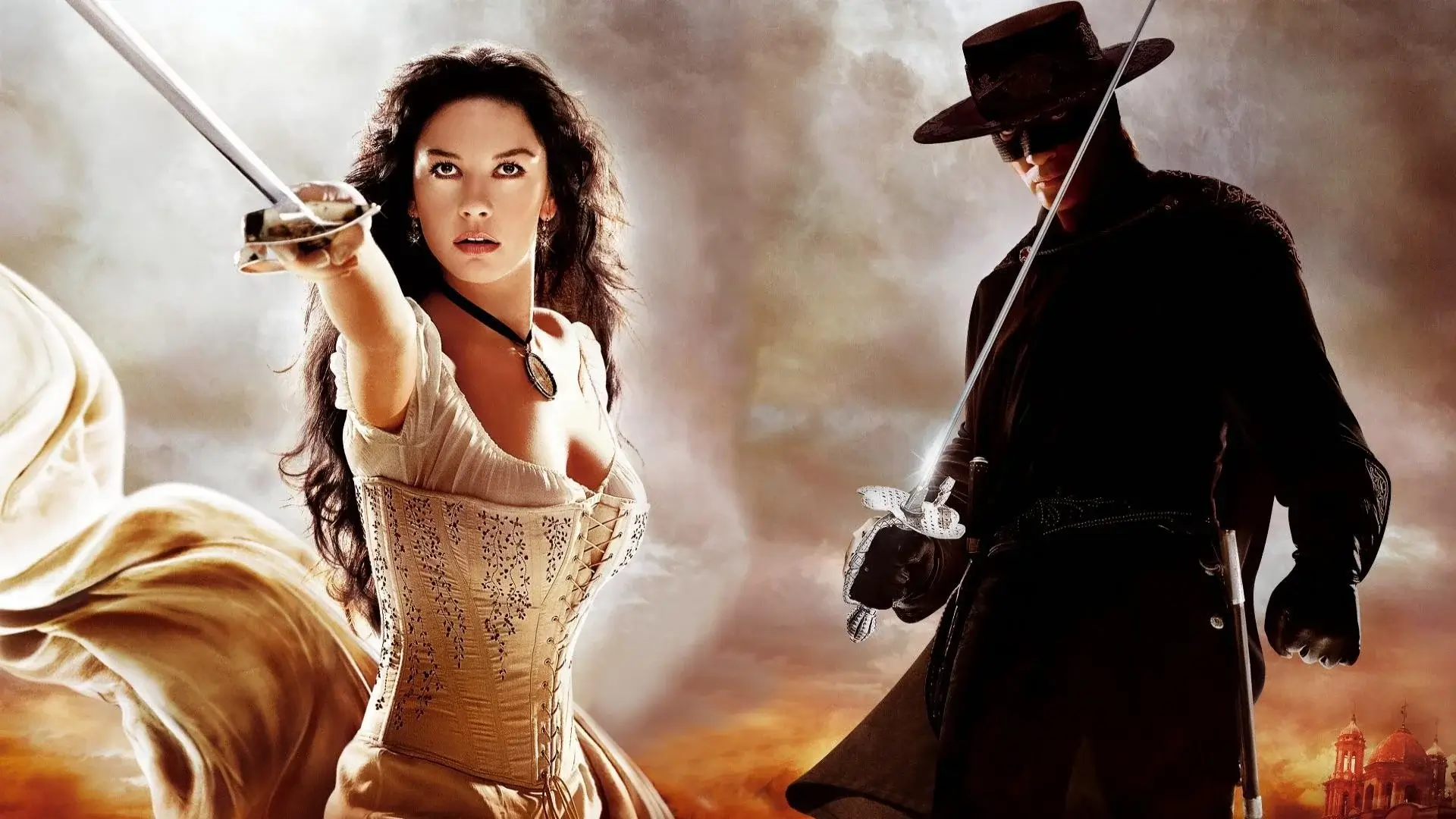 The Legend of Zorro 4K 2005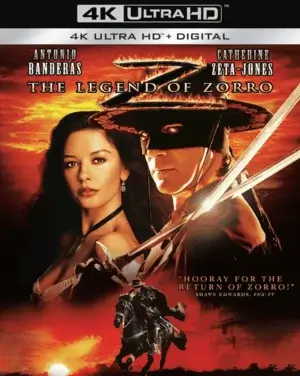 The Legend of Zorro 4K 2005
Producer:
Martin Campbell
Cast:
Antonio Banderas, Catherine Zeta-Jones, Rufus Sewell, Alberto Reyes, Julio Oscar Mechoso, Gustavo Sánchez Parra, Adrian Alonso, Nick Chinlund, Giovanna Zacarías, Carlos Cobos, Michael Emerson, Shuler Hensley, Pedro Armendáriz Jr., Mary Crosby, Mauricio Bonet, Fernando Becerril, Xavier Marc, Pepe Olivares.
IMDB 5.9
File Size: 66.06 GB
Film Description
Alejandro de la Vega has a son, Joaquin. Alejandro promises his wife Helena to give up the mask of Zorro and eternal adventures and live a quiet life. But he fails to keep his word, as a new plot is brewing, which can only be fought by the all-powerful Zorro.

4k movies reviews
In general, it is unclear why such a spectacular sequel to 'The Mask of Zorro', and even with a great cast, received lower ratings than the original. Unless it's all the fault of prejudice towards sequels, and the myth that the original is always better. I never really believed that, so as an action-adventure movie, I really enjoyed 'The Legend of Zorro'. The only downside is perhaps a bit of a drag, after all, when there's lots and lots of action, the distracting abundance of dialog and experiences gets a bit tiresome. And if the whole movie had been done like the Banderas fight at the beginning, it would have been worthless.

All these reflections and propaganda of freedom and independence of the USA in the entertainment genre are not very pleasant for me either, but if not to pay attention, otherwise 'The Legend of Zorro' is an excellent adventure action movie, probably one of the best. Everything is there for it - great actors, cham character Alejandro, who is much more serious here than in the first movie. Of course, I, like many people, like Alain Delon in this role more, but most likely because he simply played before Banderas. Zdsy was especially pleased with the 'good-hearted' villain Armand, who turned out to be quite a worthy opponent of Zorro.

The most important thing in such a movie is the spectacle, and there is enough of it here. The staging of sword fights and hand-to-hand fights in general are among the best. And all this is filmed very competently, which made the movie extremely dynamic and exciting at such moments. You can watch Alejandro-Zorro running, jumping, hitting, blowing up endlessly. That is, you will hardly want to endlessly rewatch these two-plus hours, but the action scenes are quite possible. Besides, such an explosion of a train, as here, will hardly be seen anywhere else. About actors it is even inconvenient to mention, Antonio Banderas and Catherine Zeta Jones are the best professionals in their business, and the rest only please the eye. Therefore, I did not notice any shortcomings, except for an extra 15-20 minutes.

Info Blu-ray
Video
Codec: HEVC / H.265 (55.1 Mb/s)
Resolution: Upscaled 4K (2160p)
HDR: Dolby Vision, HDR10
Original aspect ratio: 2.39:1

Audio
English: Dolby TrueHD 7.1 (48kHz, 24-bit)
English: DTS-HD Master Audio 5.1 (48kHz, 24-bit)
English: Dolby Digital 5.1
English: Dolby Digital 2.0
French: DTS-HD Master Audio 5.1 (48kHz, 24-bit)
Spanish (Latino): DTS-HD Master Audio 5.1 (48kHz, 24-bit)

Subtitles
English SDH, Arabic, Bulgarian, Chinese (Simplified), Croatian, Czech, Danish, Dutch, Estonian, Finnish, German, Hindi, Italian, Korean, Lithuanian, French, Portuguese (Brazilian), Spanish (Castilian), (Spanish (Latin American), Swedish, Thai, Turkish.
File size: 66.06 GB
Is Link Dead? Let us know and we'll replace the link.
Report
We now have
Telegram, get notified of new releases 4K movies!
Watch the movie trailer The Legend of Zorro 4K 2005
Related 4K movies