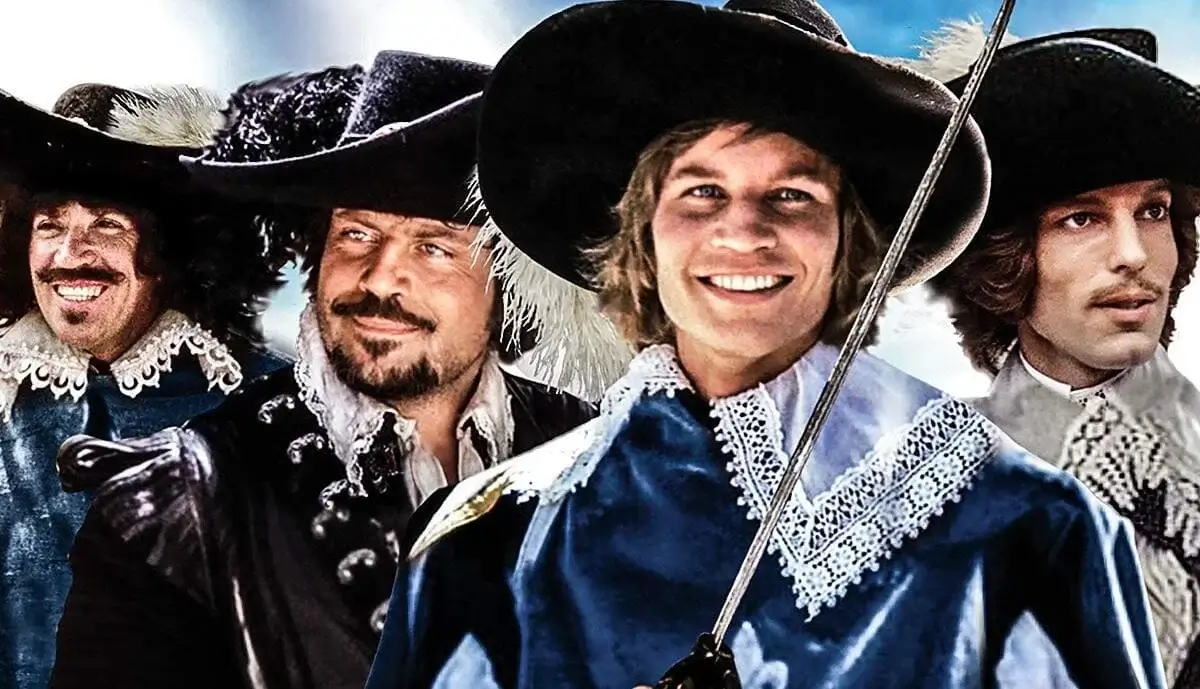 The Three Musketeers 4K 1973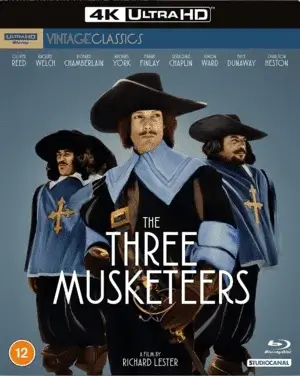 The Three Musketeers 4K 1973
Cast:
Oliver Reed, Raquel Welch, Richard Chamberlain, Michael York, Frank Finlay, Christopher Lee, Geraldine Chaplin, Jean-Pierre Cassel, Spike Milligan, Roy Kinnear, Georges Wilson, Simon Ward, Faye Dunaway, Charlton Heston, Joss Ackland, Nicole Calfan, Michael Gothard, Sybil Danning.
IMDB 7.1
File Size: 76.67 GB
Film Description
The cocky young man wants to be a musketeer, among whom the leaders stand out: Athos, Aramis, and Porthos are by no means a holy trinity, all whose actions are motivated by the depth of the neckline on a woman's dress and cash, but not by loyalty to the king.

4k movies reviews
I have to admit that I didn't expect to have to write a negative review of the 1973 American Musketeer movie, recently released in 4K quality. Especially because of that last fact, I thought that I should definitely like this movie - since they tried so hard, it must be a worthwhile movie. After watching the French film from 1961, which had given me a positive impression, I hoped that the US version would also be a worthy adaptation of the classic novel. How disappointed I was.

I like free adaptations as long as they are interesting, entertaining, and don't pervert the original, but improve it and embellish it. That kind of adaptation of "The Three Musketeers" was an American film from 2011 which I watched in the cinema and got a lot of positive emotions. Here there is no such thing, the film is absolutely uninteresting, its plot does not catch the viewer. The movie is shot with some unnecessary, as they say, ponces (sorry, there was no such word then), and the plot of the book is mercilessly perverted. I was especially struck by Milady's revenge scene: as I remember, she stormed through Constance's window, but she wasn't going to give it up right away, and such a giddy scuffle ensued. Well, if you want to see a woman fight, this is the right movie. The misunderstanding of what is going on, the bewilderment of the characters' actions - that's, in fact, all with which this wonderful antiquity 'pleases'.

Info Blu-ray
Video
Codec: HEVC / H.265 (95.0 Mb/s)
Resolution: Native 4K (2160p)
HDR: Dolby Vision, HDR10
Aspect ratio: 1.78:1
Original aspect ratio: 1.85:1

Audio
English: LPCM 2.0
English: Dolby Digital 2.0
French: LPCM 2.0
German: LPCM 2.0

Subtitles
English SDH, German, French.
File size: 76.67 GB
4K-HD.CLUB
Download
from TakeFile
We now have
Telegram, get notified of new releases 4K movies!
Watch the movie trailer The Three Musketeers 4K 1973
Related 4K movies
Do you enjoy downloading from TakeFile?