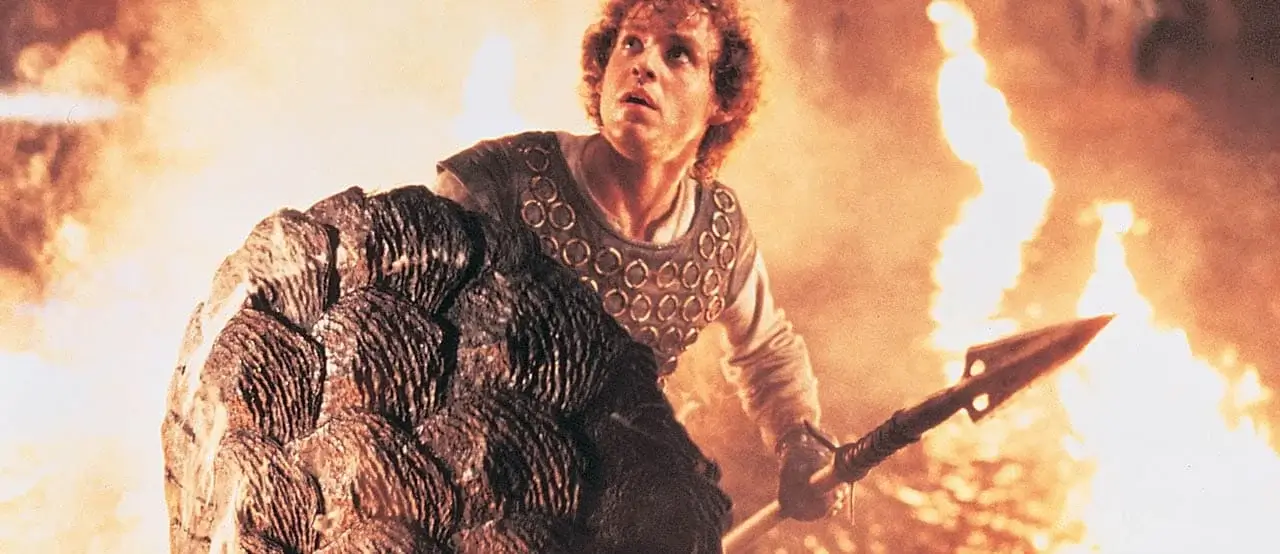 Dragonslayer 4K 1981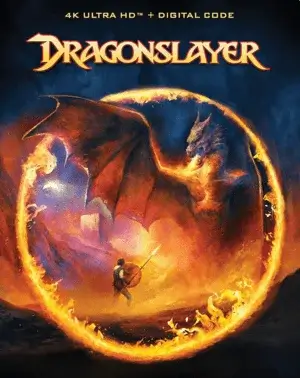 Dragonslayer 4K 1981
Producer:
Matthew Robbins
Cast:
Peter MacNicol, Caitlin Clarke, Ralph Richardson, John Hallam, Peter Eyre, Albert Salmi, Sydney Bromley, Chloe Salaman, Emrys James, Roger Kemp, Ian McDiarmid, Ken Shorter, Jason White, Yolande Palfrey, Douglas Cooper, Alf Mangan, David Mount, James Payne.
IMDB 6.6
File Size: 48.28 GB
Film Description
A ruthless dragon regularly devours the girls of the kingdom, chosen by lot. A young blond wizard's apprentice bravely defies the dragon for the sake of his beloved and other beauties who may fall prey to the monster.

4k movies reviews
Here's another serpentine fantasy for you. It sounds tempting and silly at the same time. Also, this movie was not at all what I had hoped for.

"The Dragon Beater" caught my eye in Total DVD magazine's ranking of the top twenty best fantasy films. Of course, I was fired up. I was excited, hoping for some reason for a bright and colorful magical story.

And to check it out I got a grim story about the early Middle Ages. The Dark Ages, as I understand it.

A time when Christianity was still taking its first inexperienced steps across Europe, already old by then. And magic was flourishing, and creatures like dragons were as real as dogs today.

Times when ancient rituals had not yet been completely forgotten or twisted by medieval courtesan tales.

For example:

In the tale, a hero appears and frees the girl from the monster to whom she is bred to be eaten. In reality, in the era of the rite, such a "liberator" would have been torn apart as the greatest wicked one, endangering the well-being of the people, endangering the crops. This fact shows that the plot sometimes arises out of a negative attitude toward a once-existing reality. Such a plot (or motif) could not yet arise as a fairy tale when there was a way of life that required the sacrifice of girls. But with the fall of this way of life, a custom that was once revered as holy, a custom in which the hero was a female victim who sometimes voluntarily went to her death, became unnecessary and disgusting, and the hero of the tale is already the wicked man who prevented this sacrifice.

In "The Dragon-Winner" this is very evident. The people are against the custom of giving girls to the dragon, and at the same time, the wizard who volunteered to help, they chase away in disgrace, and the king's daughter goes to a voluntary sacrifice for the good of all society.

That is to say, despite the fairy-tale nature of what's going on, the movie turned out to be too darkly-medieval. Realistic even, I would say, if there were no mages and dragons. And that's why it was a lot harder to watch than all the other stories about the Middle Ages fictional-unreal (the thirteenth, in other words, the kingdom).

That's both the plus and the twist of "Winner" and that's also its disadvantage.

In such a case, I would have to conclude as follows. "The Dragon Beater" is good, but too serious for a fantasy film, which even a fan of fairy tales finds it hard to revisit repeatedly.

Info Blu-ray
Video
Codec: HEVC / H.265 (52.7 Mb/s)
Resolution: Native 4K (2160p)
HDR: Dolby Vision, HDR10
Aspect ratio: 2.35:1
Original aspect ratio: 2.39:1

Audio
English: Dolby TrueHD with Dolby Atmos 7.1 (48kHz, 24-bit)
English: DTS-HD Master Audio 7.1 (48kHz, 24-bit)
English: Dolby Digital 5.1
English: Dolby Digital 2.0
French: Dolby Digital 2.0

Subtitles
English, English SDH, French.
File size: 48.28 GB
Is Link Dead? Let us know and we'll replace the link.
Report
We now have
Telegram, get notified of new releases 4K movies!
Watch the movie trailer Dragonslayer 4K 1981
Related 4K movies