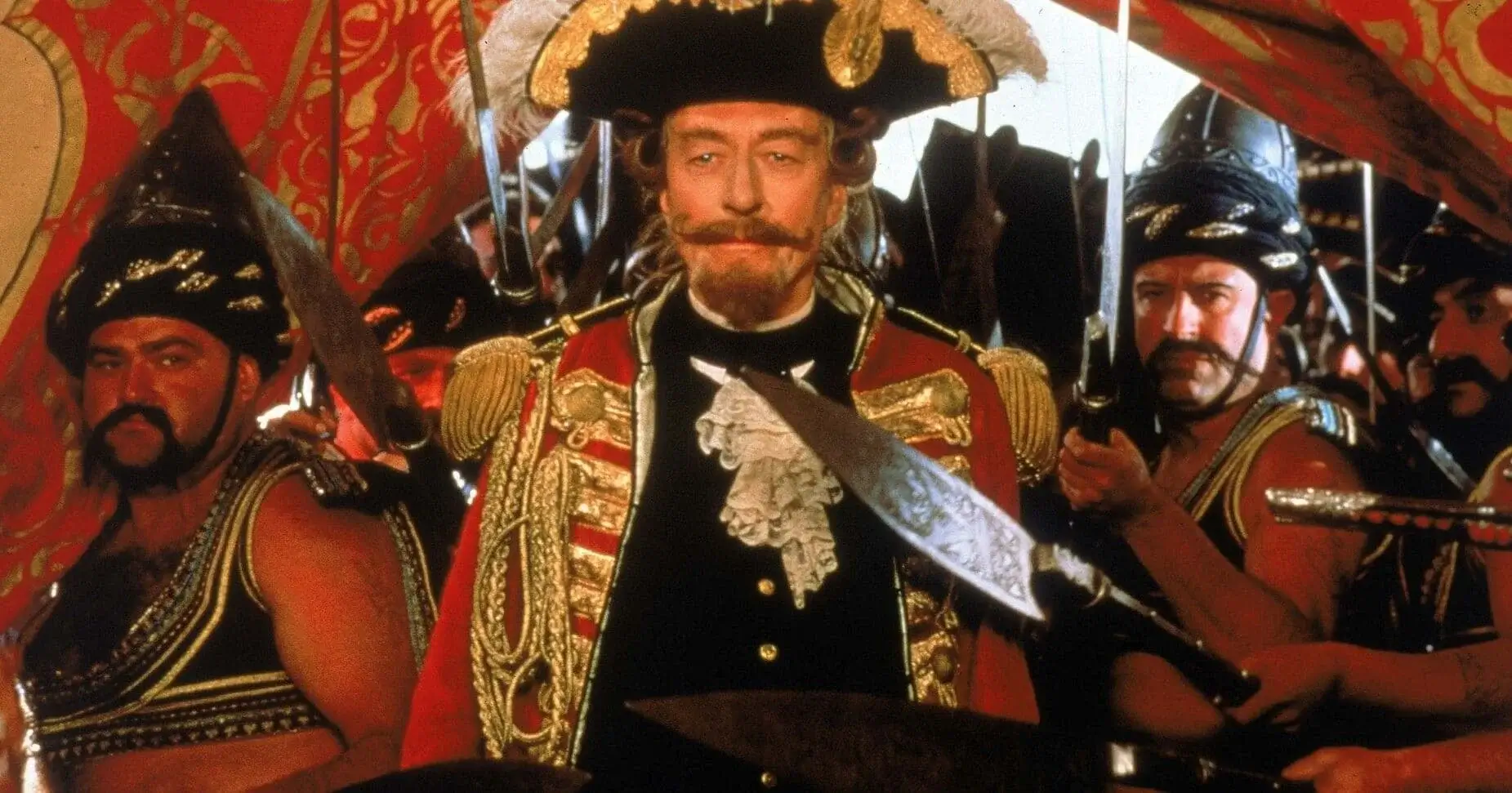 The Adventures of Baron Munchausen 4K 1988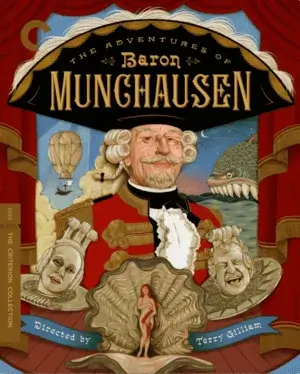 The Adventures of Baron Munchausen 4K 1988
Cast:
John Neville, Eric Idle, Sarah Polley, Oliver Reed, Charles McKeown, Winston Dennis, Jack Purvis, Valentina Cortese, Jonathan Pryce, Bill Paterson, Peter Jeffrey, Uma Thurman, Alison Steadman, Ray Cooper, Don Henderson, Robin Williams, Sting, Andrew MacLachlan.
IMDB 7.1
File Size: 79.82 GB
Film Description
The only one who knows the whole truth about Munchausen is the baron himself. The legendary hero tells the story of his incredible adventures.

But did he really fly on a red-hot cannonball, fight a three-headed griffin, travel to the moon, see a naked Venus emerging from a seashell, and finally come face to face with Death himself? It's impossible to believe... but could the famous Munchausen lie?

4k movies reviews
Amazing movie! A terrific tale, sparkling with imagination and fiction!

The film is very unusual. To be honest, the first time I didn't understand it, didn't understand it as they say, and I didn't like it very much. But now that I've watched it again, I think that more colorful and clever tale I've never seen.

A whimsical mixture of modernity and history, humor and horror, adventure and sci-fi, European and American, fusion of genres and intertwining of different literary works - all this Gilliam put together, multiplied by the hefty budget and got a masterpiece fabulous cocktail, which mesmerizes every frame!

Yes, the movie has no super wizardly special effects, but you don't need them - the main thing is to have a fantasy and, as Munchausen said, to believe in what you see! I believed and enjoyed it immensely.

However, the movie failed as a screen version - Gilliam took Razpe's novel only as a basis, and the movie itself is a figment of his screenwriting imagination and director's vision. In addition, Gilliam assembled a brilliant cast and made a tale for everyone, where children can watch the adventure and adults can think about the past and the future.

It is a clever and satirical film. However, there is also a lot of humor, although at first glance it does not show, in fact, almost half of the phrases are if not comically, then definitely mockingly sarcastic. For example, the words of the giant: 'I have no treasure! I gave it up for charity!" Or, "Let's abandon ship!
- I think the ship is leaving us!

There are a lot of jokes like that in the film, but then again, not everybody could get the gist of it and this incomparable film failed at the box office... People did not understand.

About the actors I want to tell separately: the Baron - just super! All of his old team is also flawless, especially Eric Idle, the whole movie issued one joke after another. There are also wonderful episodes with Robin Williams and this is the only movie where Uma Thurman really looks attractive! :)

I also noticed that the movie reminds me a lot of 'Where Dreams Lead to' in the visuals, the brightness and art design of both films is a feast for the eyes! Costumes, decorations, music - everything is great, albeit puppet-like, unnatural. You betcha, it's a fairy tale.

Info Blu-ray
Video
Codec: HEVC / H.265 (86.0 Mb/s)
Resolution: Native 4K (2160p)
HDR: Dolby Vision, HDR10
Aspect ratio: 1.85:1
Original aspect ratio: 1.85:1

Audio
English: DTS-HD Master Audio 5.1 (48kHz, 24-bit)
English: Dolby Digital 5.1
English: Dolby Digital 2.0

Subtitles
English, English SDH.
File size: 79.82 GB
4K-HD.CLUB
Download
from TakeFile
We now have
Telegram, get notified of new releases 4K movies!
Watch the movie trailer The Adventures of Baron Munchausen 4K 1988
Related 4K movies