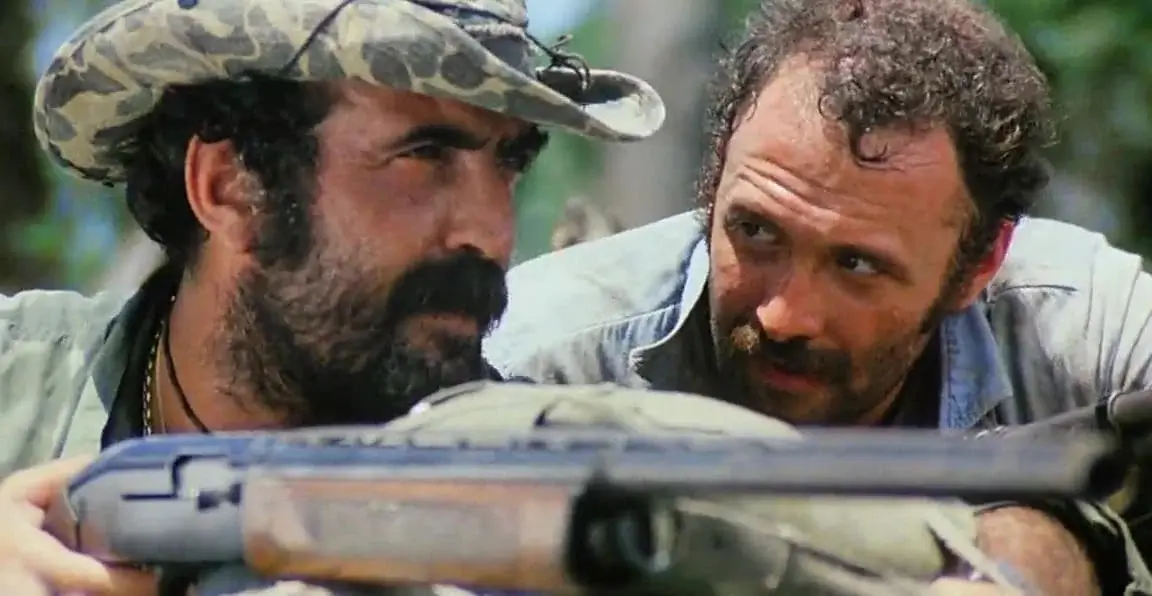 Cannibal Holocaust 4K 1980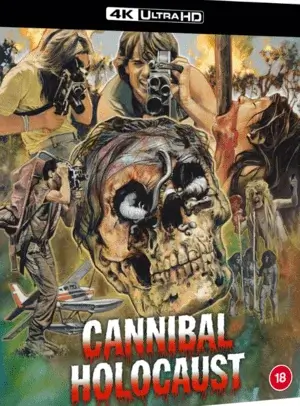 Cannibal Holocaust 4K 1980
Producer:
Ruggero Deodato
Cast:
Robert Kerman, Francesca Ciardi, Perry Pirkanen, Luca Barbareschi, Salvatore Basile, Ricardo FuentesCarl Gabriel Yorke, Paolo Paoloni, Lionello Pio Di Savoia, Luigina RocchiEva Bravo, Ruggero Deodato, Guillermo, Enrico Papa, David Sage, Kate Weiman.
IMDB 5.8
File Size: 58.17 GB
Film Description
A group of young reporters travels to the wilds of the Amazon to make a sensational film about the last cannibalistic tribes left on Earth. Once there, where no European has ever been before, they disappear without a trace. A new expedition is sent in search of the missing, and they find the films made by their predecessors.

4k movies reviews
One of the most violent and terrifying films in the history of cinema. The film was made in 1977, but because of certain nuances (related to the killing of animals) it was not released until 1980, when the horror industry was just beginning to develop nicely, and was gaining more and more momentum. At that time the most striking and cruel films were made, which later became cult films, and "Cannibal Holocaust" - was no exception.

The film was about the life of a wild tribe that kept certain traditions and cruel laws, which a normal person could not understand. These laws do not fit into everyone's understanding, and make one simply turn away from the screen. In "Cannibal Holocaust", very brutal scenes related to the cult in the tribes were shown: a girl impaled through, a brutal scene of punishment for treason, real perverted sex, and payback to the enemies. There is quite a lot of blood in these scenes. And this blood and other effects were shown very naturally, and some scenes were shot in real life without any makeup, fake or anything. I mean the animal slaughter scenes, they were filming a real murder, which shocked the audience at the time, and the "animal protection society" protested vehemently for the release of this film.

The film itself is very much like a documentary, the impression that such wild flames live very close to you. This realism was felt primarily by the fact that it was filmed with an amateur camera, which gave the effect of a "shaking camera" at times. This effect gave maximum realism to the action, especially when filming the tribe's attack on the film's characters.

The film itself is very informative, in addition to learning a lot about the life of the cannibal tribe, we can take from the film one very important lesson - one should not destroy and disrespect another's culture, no matter what country it is. The characters in the film invaded someone else's territory, intimidated the inhabitants, raped a local girl, in short, behaved extremely immorally, for which they paid with their lives. That's when the tribe showed their true "animal" nature, and it was shown in such a brutal way that it made me cringe.

Ruggiero Deodato is a cult Italian director who specializes specifically in horror and mostly cannibal films. He knows his stuff, and he was able to pull off a great movie filled with violence and blood on a miserable budget. It's strange that they were able to cover not only Italy and New Guinea for such a budget, but America as well.

This movie is not for everyone, but only for the fans of horror who can calmly comprehend what is happening on the screen. The rest of the audience will hardly find any zest in this movie. "Cannibal Holocaust" is so explicit that there is no censorship. Everything that should be hidden has been shown in the film: naked bodies, perversion, rape, guts, real scenes of violence. All of this makes for a truly violent film. I consider "Cannibal Holocaust" the best representative of cannibal movies, it is the only movie that made an unforgettable impression on me and shocked me. I advise all fans of the genre to watch it, as such a bright representative of horror movies should not be left without attention, but I advise to watch it only once.

Info Blu-ray
Video
Codec: HEVC / H.265 (84.3 Mb/s)
Resolution: Native 4K (2160p)
HDR: Dolby Vision, HDR10
Original aspect ratio: 1.85:1

Audio
English: DTS-HD Master Audio 2.0 (48kHz, 24-bit)
English: DTS-HD Master Audio 2.0 (48kHz, 16-bit)
English: Dolby Digital 2.0

Subtitles
English, English SDH.
File size: 58.17 GB
4K-HD.CLUB
Download
from TakeFile
We now have
Telegram, get notified of new releases 4K movies!
Watch the movie trailer Cannibal Holocaust 4K 1980
Related 4K movies
Do you enjoy downloading from TakeFile?