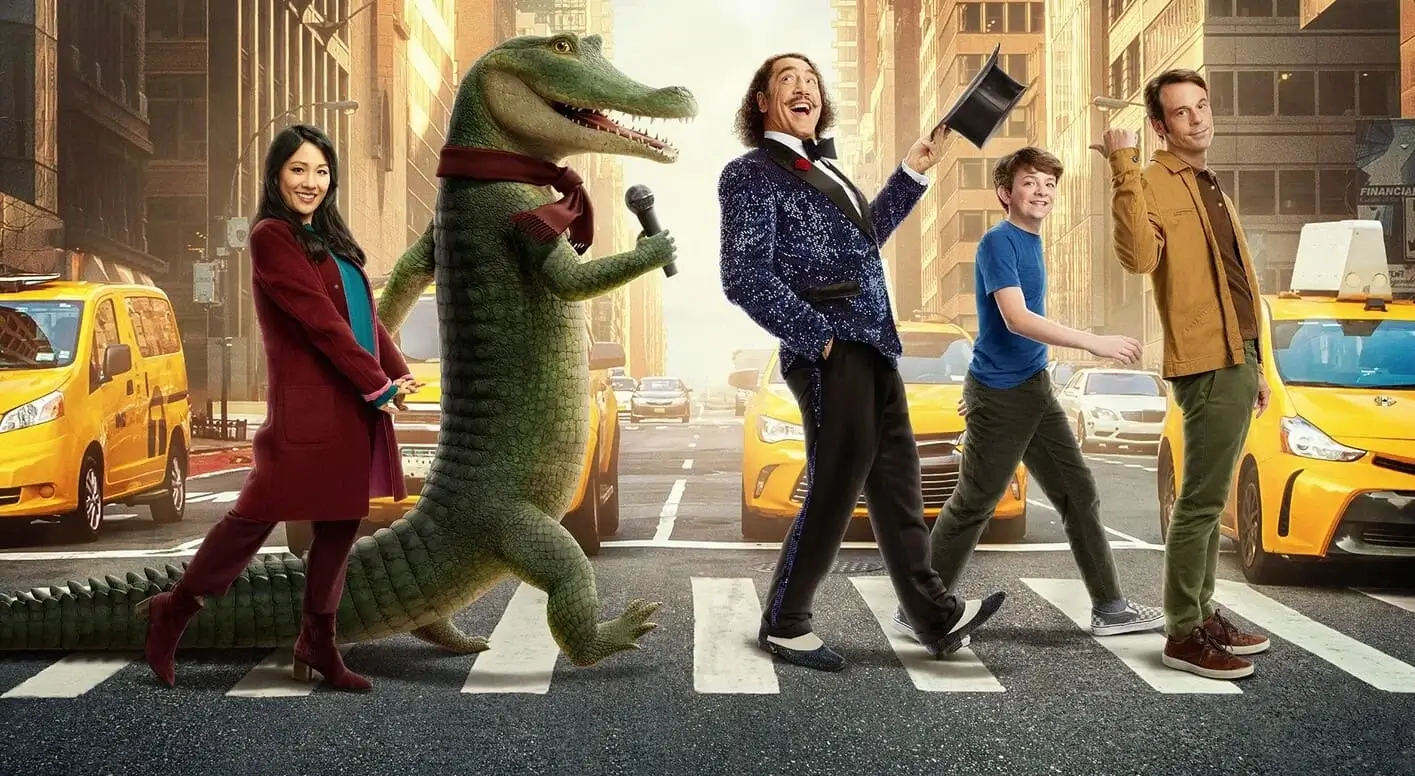 Lyle, Lyle, Crocodile 4K 2022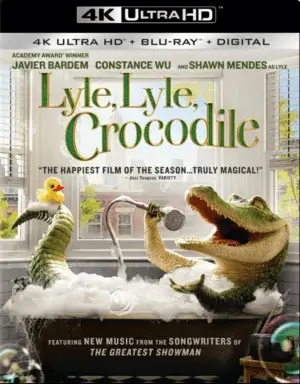 Lyle, Lyle, Crocodile 4K 2022
Producer:
Josh Gordon, Will Speck
Cast:
Javier Bardem, Winslow Fegley, Shawn Mendes, Constance Wu, Scoot McNairy, Brett Gelman, Ego Nwodim, Lyric Hurd, Jason Kravits, Ben Palacios, Joshua Vasquez, Marc Farley, Sal Viscuso, Adam Murray, Mary Neely, Don DiPetta, Lindsey Moser, Matthew Risch.
IMDB 6.1
File Size: 50.13 GB
Film Description
The Primm family moves to New York City, where it is discovered that a singing crocodile named Lyle lives in their attic house. Lyle helps little Josh Primm adjust after the move. But an angry neighbor, Mr. Grumps, wants the beast isolated from humans.

4k movies reviews
If you watched the trailer for the movie, you probably got the gist of it. I, too, after watching the trailer, was sure that I would see a good story for family viewing with a simple and understandable message. But, in my personal opinion, somehow it did not work out. Why?

I would like to ask all filmmakers to stop cramming stories about autistic children if you personally have no experience in living with them. People who are far from this subject absorb all your heresy from the screen, in this case, the strange crocodile taught the boy that he can not give a damn about the gluten-free diet and everything will be okay. And the autistic boy himself, of course, quickly changes for the better because he now has a friend. To me, that's equivalent to saying that a child without legs would have grown legs as a result of his friendship with a crocodile. Sorry, I can't help but be indignant, I have enough experience in this area and know what I'm talking about.

2. There is no central villain, and for a children's tale, this is very important. There are "slightly villainous non-villains," and from that there's not much to worry about. There is no confrontation.

Correspondingly, there is no climax, no heat of passion.

In this way, there is no confrontation and no climax, and there is no intensity. 3. I would have thought they would have gone mad rather than become contented and liberated people. Mom is forever giggling, climbing through garbage cans, drawing portraits of the crocodile without end. What's wrong with her? Is this her way of finding herself?

4. The friendship line is what was the message here in the first place? Was the boy, not accepted by people, understood by the crocodile? What about the cool girl from school? I mean, she clearly sympathizes with him. Then why isn't the line developed with her, and the whole emphasis on "I finally have a friend, but he's a crocodile"???

5. My husband spent the whole movie resenting the fact that a crocodile who can sing can't talk. "Is he a parrot?" - my husband asked. And, honestly, I don't know. If this crocodile could talk, the movie would definitely be deeper. In the songs that he sings, there is a sense. He expresses his state of mind through them. But the songs are in the original English, and the translator's voice over the songs is terribly annoying and prevents you from enjoying the sound of the songs. The kids kept asking about the interpreter: "And now who's talking? Isn't the crocodile singing?" And it was hard to explain to them. And in general, the crocodile seems to help everybody get out of their reticence, but the crocodile himself is all kind of depressed. It would be good for him to see a psychologist.

6. So, what is the movie about? About friendship and betrayal? - It could have been, but in the finale everything got mixed up. And whoever didn't understand the value of friendship didn't understand it, and that's obvious. Maybe the movie is about how we all need a pet? Well, I don't know, that's definitely not the kind of crocodile I want. Cute face, but he bends his line all over the place. Eats forbidden things, washes in other people's baths, plays by his own rules. Could this be the story of how to conquer fear? And how, then? Only if you're on the edge of despair and you simply have no other choice? In short, what's the point I didn't really get.

So this could have been a cute story about good and evil, loneliness and acceptance, friendship and betrayal, money and real values, but from the fact that the authors jumped "galloping through Europe", it turned out just "lyle-lyle-crocodile", as promised in the English title.

It's not that the movie isn't worth watching, it's just that it probably won't live up to your expectations.

Info Blu-ray
Video
Codec: HEVC / H.265 (56.7 Mb/s)
Resolution: Native 4K (2160p)
HDR: Dolby Vision, HDR10
Aspect ratio: 2.40:1
Original aspect ratio: 2.39:1

Audio
English: Dolby TrueHD with Dolby Atmos 7.1 (48kHz, 24-bit)
English: DTS-HD Master Audio 7.1 (48kHz, 24-bit)
English: Dolby Digital 5.1
French (Canada): Dolby Digital 5.1

Subtitles
English, English SDH, French.
File size: 50.13 GB
4K-HD.CLUB
Download
from TakeFile
We now have
Telegram, get notified of new releases 4K movies!
Watch the movie trailer Lyle, Lyle, Crocodile 4K 2022
Related 4K movies
Do you enjoy downloading from TakeFile?