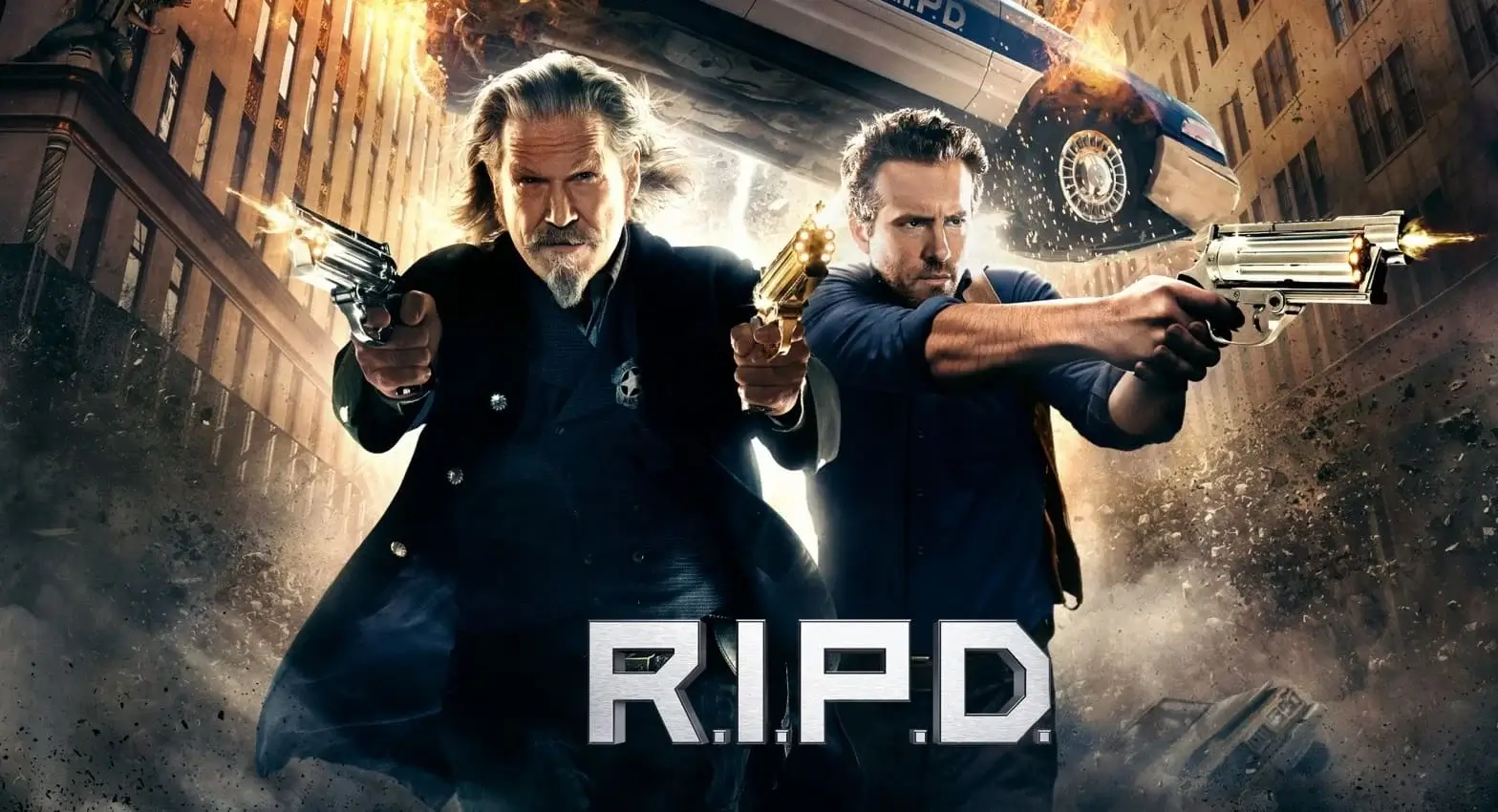 R.I.P.D. 4K 2013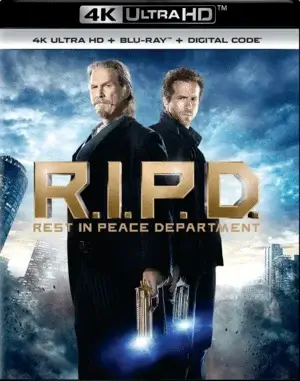 R.I.P.D. 4K 2013
Producer:
Robert Schwentke
Cast:
Ryan Reynolds, Jeff Bridges, Mary-Louise Parker, Kevin Bacon, Stephanie Szostak, James Hong, Marisa Miller, Robert Knepper, Mike O'Malley, Devin Ratray, Larry Joe Campbell, Michael Coons, Chris Everett, Michael Tow, Lonnie Farmer, Piper Mackenzie Harris, Ben Sloane, Duncan B. Putney.
IMDB 5.6
File Size: 64.45 GB
Film Description
Detectives from the Afterlife Department investigate crimes on the other side of the grave and chase after overzealous evil spirits. A young cop, after his death at the hands of an unknown intruder, who has fallen into the other world, in exchange for help in investigating his own murder agrees to spend the next hundred years in the R.I.P.D. and, having a brutal Western-era shooter as his partner, goes out to fight the unquiet evil.

4k movies reviews
Even though the plot of this film is based on a stand-alone comic book, the analogy with 'Men in Black' is self-evident, and it is impossible not to notice the almost identical concept here. In such a situation the hopes for originality disappear by themselves; but there are hopes for a decent realization of the familiar concept, for which the not-so-small budget also disposes. But there are many films this year with solid potential to become long-running franchises that unquestionably blew their potential with mediocre realization, and R.I.P.D. seems likely to join these ranks.

From the very first shots, the film tries to be ironic, featuring 'something' bouncing around a skyscraper and Reynolds' character's 'You think you're having a bad day?' comment. And then we are immediately taken back to the events that took place 'three or four days ago', when unaware of his untimely death Nick Walker (Ryan Reynolds) was burying some gold wreckage in the yard of his house, hastily disguising the place with an orange tree. It wouldn't be long before Nick would be mortally wounded in a gunfight, and after 'ascending' to heaven would receive an offer to join the ranks of the 'Rest in Peace' department on a voluntary-forced basis. 'Celestial Chancery' here is mostly like a bizarre mix of 'Men in Black' with 'Parallel Worlds,' only without the ingenuity of the former and the enormity of the latter. Nick's new chief (Mary-Louise Parker) introduces him to his new partner, Roy (Jeff Bridges), a department veteran. "In my day, people like me were called lawmen," Bridges' character informs him, making an ironic reference to Iron Grip. But to compare the actor in the two films is like comparing Schwarzenegger's performance in 'Terminator 2' with his performance in 'Terminator 3': it seems that all the expected grins, grimaces and intonations are in their places - but the effect is zero. Instead of a living charismatic hero here we see only a template image of an older grumpy partner, issuing all the wealth of duty replicas, which had enough to the authors of the dialogue. Without thinking twice, the partners go on a fresh mission, and the older introduces the younger fluently, explaining the essence of the dead men and presenting one (!) Type of departmental weapon. That is, there will be no abundance of a variety of ingenious gadgets, as in the same MIB. And in general - the whole concept of the afterlife with the corpses living on Earth and trying to avoid the Last Judgment this way looks very crude; many moments have the character from the series 'don't ask too many questions' - and that would be excusable if the movie properly fulfilled its main entertaining function.

In fact, the film fails to enthrall with its story in any way. The overall mood here is imbued with secondaryity, linearity and a complete disregard for improvisation. And it can be seen at every level of the picture, be it the standardized dialogues, replete with painfully formal and therefore unfunny jokes, or the banal storyline, fluttering so obviously that in the second half the interest to what is happening disappears completely. Having presented their cardboard heroes to the audience by means of absolutely faded dialogues (they might as well have just put signs on them: 'Old grumpy cop' and 'Young disobedient cop'), the creators first give them some time to fool around, some time to grieve, and then, having sketched out the background of a dull apocalypse, they switch to a methodical reproduction of boring action sequences, which peak monotony falls on the tedious finale of the film.

Meanwhile, it is not quite clear why the film, frankly designed for a family audience, has a couple of glimpses of rather vulgar jokes. Not cheesy, of course; it doesn't ruin the rating - but still. If the film, as a whole, had been a little bolder, that would be one thing; but in this case, it's all aged in a lightly naive mood, from which these moments are severely out of place. Besides, the jokes themselves aren't all that funny - and the movie wouldn't have lost anything if they had been cut. On the whole, 'R.I.P.D.' belongs to the category of pictures which evoke no emotions except boredom and bewilderment. It is uninspired, lacking in originality, intrigue and drive, and the use of 3D in such an average visuals is hardly justified.

Info Blu-ray
Video
Codec: HEVC / H.265 (75.1 Mb/s)
Resolution: Upscaled 4K (2160p)
HDR: HDR10
Original aspect ratio: 2.39:1

Audio
English: DTS:X Master Audio 7.1 (48kHz, 24-bit)
English: Dolby Digital 5.1
Czech: DTS 5.1
French: DTS 5.1
French (Canada): DTS 5.1
German: DTS:X Master Audio 7.1 (48kHz, 24-bit)
Italian: DTS 5.1
Japanese: DTS 5.1
Polish: DTS 5.1
Spanish: DTS 5.1

Subtitles
English SDH, French, German, Italian, Japanese, Spanish, Czech, Danish, Finnish, Mandarin (Traditional), Norwegian, Polish, Swedish, Korean.
File size: 64.45 GB
4K-HD.CLUB
Download
from TakeFile
We now have
Telegram, get notified of new releases 4K movies!
Watch the movie trailer R.I.P.D. 4K 2013
Related 4K movies
Do you enjoy downloading from TakeFile?