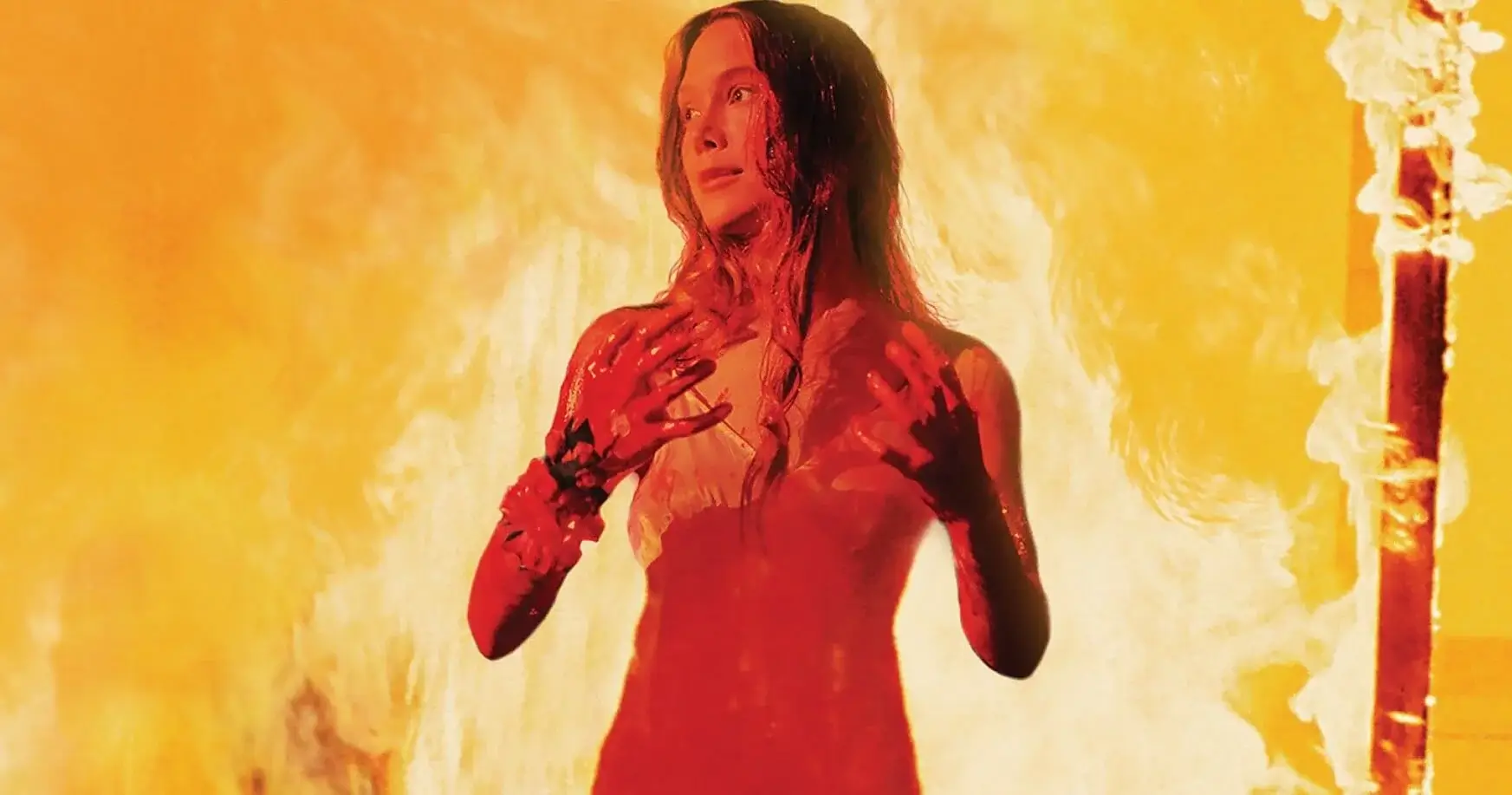 Carrie 4K 1976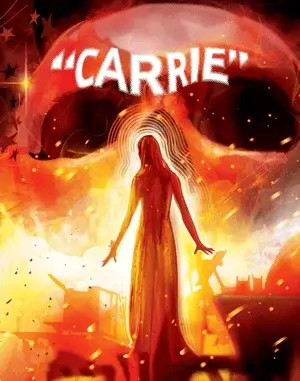 Carrie 4K 1976
Cast:
Sissy Spacek, Piper Laurie, Amy Irving, John Travolta, William Katt, Nancy Allen, Betty Buckley, P.J. Soles, Priscilla Pointer, Sydney Lassick, Stefan Gierasch, Michael Talbott, Doug Cox, Harry Gold, Noelle North, Cindy Daly, Deirdre Berthrong, Anson Downes.
IMDB 7.4
File Size: 65.73 GB
Film Description
Shy and trusting Carrie is bullied and abused at school and at home. The naturally kind girl becomes withdrawn and gloomy. At the same time, she discovers strange and scary powers within her. And her peers are preparing another elaborate prank on Carrie, not even knowing how it will end for them.
4k movies reviews
And like stab wounds
On the asphalt undead.
Mountains of ashes after the ball,
After the ball...
Once upon a time there was a girl like a flower... Carrie, Carrie... Among other girls her age she seemed like a weed, an unsightly wildflower in the middle of a model rose bed.
They had tried to uproot it, but like any weed, Carrie had roots that were too deep for her and those around her to realize.
The power bestowed upon her, unrestrained, uncontrollable, wild and ancient, had broken free one day, provoking tragedy.
I don't know what the novel was like, and I can't say whether the creators hoped for a sequel, but one thing I do know is that "Carrie" is not brilliant for its drama or the actors, it's brilliant for its understatement.
The structure of the movie makes it clear that there is a beginning, a progression, a climax, and then...and then there's nothing. It's as if Carrie's world, everything and everyone around her, suddenly disappeared, vanished, shattered into tiny pieces, like a cracked crooked mirror, reflecting nothing but lies, hatred, and betrayal.
This must be too lofty a phrase on my part, but what we have before us is an unconventional, ambiguous, splendidly sensual picture, and it is indeed so.
Hate springs here with electric shocks, pettiness and bigotry sink into you with thin, sharp needles, indifference envelops you like a cotton blanket, fear and despair turn you inside out.
And over it all, like a silent reproach, hangs something unspoken. And nothing at the end, just a fat ellipsis.
Here you are, take it - a piece of flesh, torn from the whole body of narration, and thrown not for fun, not for the judgment of the audience. Examine, sniff, gnaw, gnaw, gnaw, gnaw, and draw conclusions.
You can ponder for a long time that violence only begets violence. Or rant that everything comes to an end--the victims die, the executioners die, though the executioners do disappear faster.
And I'll just watch the movie and enjoy it on an emotional level, not trying to assume an untold ending, simply putting mentally after the final scene every time ...
Info Blu-ray
Video
Codec: HEVC / H.265 (88.0 Mb/s)
Resolution: Native 4K (2160p)
HDR: Dolby Vision, HDR10
Aspect ratio: 1.85:1
Original aspect ratio: 1.85:1
Audio
English: DTS-HD Master Audio 5.1 (48kHz, 24-bit)
English: DTS-HD Master Audio 2.0 Mono (48kHz, 24-bit)
English: Dolby Digital 5.1
English: Dolby Digital 2.0
Subtitles
English, English SDH.
File size: 65.73 GB
Is Link Dead? Let us know and we'll replace the link.
Report
We now have
Telegram, get notified of new releases 4K movies!
Watch the movie trailer Carrie 4K 1976
Related 4K movies
What genre of 4K movies do you prefer?