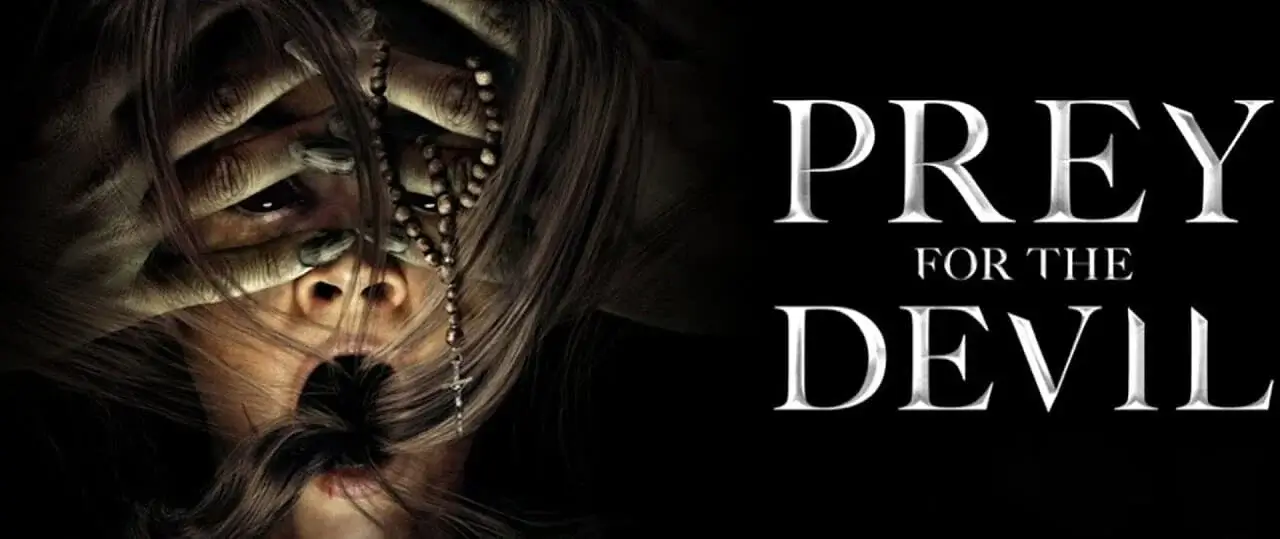 Prey for the Devil 4K 2022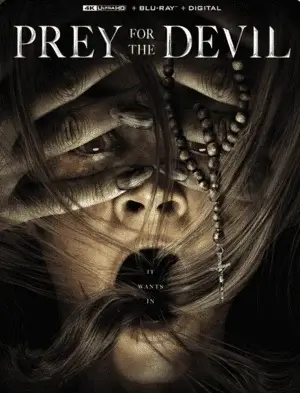 Prey for the Devil 4K 2022
Cast:
Jacqueline Byers, Debora Zhecheva, Christian Navarro, Posy Taylor, Colin Salmon, Nicholas Ralph, Ben Cross, Virginia Madsen, Lisa Palfrey, Koyna Ruseva, Cora Kirk, Elizabeth Gibson, Velizar Binev, Yana Marinova, Keith Bartlett, Yanina Kasheva, Konstantin Tomasini, Angie Zampona.
IMDB 5.2
File Size: 38.57 GB
Film Description
Ann, a 25-year-old nun, believes her calling is to exorcise the devil, although only priests are allowed to perform the rite of exorcism. Despite prohibitions, she embarks on her mission, but soon comes face to face with terrifying demons.

4k movies reviews
If you're looking for a suitable entry-level supernatural horror that checks most of the basic boxes of moodily lit, jumpscare laden catholic exorcism, this is a not too serious, not too scary PG-13 piece of work.

If, however, you are looking for something more technically mature, and you are at all familiar with the genre, you're going to feel like you've seen all this somewhere before. Maybe even several somewheres. It's still worth clutching a significant other and gasping at, but you may also find yourself chuckling at the wrong moments as this cast of half-hearted priests and nuns slog through a mostly by the numbers exorcism film where everything happens just like you expect it will and the plot doesn't have to make too much sense.

Jacqueline Byers.gives a muted performance as a tortured young nun with a flawed history, providing the odd tear here and there, but staying mostly on an emotional baseline, despite the ostensibly fantastic events occurring around her. Christian Navarro compliments her performance with much of the same, although he seems somewhat more genuine at times. Colin Salmon definitely takes point with tried and true acting chops, although he's relegated mostly to dialogue and exposition with little action.

Without spoilers, this movie borrows possession tropes from all the big exorcism movies, dishing them out almost predictably, the most creative of which you can see in the trailers.

The special FX are tame, and while the cinematography and lighting are solid most of the time, there are surprisingly odd flaws, like obvious drone shadows in the aerial shots, that really detract from the sense of being in a real theatre watching a major motion picture.

Plot wise, you can guess this all the way through, and don't think too hard about things like how you can tell the difference between mental health issues and possession, how you can tell if an exorcism works or not, what exactly an exorcism requires or what the demon actually wants to accomplish by possessing someone. The movie doesn't bother to explain any of it, but acts like it does. Characters do mind-numbingly foolish things, walk into all the dark hallways go forward when they should run away, and even experience some consequences for the actions, and yet the movie seems content to leave our leads cluelessly naive and dull at each new turn of events.

The moral/ethical subplots are muddy at best, making a case for women in traditionally male roles, then seemingly reinforcing why that doesn't work. It also makes a convincing argument for traditional Catholicism, then snubs it's nose at the same traditions as if unnecessary. Our heroes are mostly unsuccessful in their efforts, yet we are supposed to be on their team as they bumble through doing it their way against all better advice. In the end, I felt like the directory and his writers must have argued heavily over the religious and moral plot points, and compromised by not making any real statements or taking any sides, leaving a vacuum of blandly mixed signals that don't commit to anything other than a veiled hint that we are responsible for freeing ourselves from our own demons, but only through a confusing blend of faith, psychology and a bullheaded willingness to disregard them both and do whatever we feel like.

It's a bit of a confusing mess if you want meaning, but it delivers on some jumps, some possessed characters, some inexplicable electrical failures, shadow grabs, etc.

So don't be afraid to take your boyfriend and squeal on occasion, but don't expect any divine revelations. It's less like a blessed chalice of holy water and more like a stale glass of tap water.

Info Blu-ray
Video
Codec: HEVC / H.265 (49.1 Mb/s)
Resolution: Upscaled 4K (2160p)
HDR: Dolby Vision, HDR10
Aspect ratio: 2.39:1
Original aspect ratio: 2.39:1

Audio
English: Dolby TrueHD with Dolby Atmos 7.1 (48kHz, 24-bit)
English: Dolby TrueHD 7.1 (48kHz, 24-bit)
English: Dolby Digital 5.1
English: Dolby Digital 2.0
French: Dolby Digital 5.1
Spanish (Latino): Dolby Digital 5.1

Subtitles
English SDH, French, Spanish.
File size: 38.57 GB
4K-HD.CLUB
Download
from TakeFile
We now have
Telegram, get notified of new releases 4K movies!
Watch the movie trailer Prey for the Devil 4K 2022
Related 4K movies