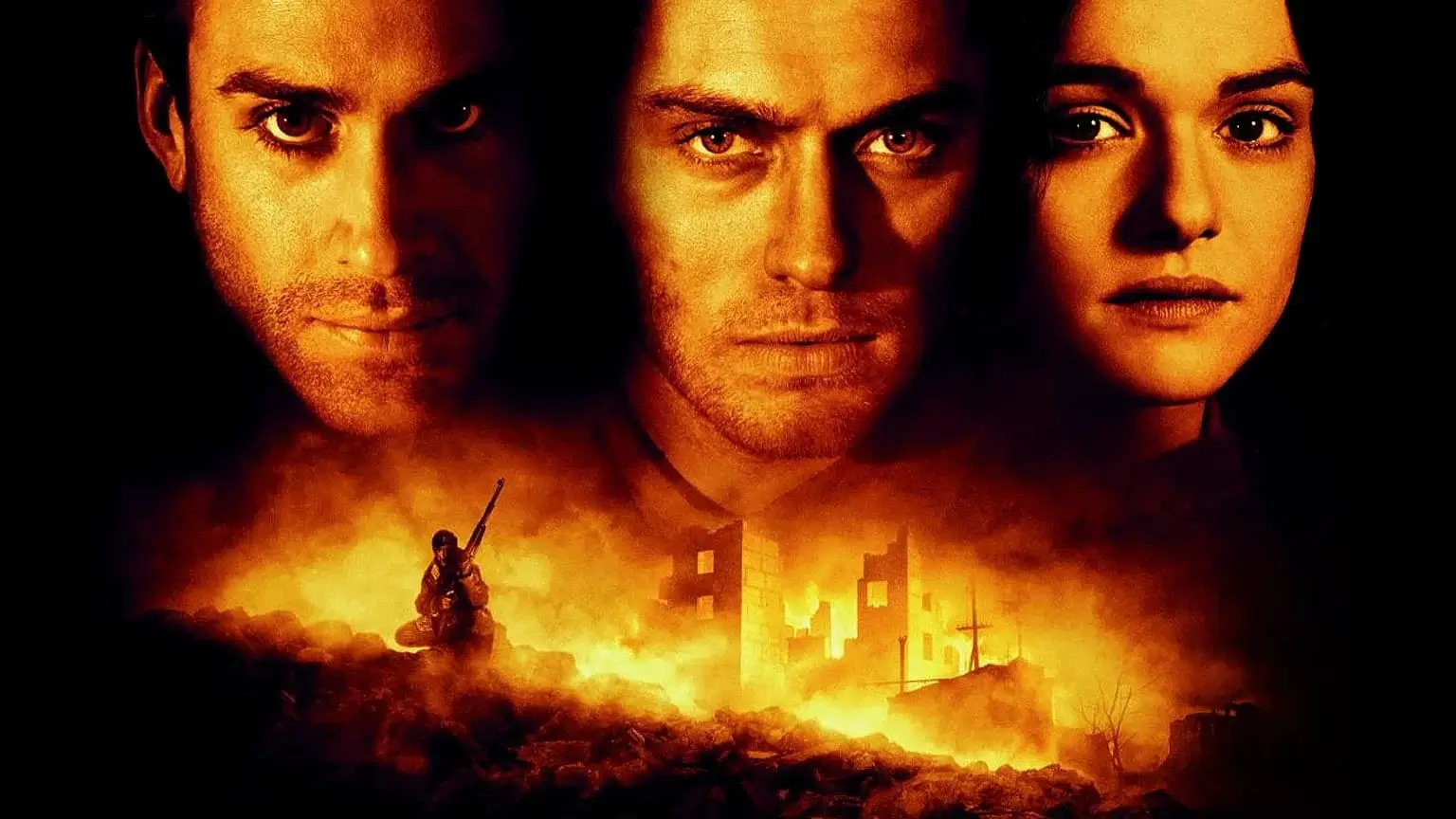 Enemy at the Gates 4K 2001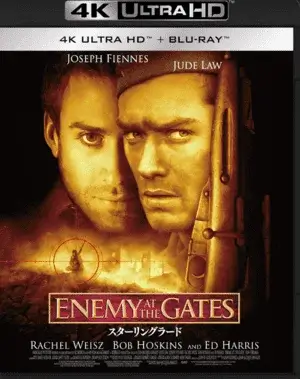 Enemy at the Gates 4K 2001
Producer:
Jean-Jacques Annaud
Cast:
Jude Law, Ed Harris, Joseph Fiennes, Rachel Weisz, Bob Hoskins, Ron Perlman, Eva Mattes, Gabriel Thomson, Matthias Habich, Sophie Rois, Ivan Shvedoff, Mario Bandi, Hans-Marrin Stier, Clemens Schick, Mikhail Matveev, Alexander Schwan, Lenn Kudrjawizki, Hendrik Arnst.
IMDB 7.5
File Size: 55.72 GB
Film Description
1942, the height of the Battle of Stalingrad. The German command sends its best gunner, Major Koenig, to the front lines with a special assignment. This experienced and patient professional is the only one who can try to cope with the Russian "angel of death" - the elusive sniper Vasily Zaitsev.

Zaitsev is a legend and an icon for the defenders of Stalingrad. Every day he passes a death sentence on dozens of invaders caught in the crosshairs of his sight. Between two unique snipers mortal fight begins, the winner of which will be destined to go only one ...

4k movies reviews
Among the positive things about the movie is the acting. Ed Harris is wonderful, Rachel Wise is charming. All in all, each one does a pretty good job of portraying the character. Not without bravado, of course.

The movie is also not bad with the sets, the practical special effects. There are a lot of them in the movie. The green screens are minimal. The image of the ruins of the city is conveyed quite well, as over the years of the battle it was essentially left as ruins.

Unfortunately, that's where the pluses end. Instead of a story about the gravity of war, the gravity of military life in Stalingrad, the viewer is given a Hollywood story of an epic confrontation between two snipers. The film is full of political bravado, ode to the Party and to Stalin. The love line looks absolutely comic - a love triangle in the middle of the ruins of the 'capital of war'... I am afraid that everyone who fought in the war had no time for love triangles as depicted.

It would seem that the emphasis could have been put on the heroism of the defenders, on the sacrifices, on the difficulties of a soldier's way of life, when there are Germans in front of you, and foreign troops on your back. You could have gone the way of 'Private Ryan' and given the characters a field for development, so that it would have been harder to part with them.

However, in the end it came out a one-off picture. Curious, no more.

Info Blu-ray
Video
Codec: HEVC / H.265 (54.0 Mb/s)
Resolution: Native 4K (2160p)
HDR: HDR10
Aspect ratio: 2.35:1
Original aspect ratio: 2.39:1

Audio
English: DTS-HD Master Audio 5.1 (48kHz, 24-bit)
English: Dolby Digital 5.1
Japanese: DTS-HD Master Audio 2.0 (48kHz, 24-bit)

Subtitles
English SDH, Japanese.
File size: 55.72 GB
4K-HD.CLUB
Download
from TakeFile
We now have
Telegram, get notified of new releases 4K movies!
Watch the movie trailer Enemy at the Gates 4K 2001
Related 4K movies