The Girl Next Door 4K 2007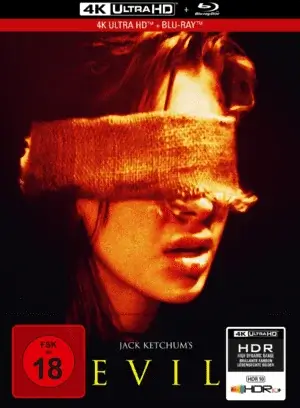 The Girl Next Door 4K 2007
Cast:
William Atherton, Blythe Auffarth, Blanche Baker, Kevin Chamberlin, Dean Faulkenberry, Gabrielle Howarth, Benjamin Ross Kaplan, Spenser Leigh, Daniel Manche, Mark Margolis, Graham Patrick Martin, Michael Nardella, Greg Northrop, Grant Show, Santo Silvestro, Catherine Mary Stewart, Madeline Taylor, Andrew van den Houten.
IMDB 6.5
File Size: 41.26 GB
Film Description
While crayfishing, teenager David Morgan meets his new neighbor, 16-year-old Megan, who lives with her 10-year-old sister, Susan, in the Chandler household. Mrs. Chandler, whom the children call Ruth, is not a good mother. She has three sons whom she allows to drink beer and sometimes has lewd conversations with them.

Megan and Susan have a difficult life at Aunt Ruth's house. They are forced to endure beatings and humiliation from family members. Meg can't stand it and reports it to the sheriff, for which Ruth decides to teach her a lesson.

4k movies reviews
I don't even know if I should advise anyone to watch this movie.
To begin with, the movie is really cruel, but what is the cruelty based on?

They shove the poor girl into the basement and keep her there halfway through the film... For some reason all the children are absolutely positive about the antics of the mad mother, I did not see any horror on their faces.
Only the joyful excitement of pubescent boys who have seen a woman alive and not on the pages of 'Playboy'.

And really, I don't understand the main character's inaction. The boy didn't want to wake up his mother because of some trifle. You know, a crazy aunt with apparent psychic deviations is torturing a girl in the basement. You don't have to worry about such nonsense.

And somehow the attempts to go to the police are just sluggish. It seems that everyone is happy that this is happening, including the main character.

It gives the impression that this is a lesson, an admonition. Children, we should not be cruel and love our neighbors. It is unlikely that such detailed scenes of violence will encourage kindness and mercy in children. Rather the opposite.

Info Blu-ray
Video
Codec: HEVC / H.265 (59.7 Mb/s)
Resolution: Native 4K (2160p)
HDR: HDR10
Aspect ratio: 1.78:1
Original aspect ratio: 1.85:1

Audio
English: DTS-HD Master Audio 5.1
English: Dolby Digital 5.1
English: Dolby Digital 2.0
German: DTS-HD Master Audio 5.1

Subtitles
English, German.
File size: 41.26 GB
4K-HD.CLUB
Download
from TakeFile
We now have
Telegram, get notified of new releases 4K movies!
Watch the movie trailer The Girl Next Door 4K 2007
Related 4K movies