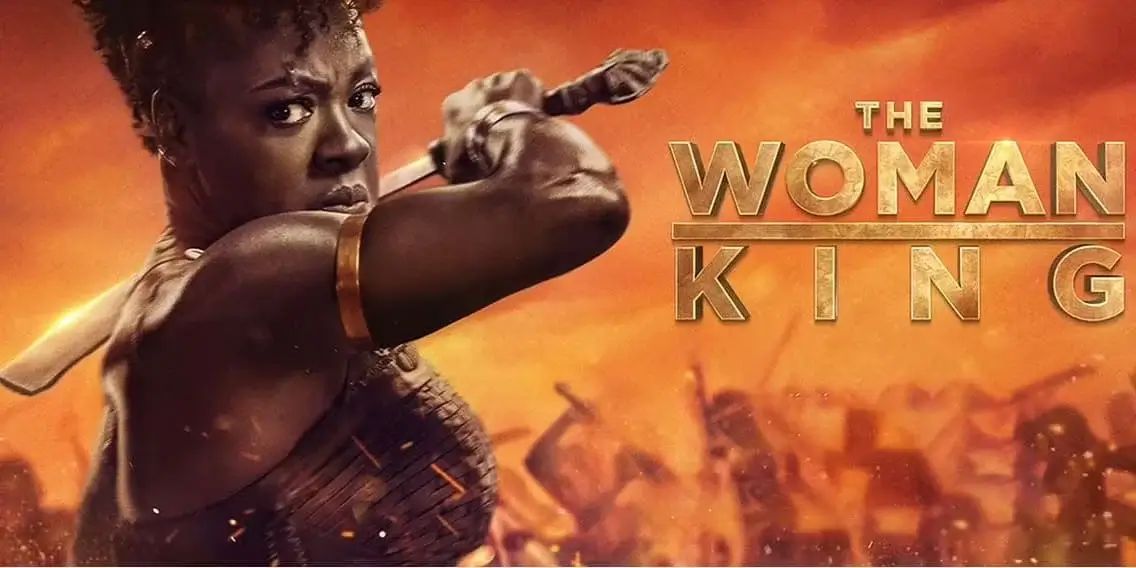 The Woman King 4K 2022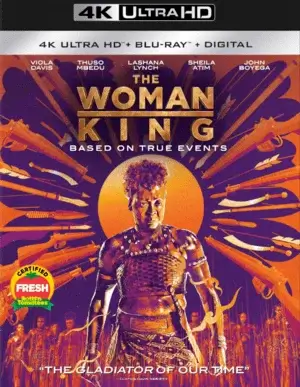 The Woman King 4K 2022
Producer:
Gina Prince-Bythewood
Cast:
Viola Davis, Thuso Mbedu, Lashana Lynch, Sheila Atim, John Boyega, Jordan Bolger, Hero Fiennes Tiffin, Jimmy Odukoya, Masali Baduza, Jayme Lawson, Adrienne Warren, Chioma Antoinette Umeala, Siyamthanda Makakane, Shaina West, Sivuyile Ngesi, Riaan Visman, Seputla Sebogodi, Angélique Kidjo.
IMDB 6.7
File Size: 66.66 GB
Film Description
Kingdom of Dahomey, 1823. An elite squad of women from the royal agogji guards, led by General Naniska, returns women kidnapped by slaveholders from the Oyo Empire, which threatens to provoke war. Meanwhile, Navi, a 19-year-old girl who does not want to put up with a cruel potential husband, is given to the palace by her father as a gift to the king. So Navi finds herself among the newcomers being trained to join the ranks of the Agogozhi.

4k movies reviews
After I learned that the director of 'Immortal Guard', an incredibly politically correct film even by Netflix standards, would be making the film, it became clear what the film was going to be about. Namely, a film that touches on the themes of feminism as superficially as possible, that presents the entire male species as devils and that romanticizes African culture as a super-civilization, a canvas that will make you laugh out loud with its earnestness and straightforwardness. And you know, this creation not only lived up to expectations, it surpassed them all!

The movie in the first three minutes shows the Agogji (female warriors of Dahomey) battling some dark-skinned slave traders and, what do you think? That's right, they scatter them left and right. During the entire battle, only ONE female warrior dies (and that somewhere behind the scenes), and all the African men are scattered and humiliated. The action was simple, but damn, that looked like fun. As funny as the first few minutes were, the rest of the movie will be.

Remember that scene in 'Black Panther' where the warrior woman Okoye says to her husband 'I'll kill for Wakanda without blinking an eye'? Well, in this movie, almost ALL of the dialogue is like that phrase. Almost all the time the female warriors talk about their superiority over the men, their fearlessness against rapists and so on, so on, so on. And yes, of course, there will be themes of the slave trade, of how whites are destroying Africa with their culture, of how black men have unscrupulously sold their own to these very whites. And most importantly, all this dialogue is so straightforward, so absurd, that it's pure pleasure to watch.

And yes, oh, the directing... How fake Dahomey looks! No coherent locations, no believable landscapes, everything is so sterile, like it's not a movie but a play. And those incredibly cheap costumes! It feels like Numenor from the recent Rings of Power, where it also didn't feel like there was a real state in front of me. I get it, the movie isn't supposed to be 100% historical, but it's not that historical.

The only thing I liked about the movie without being sarcastic was the acting of Viola Davis. She is good in any role, even manages to deliver some drama in this whole circus of the absurd. Everyone else is very unconvincing. Like all the other black multitudinous madams, all of whom are forgotten immediately, and the local T'Challa for the poor, played by John Boyega.

But honestly, I was clearly aware of what kind of movie was in store for me and even enjoyed it in a weird way. I haven't seen such ridiculous nonsense that begs for every possible award in a long time. I even want to recommend this movie to all those who don't take such pictures seriously, because, MY GOD, such a movie is worth seeing.

Info Blu-ray
Video
Codec: HEVC / H.265 (56.3 Mb/s)
Resolution: Native 4K (2160p)
HDR: Dolby Vision, HDR10
Aspect ratio: 2.40:1
Original aspect ratio: 2.39:1

Audio
English: Dolby TrueHD with Dolby Atmos 7.1 (48kHz, 24-bit)
English: DTS-HD Master Audio 7.1 (48kHz, 24-bit)
English: Dolby Digital 5.1
English: Dolby Digital 2.0
Portuguese: DTS-HD Master Audio 5.1 (48kHz, 16-bit)
Spanish: DTS-HD Master Audio 5.1 (48kHz, 16-bit)

Subtitles
English SDH, French, Portuguese, Spanish.
File size: 66.66 GB
4K-HD.CLUB
Download
from TakeFile
We now have
Telegram, get notified of new releases 4K movies!
Watch the movie trailer The Woman King 4K 2022
Related 4K movies
Do you enjoy downloading from TakeFile?