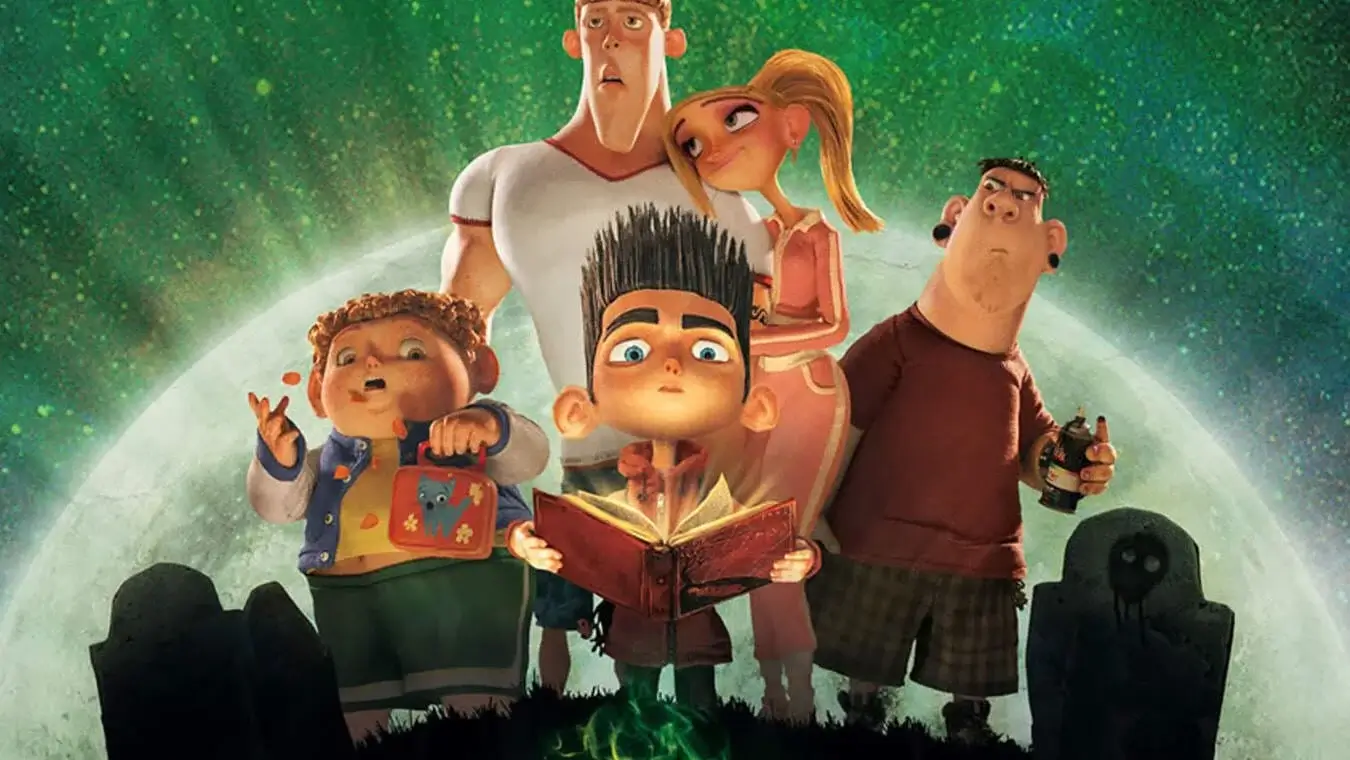 ParaNorman 4K 2012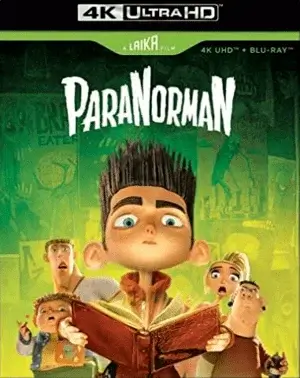 ParaNorman 4K 2012
Producer:
Chris Butler, Sam Fell
Cast:
Kodi Smit-McPhee, Anna Kendrick, Christopher Mintz-Plasse, Tucker Albrizzi, Casey Affleck, Leslie Mann, Jeff Garlin, Elaine Stritch, Bernard Hill, Jodelle Ferland, Tempestt Bledsoe, Alex Borstein, John Goodman, Hannah Noyes, Jack Blessing, Ranjani Brow, Michael Corbett, David Cowgill.
IMDB 7.0
File Size: 65.60 GB
Film Description
Norman, the Paranorman. The only hope of a half-asleep town in the fight against hordes of evil spirits. His weapon is a super-mega-gift: the ability to communicate with ghosts. However, dead people are not the main danger, much worse are stupid adults with shotguns.

4k movies reviews
For a variety of reasons, whether by stupidity or by chance, you do not notice a project worthy of attention. Until that very chance deigns to turn you around and face the project. Once the trailer for Paranorman, which is by no means the best trailer, is forcibly presented to you, sitting in a movie theater seat, you instantly realize that there is something to this picture. A twist capable of predicting something more. And then there's the juxtaposition of uncomplicated data, and you realize that this is LAIKA - the writers of the wonderful "Coraline," which miraculously didn't take the animated Oscar in 2010.

"Paranorman" is a small story with a big performance, in which a not-so-successful but gifted child becomes an important figure in the fortunes of the people of a small town. But this is not a cartoon about salvation or bravery against the backdrop of some ancient evil that has decided to awaken. In each frame, the face of the main character is a seasoned, collected image of the many experiences. By creating a cartoon using such exacting technology as stop-motion, you are, as an artist, literally creating these emotions with your hands. The effect is heightened as the close cooperation between the originality of the script and the imagination of the directors, which turns into an exquisite result in the form of extraordinarily vivid, distinctive characters, each with an individual in them.

The deliberate modesty of the narrative is compensated for by a strong concentration on its details. The cartoon sees no problem for itself in taking a broader approach to character storytelling, as long as each such narrative is able to favor the viewer's perception. There is too much clean, varied humor, which keeps the numerous, largely original episodes from failing, even though they are loosely connected to each other by plot. A first-rate comedy is produced through a mature, somewhat quirky and often ironic approach to the subject of the afterlife, and death itself.

The fundamental animation solution speaks for the weak activity of the picture, as motion becomes inherent only in directly animate objects and effects, while everything else is a living set piece. Of great interest is the observation of the subtle reconnection of real sets and computer graphics. The cartoon sometimes forgets about the family audience and turns itself inside out in order to realize the scenes of dark, frightening atmosphere that often pop up in the story.

Skillfully setting the bar high for color play and continuing to effectively exploit the theme of loneliness, the cartoon cautiously and unexpectedly takes on the picture of society. While anyone under the age of 13 will be shaking in a viewer's chair with fear and misunderstanding of what is going on, the adult viewer will be sitting and drooling with pleasure watching a cartoon that speaks to them in such proper, necessary language. There is metaphoricality, there is maturity of vision, especially when far from the climactic moment the zombies realize that it is not the people around them who should fear them, but the zombies who should fear the people around them.

The filmmakers' grandiose instincts kick in every time they realize that they are slipping into a simple, good, shot-down cartoon, and instantly something albeit small but brilliant comes from their hands, something we have at least never seen in animation before. There are too many facial expressions, too much emotion, and too much sincerity, which, coupled with the freshness of any unfolding ideas, make this picture blossom in every way. Any sense of approaching standard is shattered by sudden techniques, whether it be dramatic changes of mood, character animation, fairy-tale techniques of sound editing, and more. In places, John Bryon's outright masterpiece soundtrack manages something indescribable in the ending: it wrestles with Clint Mansell and his "Fountain".

Info Blu-ray
Video
Codec: HEVC / H.265 (88.5 Mb/s)
Resolution: Native 4K (2160p)
HDR: Dolby Vision, HDR10
Aspect ratio: 2.40:1
Original aspect ratio: 2.39:1

Audio
English: Dolby TrueHD with Dolby Atmos 7.1 (48kHz, 24-bit)
English: DTS-HD Master Audio 7.1 (48kHz, 24-bit)
English: Dolby Digital 5.1
English: Dolby Digital 2.0
English: DTS 2.0
French: DTS 5.1
Spanish (Latino): DTS 5.1

Subtitles
English SDH, French, Spanish.
File size: 65.60 GB
4K-HD.CLUB
Download
from TakeFile
We now have
Telegram, get notified of new releases 4K movies!
Watch the movie trailer ParaNorman 4K 2012
Related 4K movies
Do you enjoy downloading from TakeFile?