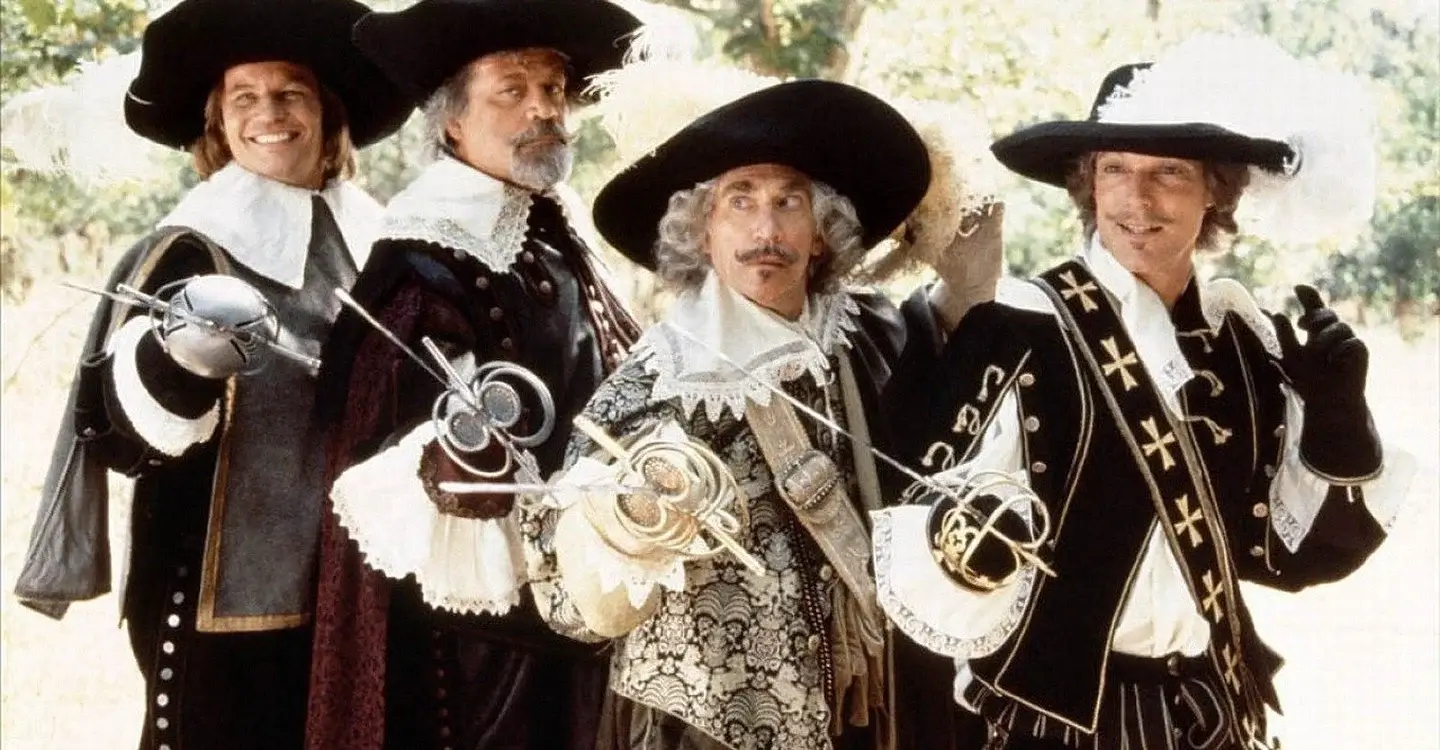 The Four Musketeers 4K 1974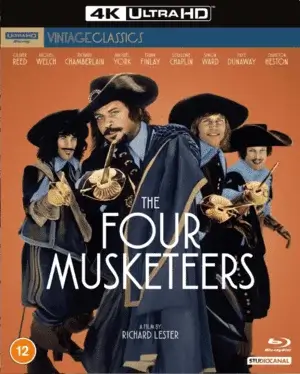 The Four Musketeers 4K 1974
Cast:
Michael York, Raquel Welch, Oliver Reed, Richard Chamberlain, Frank Finlay, Christopher Lee, Geraldine Chaplin, Jean-Pierre Cassel, Roy Kinnear, Michael Gothard, Nicole Calfan, Ángel del Pozo, Eduardo Fajardo, Simon Ward, Faye Dunaway, Charlton Heston, Sybil Danning, Gitty Djamal.
IMDB 6.9
File Size: 76.38 GB
Film Description
The royal musketeers D'Artagnan, Athos, Porthos and Aramis are no saints. Wine, women, and a tight purse sometimes make you forget your duty. But never about honour! As long as old friends are together, any machinations of the Cardinal's cunning agents will be defeated, for the motto of the Musketeers is "One for All and All for One!"

4k movies reviews
There are directors who are vertical and there are directors who are horizontal. This does not refer to their physical location in space, but to the very manner in which they relate to filmmaking. The aesthetic of modernity is distinctly horizontal, coherent, contextual, and textual. Richard Lester is not one of those directors. Either Dadaist or postmodernist, he takes on all kinds of projects in which genre seams and collage glues are constantly visible. He made the charming Snorkel, or films with the Beatles, whose Dadaism is beyond question, or he made a screen version of Dumas Senior, which in the West by the 1970s was almost a bonus, but in Russia it was a desperate delicacy, access to which lay through 20 kilos of waste paper. This, incidentally, explains the love of the Soviet film industry for film adaptations of Dumas, which were allowed to be shown in cinemas more than once or twice before they decided to make a monstrous domestic television version.

But even before 'The Three Musketeers on Yungwald-Khilkevich's Knee', which was filmed in an obviously ironic manner, the screen versions of Dumas' text had safely reached the stage of post-modern carnival. The circle has closed. This work suited the needs of silent film very well and almost immediately got the original stunt canon with Fairbanks in the lead role and his burlesque doppelganger with Fairbanks' shadowy Max Linder. Such ambivalence has its effect later on. Few people take the task of 'screening an imperishable classic' seriously. Rather, directors time after time are faced with an approximately similar problem: how to get out and make a film so as not to repeat their predecessors and to present this or that episode through an original solution. No one seems to think about the whole for the sake of individual effects anymore. Having originated within the aesthetics of a costume historical drama, the Musketeers galloped toward intertextual games within a few decades.

By the early 1970s they were perceived exclusively as a playful spectacle in every sense. Suffice it to say that a French dylogy, with the famous comic troupe Charlo with a similar aesthetic, was filmed parallel to Lester's dylogy. In theory, Lester shot one film, but in the end came out two, which, incidentally, the actors, in a timely manner were not warned. But all the same, it came out as if there were two films. The first film illustrates Lester's remarkable resourcefulness. Throwing, from the very beginning of the effect of the general, he perfectionistically concerned with details, issuing, as a result, fireworks attractions. Everything goes, swords and knives. That is, the ironic play on established clichés, and the connection of new genre varieties of stunt movies. Very funny looks the use of elements of Hong Kong films about martial arts, due to which the confrontation between the Musketeers and the guardsmen looks in a new way. The selection of actors is also very successful, perhaps the strongest ensemble of all the screen adaptations of Dumas, nobody looks just stasteless, everyone has his own psychological, plastic and stunt work.

That is, it's exactly about function. Lester spat on historical cogency, decorated the landscape with colorful, peacock-like clothes and no less colorful sets, and the result was paramount. But when you watch the second film, it is hard to get rid of the impression of being secondary. What happened? Why doesn't the same thing have the same effect as an anecdote told more than once? I think it's not the entropy of the anecdotal impulse. The first part is sprawling within the detailed and long-screened material, not to mention the many forays into contiguous territory. The second part, however, deals with material that has been screened less frequently and - more often than not - as if in a shorthand. For example, the siege of the fortress of La Rochelle is shown here in much greater detail. Like any artist working against an illuminated background, Lester failed to cope with such a task. While we were talking about the narrative -the scene of the main character's departure from his father's house, everything was fine, because Lester subtly feels and sharply plays around with someone else's stylistics. But he starts to get lost next, so 'The Four Musketeers' becomes one more Musketeer, but turns into just a comic with no special features.

Too bad. It would have been better to stop with the principled postmodern polydotomy of elevating D'Artagnan to the Musketeers, and so we got the original first and just the fabulously necessary second part of the screenplay.

Info Blu-ray
Video
Codec: HEVC / H.265 (95.0 Mb/s)
Resolution: Native 4K (2160p)
HDR: Dolby Vision, HDR10
Aspect ratio: 1.78:1
Original aspect ratio: 1.85:1

Audio
English: LPCM 2.0
English: Dolby Digital 2.0
French: LPCM 2.0
German: LPCM 2.0

Subtitles
English SDH, German, French.
File size: 76.38 GB
Is Link Dead? Let us know and we'll replace the link.
Report
We now have
Telegram, get notified of new releases 4K movies!
Watch the movie trailer The Four Musketeers 4K 1974
Related 4K movies