The Equalizer 3 4K 2023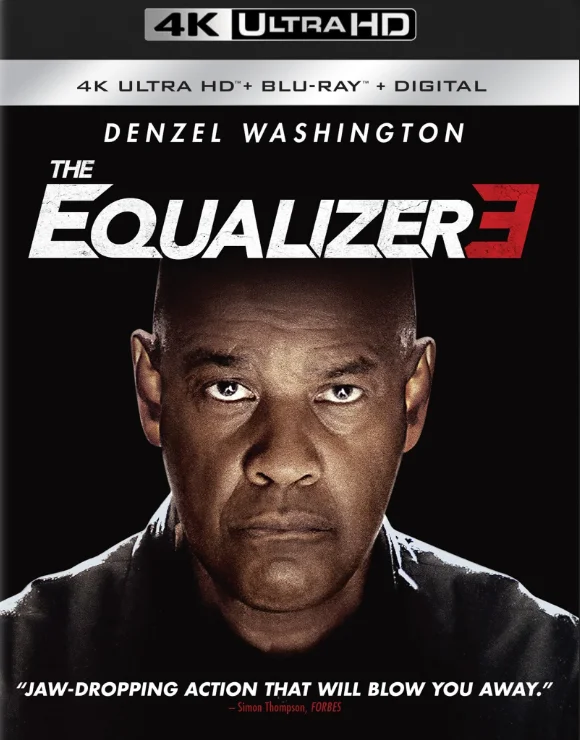 The Equalizer 3 4K 2023
Cast:
Denzel Washington, Dakota Fanning, Eugenio Mastrandrea, David Denman, Gaia Scodellaro, Remo Girone, Andrea Scarduzio, Andrea Dodero, Daniele Perrone, Zakaria Hamza, Manuela Tasciotti, Dea Lanzaro, Sonia Ammar, Alessandro Pess, Niccolò Fava, Alessandro Xavier De Silva, Adolfo Margiotta, Niccolò Senni.
IMDB 6.9
File Size: 48.07 GB
Film Description
In "The Equalizer 3" (2023), Robert McCall, who has ended his career as a secret agent, does not stop his fight for justice. This time the plot unfolds in Southern Italy, where he discovers that his loved ones have been victimized by corrupt local criminal organizations. In a situation where McCall's friends find themselves under the control of mafia bosses, he decides to stand up for true justice.
The confrontation with the mob turns into an exciting battle where McCall uses his vast experience and skills to defend those who face injustice. The movie interweaves fast-paced action scenes with subtle moments of humanity and moral dilemmas, immersing the viewer in the tense world of underground structures and the struggle for true values.
"The Equalizer 3" promises a stunning cinematic experience in which a timid veteran rises again to confront crime and bring justice to those in need.
Info Blu-ray
Video
Codec: HEVC / H.265 (51.9 Mb/s)
Resolution: Native 4K (2160p)
HDR: Dolby Vision, HDR10
Aspect ratio: 2.39:1
Original aspect ratio: 2.39:1
Audio
#English: Dolby TrueHD with Dolby Atmos 7.1 (48kHz, 24-bit)
#English: DTS-HD Master Audio 5.1
#English: Dolby Digital 5.1
#French (Canada): DTS-HD Master Audio 5.1
#French: Dolby Digital 5.1
#Spanish (Latino): DTS-HD Master Audio 5.1
Subtitles
English (SDH), Arabic, Bulgarian, Chinese (Cantonese), Chinese (Simplified), Chinese (Traditional), Czech, Danish, Dutch, Estonian, Finnish, French, German, Greek, Hebrew, Hungarian, Indonesian, Italian, Japanese, Korean, Latvian, Lithuanian, Norwegian, Polish, Portuguese, Portuguese (Brazilian), Russian, Slovak, Slovenian, Spanish (Castilian), Spanish (Latin American), Swedish, Thai, Ukrainian, Vietnamese
File size: 48.07 GB
Is Link Dead? Let us know and we'll replace the link.
Report
We now have
Telegram, get notified of new releases 4K movies!
Watch the movie trailer The Equalizer 3 4K 2023
Related 4K movies
What genre of 4K movies do you prefer?